Welcome home
:: Tahir is currently holding staff tryouts. Please contact me on AIM at CalantaA for more information.


Spring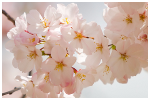 Year one
Breeding || Birthing


Winter has faded, and only a few signs remain that it ever touched the lands. Nights are still cold, at times dipping below thirty-two degrees. Snow showers still linger, but there isn't much accumulation from it. Days are slowly getting warmer, and longer. Wild flowers are beginning to bloom while migrated creatures return as those who were hibernating are waking. Prey are returning, their numbers increasing each day. Enjoy the warming weather!


Weekly weather


Day temps: 40's to low 50's
Night temps: low teens to mid 20's
With spring comes rain showers. Scattered rain showers will occur through the week. Due to precipitation, the temperatures will remain in the mid 40's, and will at times get up to the low 50's. Rain accumulation is expected to be two to three inches.
the cbox
No harassing, spamming, advertising, or trolling is not allowed. If you are caught doing any of these your IP address will be banned from the c-box which will prevent you from accessing it.
the administration
the spotlight
Member of the month

- - - - - - - -
Character of the month

- - - - - - - -
Couple of the month
- - - - & - - - -
Thread of the month
- - - - - - - -
'Winter is coming'
- Ned Stark in Game of Thrones
music
our affiliates
OUR SISTERS!

OUR AFFILIATES!








Click to affiliate
the credits
Searching Topics and Posts
The search feature is designed to allow you to quickly find topics and posts that contain the keywords you enter.

The 'Simple Search' option from the drop down box allows you to enter a single keyword or phrase to search by - the advanced option allows you to join keywords with 'AND', 'OR' to fine tune the search. Using this option will make the search slightly slower.

The bottom section of the form allows you to further fine tune the search. You can choose a category to search in, or a forum - or choose all forums to search in.

If you enter a name into the 'Search by member name' section, all posts started or replied in by this member are returned.