[dohtml]<br><br><div style="width: 475; background-image: url(http://i16.photobucket.com/albums/b40/Xernon/Backgrounds/forest3.jpg);"><br><br><br><div style="width: 425; background-color: E6E6E6;"><br><br><div style="width: 400; font-family: palatino linotype; color: black; letter-spacing: 5; font-size: 30; line-height: 0; text-align: center;">BE ON GUARD</div><br>
<div style="width: 400; line-height: 95%; font-family: book antiqua; color: black; letter-spacing: 0.77; font-size: 20; text-align: center;">THERE IS NO SUCH THING AS AN INNOCENT WITCH</div><br>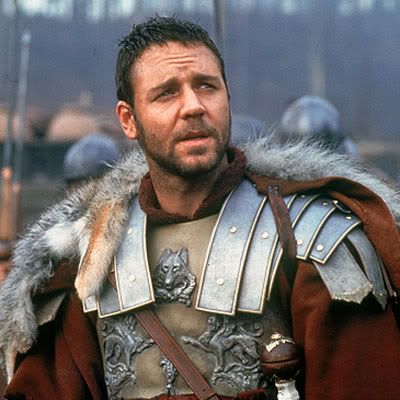 <div style="width: 400; line-height: 95%; font-family: book antiqua; font-size: 12; color: black; text-align: justify;"><br>
The Duke's dozen remained at ease, without drawing any arms, and the Duke was more intrigued by why a pair of women was having a picnic when things were so dangerous. Ha, if they only knew the truth. The dead ambassador was turning out to be a good piece of propaganda, but only the Duke of Eirth, the Count of Cairroch, and a handful of other men knew the truth, as well as Ulrich. So far more power had been consolidated into the hands of the King, as more would seek to embrace his security than suffer the fate of murderous rebels. He watched the older lady get up and tell him that they were merely having a picnic.
<br>
<br>
"Oh is that all dear? A picnic with devilry and deception?"
The Duke of Corraine felt there was more to this picture than met the eye. He never bothered to believe that people were telling the truth, because he was used to dealing with lying scum. The Duke dismounted from his horse and walked closer to the ladies, his towering height and his combatant history clearly making him a giant in contrast to the two women. He walked with heavy steps, his boots leaving lasting imprints in the mud. So the women were here with their noble mistress and a steward.
"What is the name of your master? Also name this mistress and steward for me? Isn't it so convenient that they disappear just in time for me to arrive and find you two suspiciously having a picnic in these woods?"
The Duke took her response and twisted it into another question, certainly attacking her excuse for being too good to be true.
<br>
<br>
He moved closer until he was only inches from the older lady.
"I would be delighted to wait with you for however long it may take for your Lady to arrive."
He picked up a basket and found an apple. The Duke brought it to his lips and bit into it.
"Fine apple, but if it is poisoned my men will introduce you to the fate of being witches,"
he said, sort of fearless of the fact that if they were actually witches he may be biting a poisonous apple. The Duke of Corraine had a reputation for such an attitude, and it was surprising he had not died already. Blood and death is what he lived for. He looked at the other girl.
"Why do you look so glum? You don't have something to hide do you?"
<br>
<br>
The Duke had finished the apple in a matter of moments and wiped his hand against some of his cloak. He walked over to one of his mounted men.
"Blow the horn,"
he ordered. The mounted knight grabbed the horn strapped to his shoulder and blew it once. The other dozen men on the road would remain, as it was not a signal for them to come, but the Duke hoped maybe if these people were telling the truth their master may come.
</div><br><br></div><br><div style="width: 400; line-height: 95%; font-family: courier new; color: white; letter-spacing: 0.77; font-size: 12; font-weight: bold; text-align: center;">TEMPLATE BY DAN IS AN ELDER @ CAUTION 2.0</div><br></div><br><br>
[/dohtml]