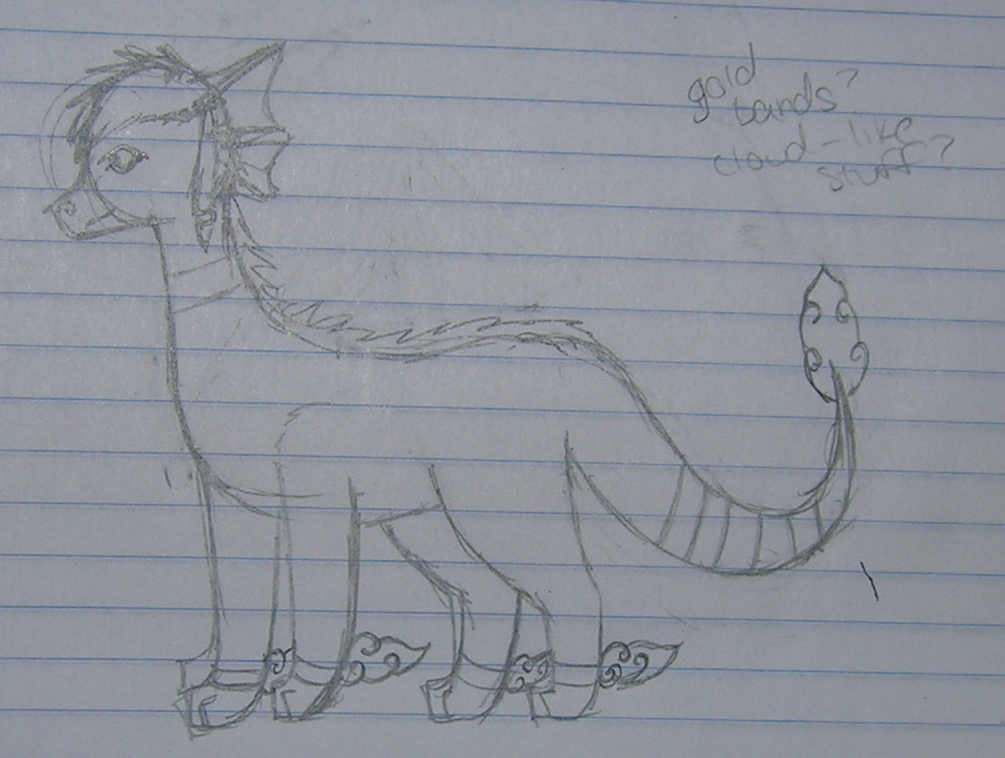 This is what I have so far, and I am utterly stuck. Just....really stuck. I keep hitting dead ends everywhere I try to go with this, and I just can't seem to draw anything lately. :/ I've finally caved and made a forum hoping for some help from everyone here.
Basically anything you can offer would be good. Color schemes, full-out designs, concepts, whatever you want to do. This is a rough
rough
sketch.
Try to work these into whatever you do~
1) Her body shape. Meaning I want the fins and basic body anatomy to stay the same. Feel free to change up the tail,paws, eyes, leg length/legs, etc though.
2) Hair. I like the current style, but then again you can change it if you want to.
The little cloudy bits on her legs/tail end can be removed or stay put.
Trying to keep who this is for a secret (mmm yeah right), but quick character info if it'll help.
Female, Late-Teens/Early 20s
Confused, Amnesiac, Good Fighter, Dis-Trusting, A Bit Distant
So anything you can offer would help a ton C: Concepts, sketches, color palettes, designs, whatever. Thanks!