Title: BARELY LEGAL ,
Description: POST-POTTER, IF
Guest - April 12, 2012 12:24 AM (GMT)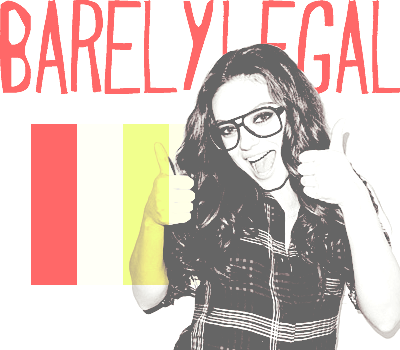 - - - - - I DIDN'T TAKE NO SHORTCUT, I SPENT THE MONEY THAT I SAVED UP
OH, MOMMA RUNNING OUT OF LUCK, LIKE MY SISTER DON'T GIVE A FUCK - - - -
P O S T - P O T T E R . A P R I L 2 0 2 5 . M O D E L S - O N L Y . A D V A N C E D
BARELY LEGAL ,
"I want to be Sherlock!"

"Me too!"

"Well, we can't all be Sherlock."

"We're going to have to have a vote."

"Well I vote for me."

"I vote for me."

"I vote for-"

"Alright alright alright, we get it, everyone wants to be Sherlock. We have to think of a way to decide."

"You know, Eugene said that the Sherlock should be the one to solve a great mystery."

"Sooo..."

"The Albus Potter case."

"Well, if Eugene said it, then fine. Whoever solves the Albus Potter case first, finds the culprit and exacts a confession, they will be the new Sherlock. Those that agree to these terms say 'Aye.'"

"Aye."

"Well then. You guys can stay and chat, I've got a mystery to solve."


- - - - - - - - - - - - - - -


"Maybe we can ask that juggling kid to be our friend."

"...cool."

"..."

"..."

"You guys, I just realized something."

"What, Dom?"

"I'm really, really, really good-looking. If I could, I'd date myself."

"..."

"What?"

"Dom, you're dating Vivienne."

"Yeah, but if I could date myself, I'd dump Viv and date myself."


- - - - - - - - - - - - - - -


"Amethyst, oh Amethyst, I want you, I need you, my loins burn for you!"

"Stop it, this isn't funny!"

"Unhand her, you villain! Amethyst, my darling, my joy, my love-"

"Wally, what the hell are you doing?"

"Anais, my love for you lives no longer, I have moved on to greater things, oh Amethyst my sweet semi-precious jewel, how delicate are your rosebud lips-"

"Rapscallion! How dare you make eyes at my woman!"

"Stop itttttttt! Is this a joke? You-you guys are so mean!"


- - - - - - - - - - - - - - -


There's only two months left in the school year, and the kids are making the absolute most of it. This is a carefree generation, one who exists on only sex, drugs, rock & roll, and pure, unadultered mayhem. And one that's definitely not ready for the real world.

Hosted for free by zIFBoards