holden james harfield
"you've got those sculptors hands, you've got those lonely eyes"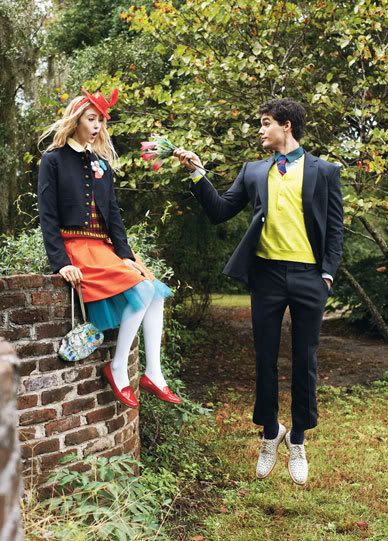 - - - - - - - - - - - - - - - - - - - - - - - - -
`basic information
full name: holden james harfield
nickname[s]: nothing really. Holden is just such a classic name people were fascinated with it.
gender: male
age//grade: 17//senior
birthday: November 3rd, 1990
sexual orientation: hetero.
chosen major: sculptor
`appearance
hair color: brown
eye color: dark brown
height: idk? haha.
weight: the appropriate average guys height
face claim: steven strait
overall appearance:hes an old-fashioned kind of guy. Lots of cardigans, ties, blazers, tailored pants. Jeans only when hes doing his work. He wears alot of vintage tshirts too. Nothing really unusual about him. Just the fact that he looks like he came out of the 30's.
`personality
likes:
+clay
+stone
+sculpting
+reading books
+vintage clothes
+old bands
+old people
+frisbee
+having fun
+humming
+sarcasm
dislikes: +aggressive people
+letting his guard down
+getting too excited
-he doesn't dislike too much. hes a very fun person.
fears: +not achieving his goals
+not pleasing anyone
goals:+grow old and gray
+live life to its fullest.
overall personality: Holden is...the perfect person. Funny, charming, witty and stuck in a past decade. Hes a sculptor, something he never really thought of untill his parents made him choose a major and he can't write worth shit or sing or act or design for that matter. Holden loves acting goofy (but not overly cheesy), having fun and being himself. He lovessss playing frisbee and as well as humming around campus. he can't wait to go old and gray and sees the beauty in everything.
- - - - - - - - - - - - - - - - - - - - - - - - -
`all about you
name: casey
age: 14
gender: female
other characters: ana marz
anything else: - - -