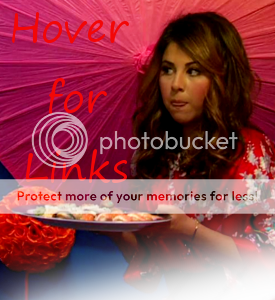 Welcome to the Truly Victorious Forum!
Hey! Welcome to the forum for the Nickelodeon TV Show, Victorious! Victorious is produced and written by Dan Schneider, who also produced the hit show iCarly.

Here at the Truly Victorious forum, you can talk to other fans about your favorite episodes, characters, and even couples! We also have lots of awesome contests for you guys and, the best part, if you win, you get free stuff! Who doesn't love free stuff? Also, we have lots of fun games for you guys to do. And, if you want, you can talk about your favorite music, shows, books, and more! So go ahead and join the forum!
Rules
1) Do not ship or character bash.
2) Do not bully another user.
3) Please try and not curse too often. We allow cursing, but don't do it too often.
4) Please do not advertise your website by giving a link to it a thousand times.
*Disobeying any or all of these rules will result in a warning by an admin/mod. After three warnings, you will be banned from the CBox for 3 days and get a warning on the forum. Thank you.*
People Who May Or May Not Be Important
CIRIA
INSANEBLUEBERRY
LORD KIRA
LOVE
SAMEOLDSTORY
TACOS BABY
Link Us?

Listed At
THE LAYOUTS, GRAPHICS AND MORE FOUND ON THIS SITE WERE CREATED BY THE HARD WORK OF THE FOLLOWING PEOPLE.
INSANEBLUEBERRY
SAMEOLDSTORY
THEMIDNIGHTRAINFALL
Information
| News | Contests | Other |
| --- | --- | --- |
| What do you think about our brand new layout for the forum?! Isn't it amazing? | | Coming Soon |
Active Stats
Total Cumulative Posts
1,779 ( 17.28% of total forum posts )
Posts per day
1.6
Joined
30-November 10
Last Activity:
Aug 3 2013, 06:49 PM
User's local time
Dec 8 2013, 04:51 AM

Communicate
Email
Click Here
AIM Name
No Information
ICQ Number
No Information
Yahoo Identity
No Information
MSN Identity
No Information
Personal Message
Click Here

Information
Home Page
http://insaneblueberry.livjournal.com
Birthday
11 February 1997
Location
US of A
Interests
Likes music; mainly country and electric. Likes Merlin, Victorious, House of Anubis, and iCarly. Likes Lights, Taylor Swift, Selena Gomez, Liz Gillies, and Natalia Kills. Likes to write fanfiction and make fanvideos. Loves to read way to much. Current fav books are Gemma Doyle Trilogy, Hex Hall Trilogy, anything by Ellen Hopkins, and a few others. Is currently in-love with many different fictional characters.

Victorious OTPs;

Cat/Andre; Robbie/Tori; Beck/Jade

Other OTPs;

Gemma/Kartik, Cal/Sophie, Fabian/Patricia, Merlin/Morgana

Posting Details
Member Group
Super Admins
Member Title
No Information
Avatar
Signature

FanFiction

✧

LiveJournal

✧

YouTube

✧

Tumblr



"We are rockets in the sky. We are planets passing by. Up, up, and away. Forget me, go your own way."
Skin created by Farrizx. Find more great skins at the IF Skin Zone.