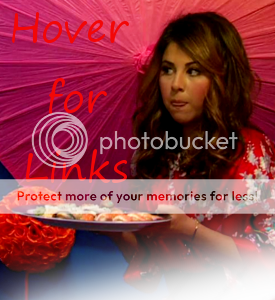 Welcome to the Truly Victorious Forum!
Hey! Welcome to the forum for the Nickelodeon TV Show, Victorious! Victorious is produced and written by Dan Schneider, who also produced the hit show iCarly.

Here at the Truly Victorious forum, you can talk to other fans about your favorite episodes, characters, and even couples! We also have lots of awesome contests for you guys and, the best part, if you win, you get free stuff! Who doesn't love free stuff? Also, we have lots of fun games for you guys to do. And, if you want, you can talk about your favorite music, shows, books, and more! So go ahead and join the forum!
Rules
1) Do not ship or character bash.
2) Do not bully another user.
3) Please try and not curse too often. We allow cursing, but don't do it too often.
4) Please do not advertise your website by giving a link to it a thousand times.
*Disobeying any or all of these rules will result in a warning by an admin/mod. After three warnings, you will be banned from the CBox for 3 days and get a warning on the forum. Thank you.*
People Who May Or May Not Be Important
CIRIA
INSANEBLUEBERRY
LORD KIRA
LOVE
SAMEOLDSTORY
TACOS BABY
Link Us?

Listed At
THE LAYOUTS, GRAPHICS AND MORE FOUND ON THIS SITE WERE CREATED BY THE HARD WORK OF THE FOLLOWING PEOPLE.
INSANEBLUEBERRY
SAMEOLDSTORY
THEMIDNIGHTRAINFALL
Information
| News | Contests | Other |
| --- | --- | --- |
| What do you think about our brand new layout for the forum?! Isn't it amazing? | | Coming Soon |
Last 10 Posts [ In reverse order ]
je crois en l'amour
Posted on Aug 13 2011, 03:17 PM
I thought the episode was pretty nice. It was funny, as always! There were a few things that were a bit off, but I'll forget those since this show is for a younger audience.

I loved everything, except for the part when Tori mentioned that Robbie's mom is moving out, and he said she's giving him one more chance. I think that part was supposed to be funny, but I didn't find it so. It reminded me of that one iCarly episode when Sam mentioned something about her dad leaving them, and that was also supposed to be funny. I really find it offensive when they do that, because there are kids that experience those traumatizing events, and they just use that as a fuel for their plot. I'm not very angry, it's just that I wish they'd know how to play it better the next time when they do that.

Anyways. Yes, I thought "Locked Up" was fabulous! The jail set was outstanding, and I liked the performances.
theMidnightRainfall
Posted on Aug 1 2011, 11:49 PM
Not my favorite, although it's probably one of the better episodes to come out of season two. (Then again, I've only liked the Ke$ha episode so far...)

The songs were absolutely beautiful, though I couldn't help but be a little miffed that it was mostly Victoria singing everything. I was at least hoping that since it was a group performance that, well, everyone else would participate in more than back-up and small harmonies.

I felt the plot development was a little too quick. I mean, Jade barely mentions Cancun and then Tori's suddenly got a free trip to Yerba. Many of the gags in this episode just didn't strike me as funny. It was kind of like they were trying too hard for laughs.

I did, however, love the Jade-Tori hug, that Robbie was on the women's side of the prison, that Cat joined a prison gang, that Jade slept through everything, and that the gang of men prisoners asked Beck about his hair. And Trina actually cares about Tori. Who knew? That was by far the best character development I've seen all season.

This episode was filled to the brim with Candre. So much that I might start shipping them now.

I don't understand why Jade disappeared when Tori was first arrested. Did anyone else notice that or was I the only one? Also, I feel like some of the episode was predictable, but that was probably because of the spoiler-filled promo. I hate it when they throw in every important plot point in a promo. D:

I'm gonna stop now before someone tries to kill me. >.<
ILoveBeck101
Posted on Jul 31 2011, 06:29 PM

OMG, the episode was amazing...I loved the whole "I Want You Back" scene. Beck looks hot in orange.

InsaneBlueberry
Posted on Jul 31 2011, 11:14 AM
The episode was definitely my favorite of season 2. It was pretty funny and well, I liked it.

Tori wanting Jade to hug her made me smile so much. I loved it. This is so why I am starting to ship them more than Bade.

I loved it how Jade slept through the guy breaking through the hotel window and the others screaming.

Cat joining the prison gang was definitely what I think in-character. It was also cute how she was teaching them how to dance.

The super adorable Cat and Andre moment during "I Want You Back" was super cute and adorable and them and it made me happy. lol.

Overall, this was the best of season 2. Not the best episode ever, but it was still good.

And did you see the candre!! Wasnt it adorable???!!! I loved it. : D
Tara
Posted on Jul 30 2011, 07:48 PM
The episode made it sort of seem like Trina cared more about her sister than her father. She wacks him in the face with a golf club and she's all 'whatever' but she freaks when Tori is arrested. Granted that's two very different things. It made me like her more though.

Tori's cred made me giggle and her standing up for Jade made me smile. So did Tori making Jade hug her. XD It's stuff like this that makes me ship them.

The Jackson 5 cover was awesome. I enjoyed it.

Robbie was mistaken for a girl and placed with them. XD And Cat would join a prison gang like it was a book club. She never did get to make those matching t-shirts.

And Jade's mouth thing after she found the lizard was kinda hot.

The vampire moth thing was kinda stupid though. And I can't believe it ended with them driving away. That was a let down.
sameoldstory
Posted on Jul 30 2011, 07:06 PM

I really didn't care for this episode. I didn't find the crazy hotel plot funny at all. The characters felt as one-dimensional as they have all season (Jade only popping up to have a hate/love with Tori and Cat only speaking to be dumb). The only thing I liked was Trina's concern for Tori.

Ciria
Posted on Jul 30 2011, 06:58 PM

I think this definitely made up for the less than awesome episodes in Season 2, I loved this one. Very entertaining! I loved the cute Bade and Jori moments. I found the captures extremely funny :-)

InsaneBlueberry
Posted on Jul 29 2011, 12:45 PM

I hate it when Nick overplays their promos because I start to not want to watch the episode as much as I used to. Luckily, since I've been way too busy to watch TV, I haven't seen promos as much, so I'm still sort of excited. I'm just hoping it'll be better than most of season 2.

sameoldstory
Posted on Jul 29 2011, 10:11 AM

QUOTE (RawrItsJocelyn @ Jul 28 2011, 01:37 PM)
Hey y'all. Newbie posting here. *points to self*

I'm somewhat excited for this.

On one hand, I'm all, "Yay! Another Victorious with more songs."

But on the other, every time I hear or see a promo for it, I'm like, "SHUT UP NICKELODEON ANNOUNCER MAN! I GET IT!"

Meh.

On a completely unrelated note, sameoldstory, I LOVE your sig.

Lol, yeah, Nickelodeon tends to overplay their episode promos... it gets old fast. At least it'll finally air soon.

And thank you!

Ciria
Posted on Jul 28 2011, 03:30 PM
Only two more days! I hope this is not a let down.
Skin created by Farrizx. Find more great skins at the IF Skin Zone.