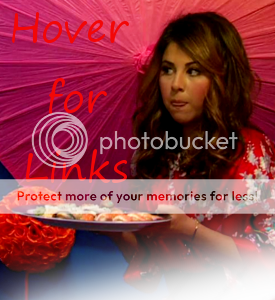 Welcome to the Truly Victorious Forum!
Hey! Welcome to the forum for the Nickelodeon TV Show, Victorious! Victorious is produced and written by Dan Schneider, who also produced the hit show iCarly.

Here at the Truly Victorious forum, you can talk to other fans about your favorite episodes, characters, and even couples! We also have lots of awesome contests for you guys and, the best part, if you win, you get free stuff! Who doesn't love free stuff? Also, we have lots of fun games for you guys to do. And, if you want, you can talk about your favorite music, shows, books, and more! So go ahead and join the forum!
Rules
1) Do not ship or character bash.
2) Do not bully another user.
3) Please try and not curse too often. We allow cursing, but don't do it too often.
4) Please do not advertise your website by giving a link to it a thousand times.
*Disobeying any or all of these rules will result in a warning by an admin/mod. After three warnings, you will be banned from the CBox for 3 days and get a warning on the forum. Thank you.*
People Who May Or May Not Be Important
CIRIA
INSANEBLUEBERRY
LORD KIRA
LOVE
SAMEOLDSTORY
TACOS BABY
Link Us?

Listed At
THE LAYOUTS, GRAPHICS AND MORE FOUND ON THIS SITE WERE CREATED BY THE HARD WORK OF THE FOLLOWING PEOPLE.
INSANEBLUEBERRY
SAMEOLDSTORY
THEMIDNIGHTRAINFALL
Information
| News | Contests | Other |
| --- | --- | --- |
| What do you think about our brand new layout for the forum?! Isn't it amazing? | | Coming Soon |
Searching Topics and Posts
The search feature is designed to allow you to quickly find topics and posts that contain the keywords you enter.

The 'Simple Search' option from the drop down box allows you to enter a single keyword or phrase to search by - the advanced option allows you to join keywords with 'AND', 'OR' to fine tune the search. Using this option will make the search slightly slower.

The bottom section of the form allows you to further fine tune the search. You can choose a category to search in, or a forum - or choose all forums to search in.

If you enter a name into the 'Search by member name' section, all posts started or replied in by this member are returned.
Skin created by Farrizx. Find more great skins at the IF Skin Zone.