I know I have several armies on the go at the moment, and that I promised myself I would paint some Death Guard until I get my hands on some FW goodies, but that lasted all of three marines before
Fear to Tread
persuaded me to paint a son of Baal!
So I got my hands on a Sanguinary Guard kit, (jumppacks will finally give my Mk.4 vanguard kit something to wear!) and came up with this;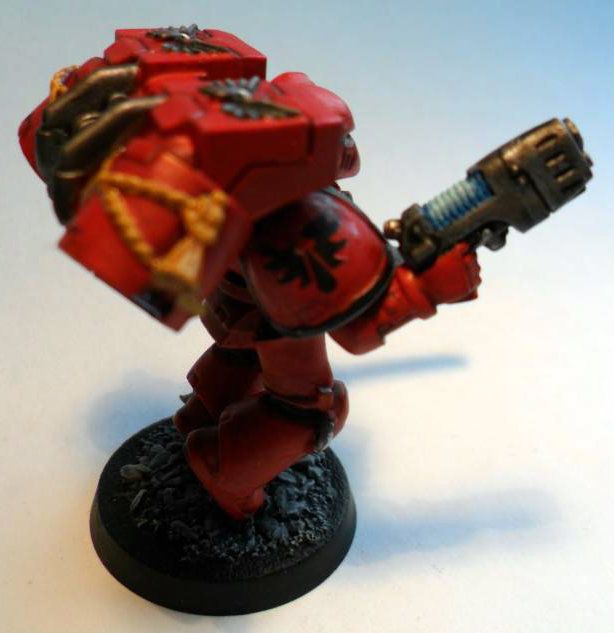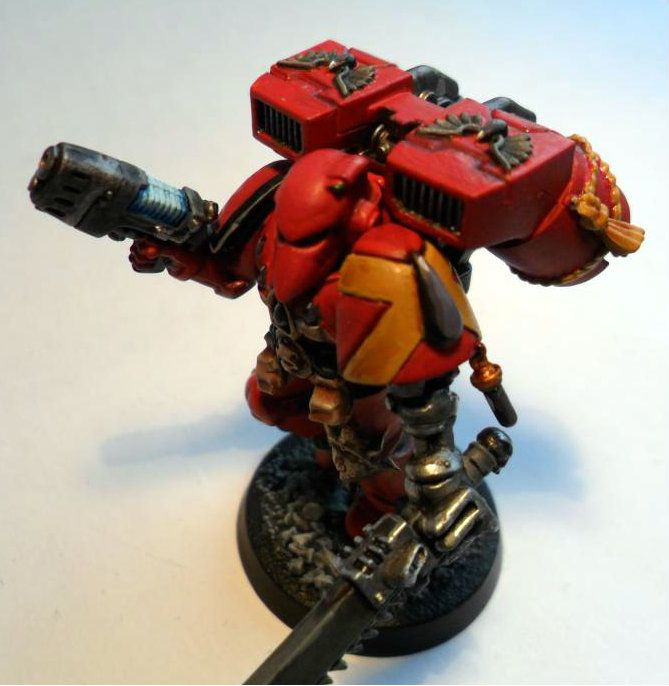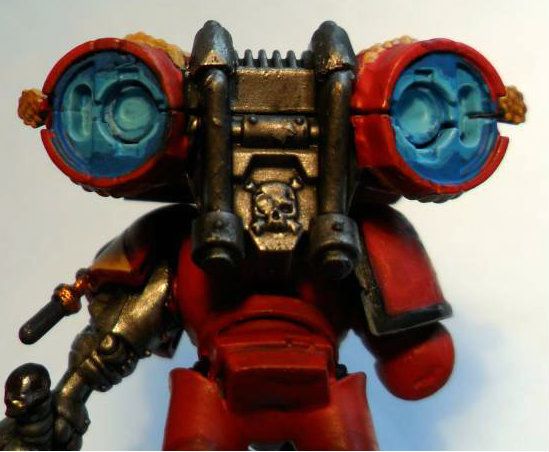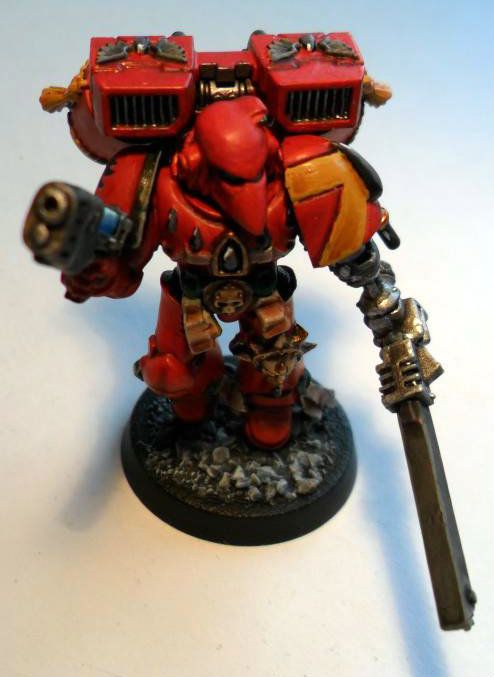 The pics don't do justice to even my average painting skills, what with my terrible lighting, and the pitfalls of photographing red. That aside, this is probably the best model I've ever painted. I know that's not saying much, especially compared to some of the talent we have on this board, but I attempted new things, tried to raise my level a little.
I've never painted a bright (blood) red model before, nor have I attempted transfers since I was about ten, and Lord knows that was enough to put me off until now. Still, good preparation for the new FW sheets. It's not perfect, but it's good enough that I feel with practice I'll improve to a good enough level.
Also, I've never painted gemstones before (not being particularly favoured by the DG or my 40k Dangel army). And there are 11(!) of them on this guy. They'll look ok with a touch of gloss on them.
Neither have I tried the OSL-style jumpjet effect, nor painting yellow.
So many firsts here, thanks to all the great work I've seen on these inspirational boards! :)
Anyhoo, any and all criticism would be greatly appreciated, lay it on me! :lol:
Thanks for looking!