hey thanks for the support guys.
Arden Fell: thanks man, I try to do a fair amount of research into the characters when I draw them as well as getting snippets from the HH books though I think it's the warhammer artists Blanche, Smith, the Kopinski's , Langley and all the other guys whos jobs I totally covet that really help with the scroll work.
Gagoc TheAncient: cheers dude, haha yeah that thing's a beast I honestly wouldn't like to be hit with any part of it....honest!
BigWill: Well they're on the case dude, over the last two years I've done work for Aaron Dembsky Bowden, met up with Niel Roberts to grill him on how to get my foot in the door and recently done some work for FFG, though at the time I was juggling Uni so now I'm out I lookin' to get cracking in earnest.
OK here's some more stuff for you guys
(I've updated these pics a little so they will look different on any other sites they've been posted)
Davins moon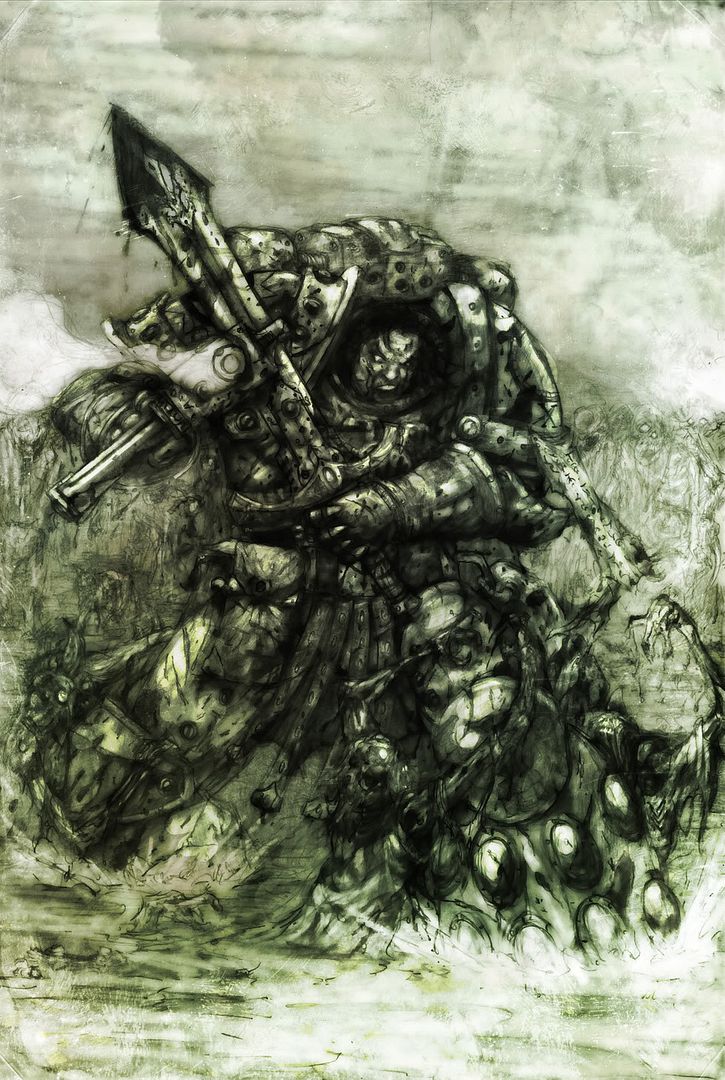 Sanguinius and his angels