This is a quick little tute on how to make realistic icicles for the 40k scale.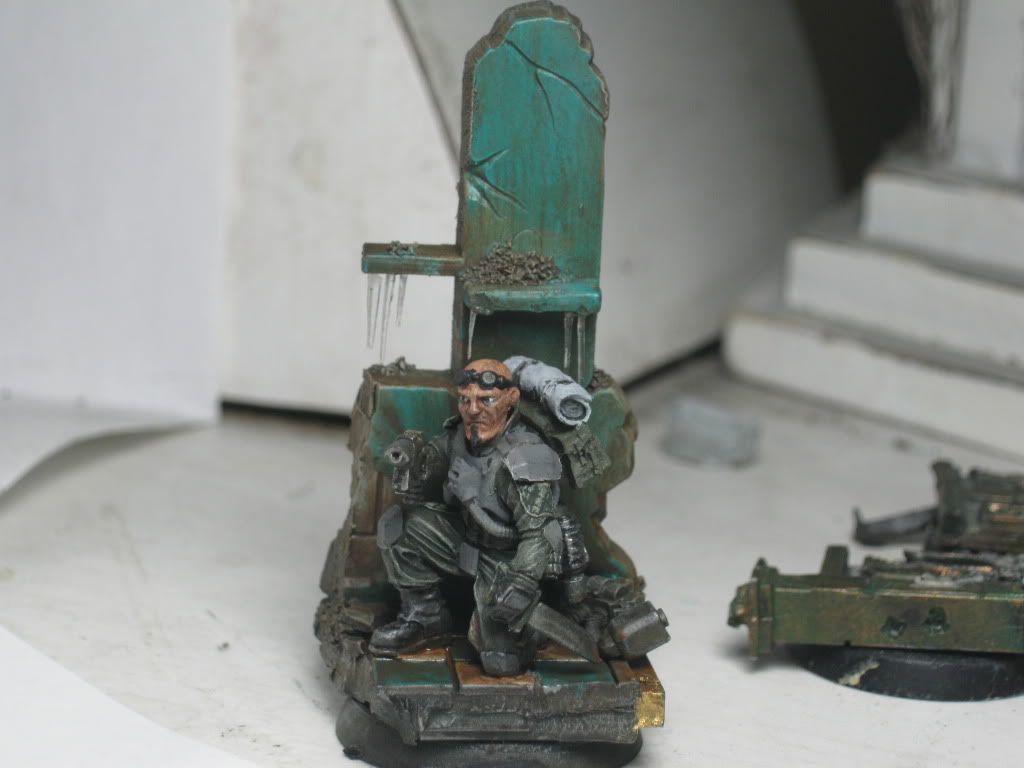 You need a heat source,clear rod,and exacto
Take the rod and heat it over a candle until is starts to sag.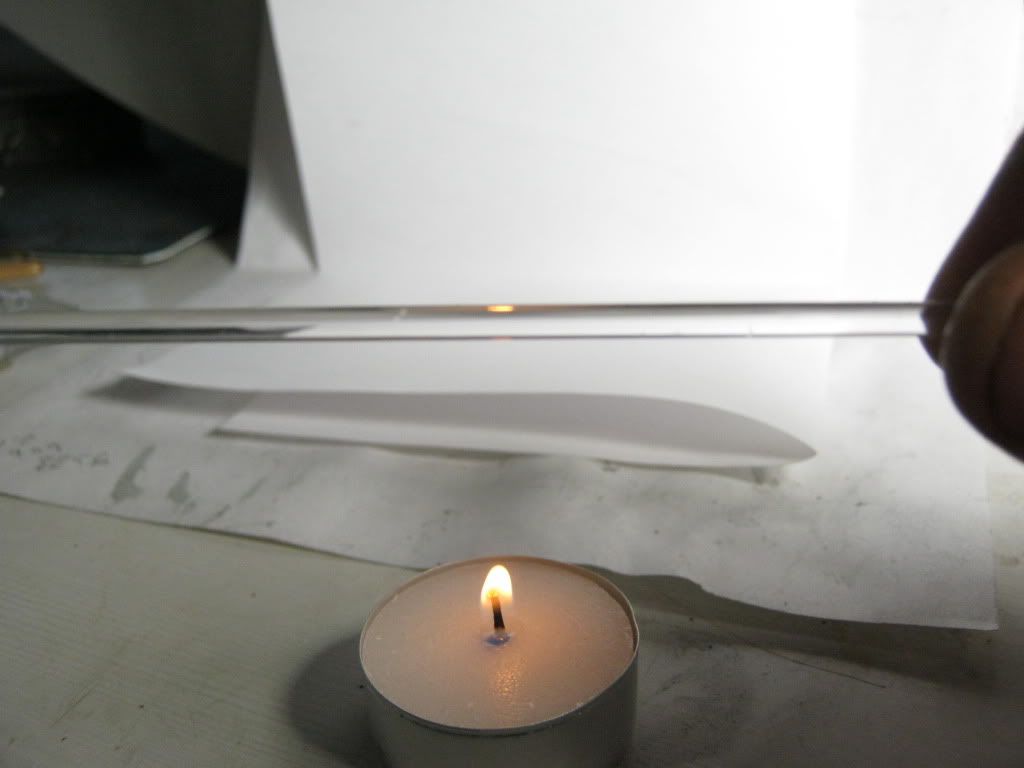 Then pull on the rod until it stetches wire thin and let it cool.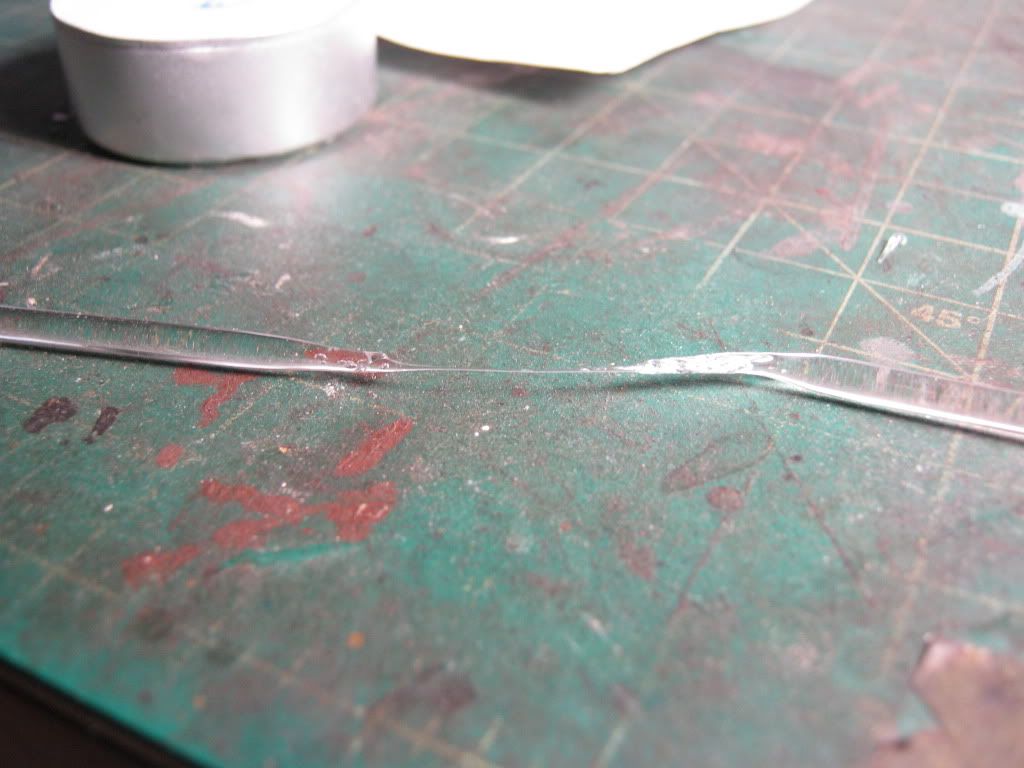 Then pull apart and cut off the very tips,voila instant icicle.