As promised Welding 101
First you need Tenax liquid cement and .020 plastic rod(0.50 mm),you will need .030 if there are any gaps in the construction.
Tenax is a super thin waterlike plastic glue that is super strong.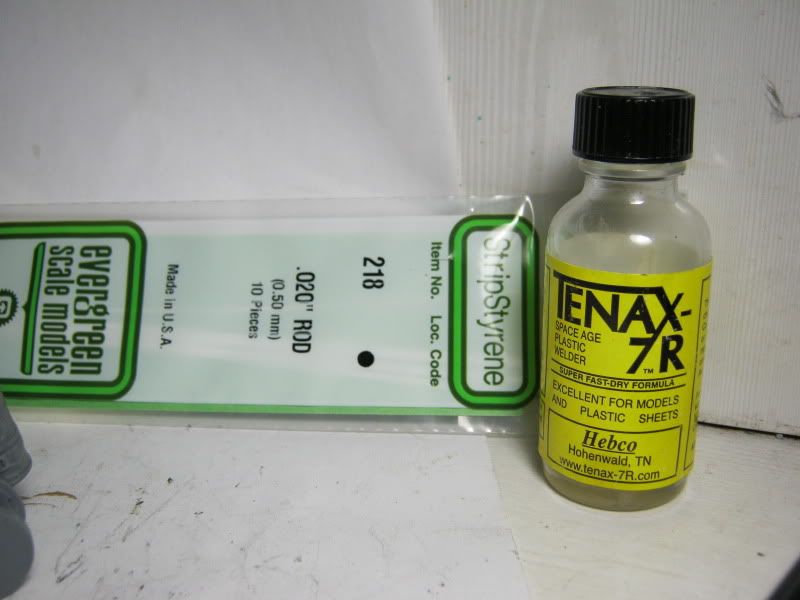 Get an old brush and paint on the Tenax where you want the weld.
Then cut off a workable size of rod an attach to where you want the weld,the rod is thin enough to wrap around,details,then paint over this with another layer of glue.
Cut off flush using cutters or a number 17 flat Exacto blade the blade give you the most control.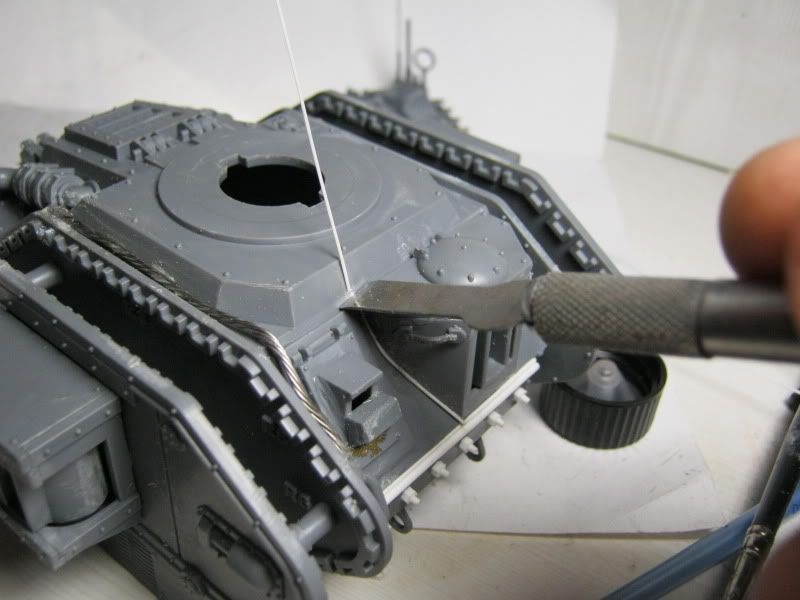 Like I said there was a gap where the sponson meets the hull that the .020 fell right into,this is when we use the .030.
Now continue this process anywhere you want welds on the tank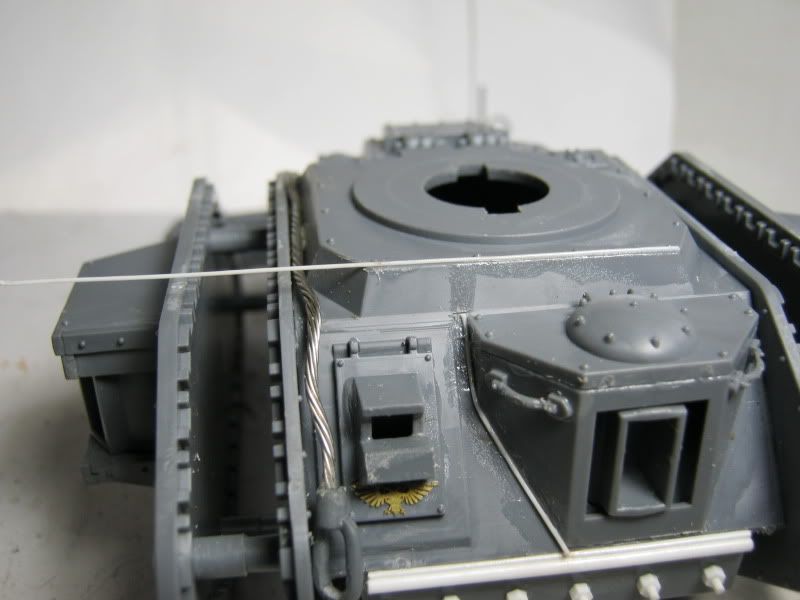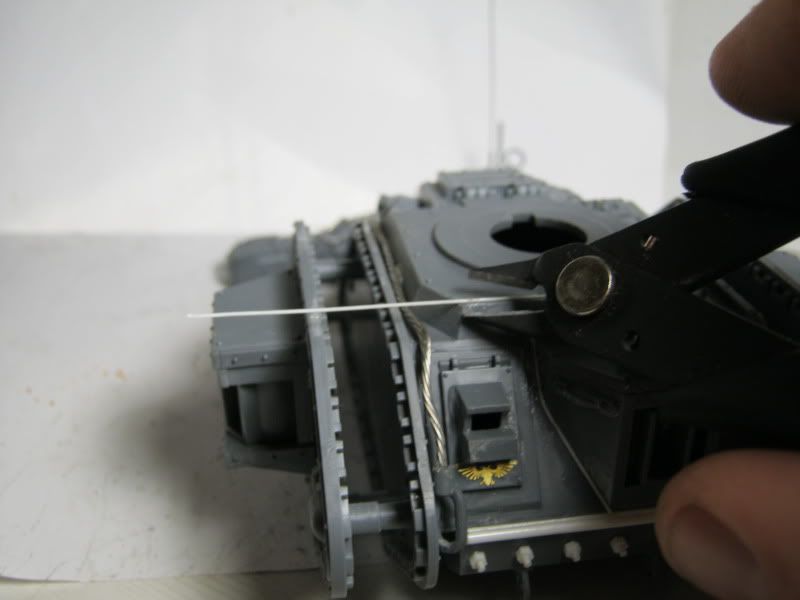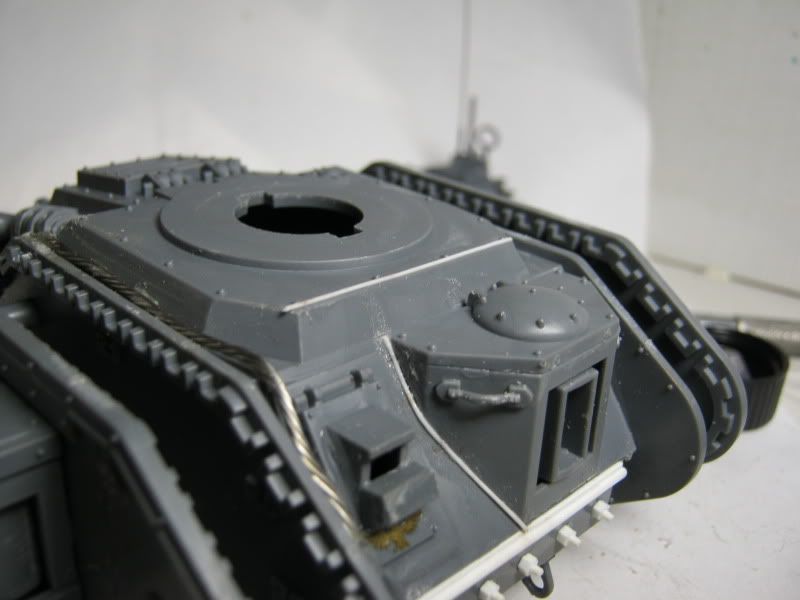 Now you will need a brass rod cut off at a 45 degree angle,metal coat hanger works good for this.
I added some g/s for comfort,using just the rod is hard on the fingers.
Now coat the weld in a layer of Tenax wait 20-30 seconds then start pushing in your weld ridges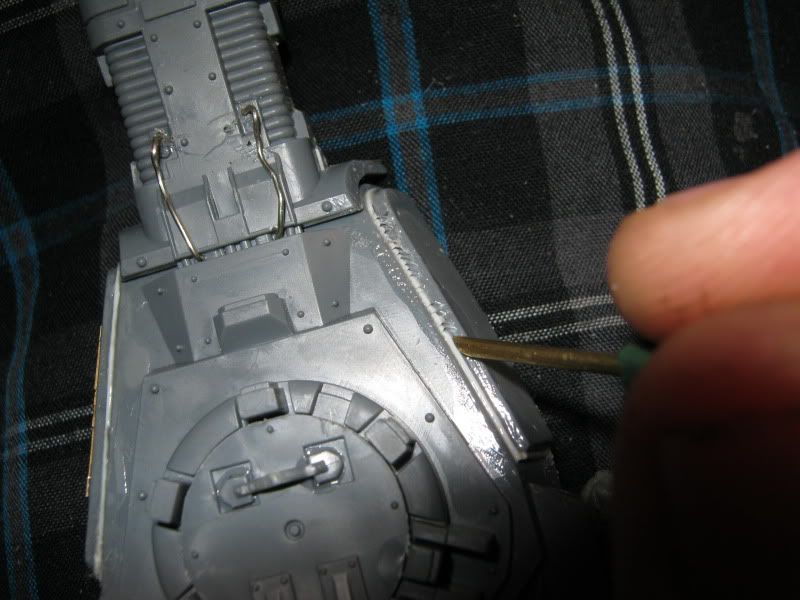 Continue until all the welds are welded
Now the final important clean-up step
Using Liquid G/S make a miketure that is paintlike in consistancy and paint over and glue residue.
I cover the whole section to keep it uniform
Once dry Prime and Paint