I've recently been playing games where my two sons use my PH World Eaters versus my "Traitor Guard." They're modeled to represent the Blood Pact of the Guant's Ghosts series, but in PH terms, I'm calling them the "Children of Old Night," just another benighted world that has turned to the worship of the Warp Powers... until the Legions show up with other plans. When the gaming gets to the Heresy itself, these guys can obviously represent Horus' corrupted Imperial Army perfectly.
Here's the command squad, plus a Rogue Psycher. The armored guy represents Iron Hand Straken, the big monster Lifeward counts as Nork Dedog.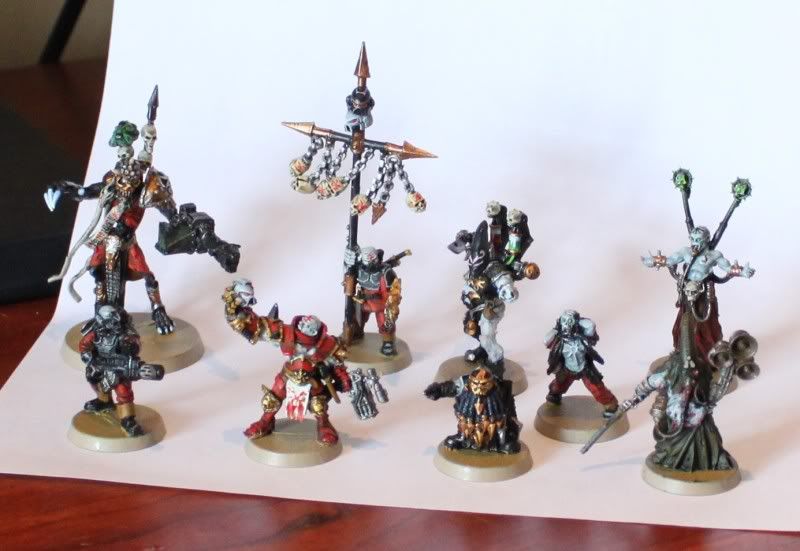 Here's a rogue psycher battle squad: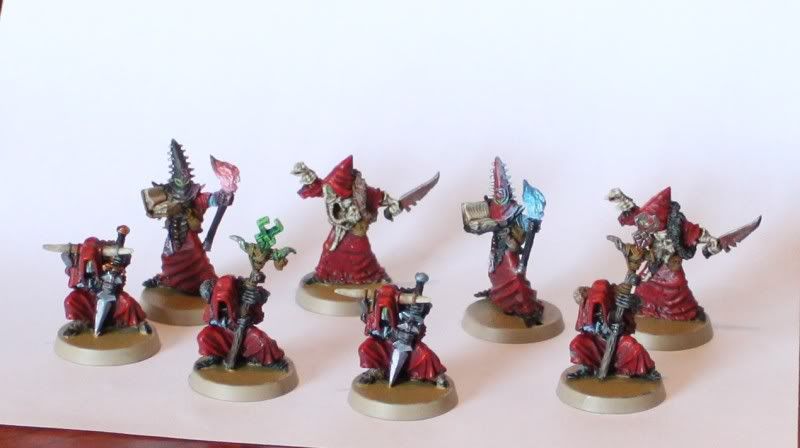 Veterans: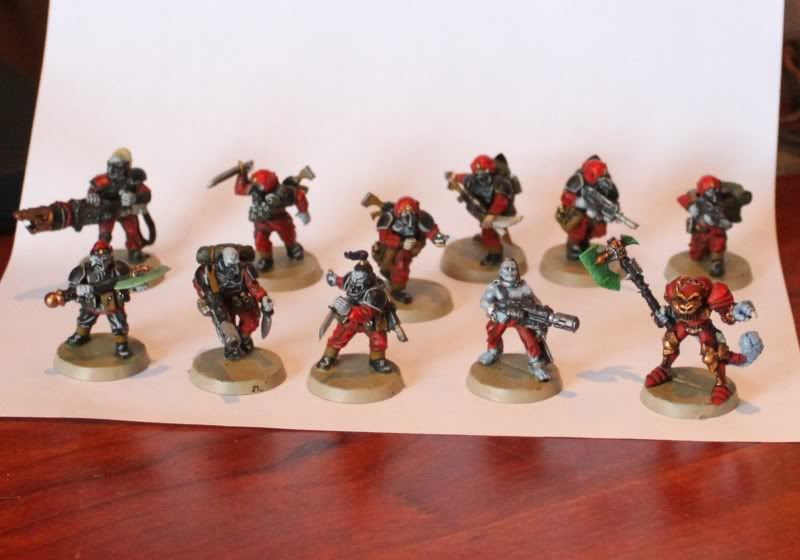 Infantry (plus their platoon commander and a "commisar" champion of Khorne).
PLENTY
more of these guys...
Special Weapons Squad with three suicide bombers (demo charges.) I don't want to jinx myself but these guys are
scary
accurate with the scatter dice...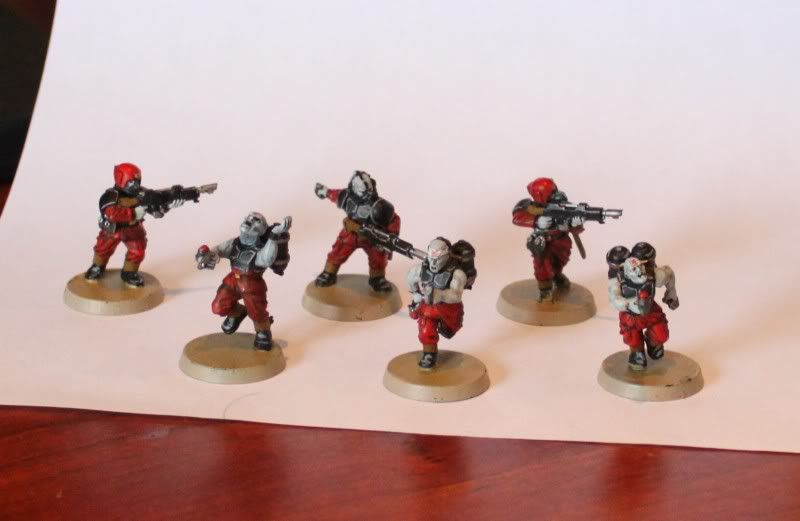 Demolisher, Leman Russ, and Stalk Tank (Chimera)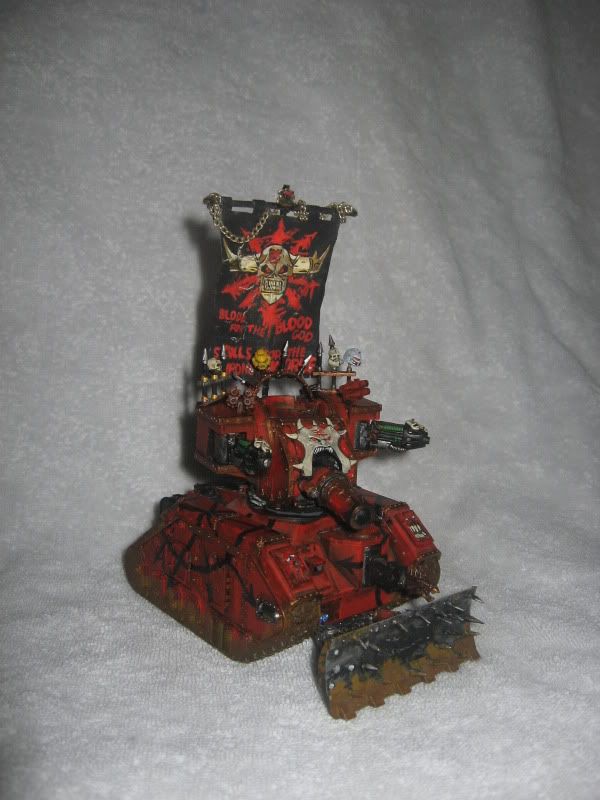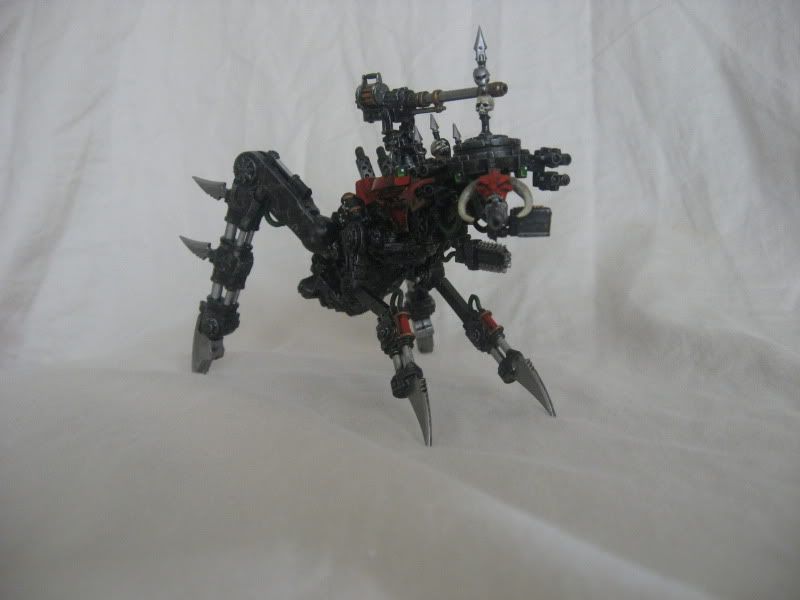 Dark Mechanicus