Well I figured it was time to start posting some progress on my epic stuff. I've not decided on the background fluff for the army yet but eventually it will incorporate troops from other legions.
Anyhow, heres some pics of what I've got and the rather small amount I've painted so far.
Here's the army as it stands at the moment. Still missing 3 Knight Errants, Stormblades, Ordinatus Armageddon & Imperator Titan.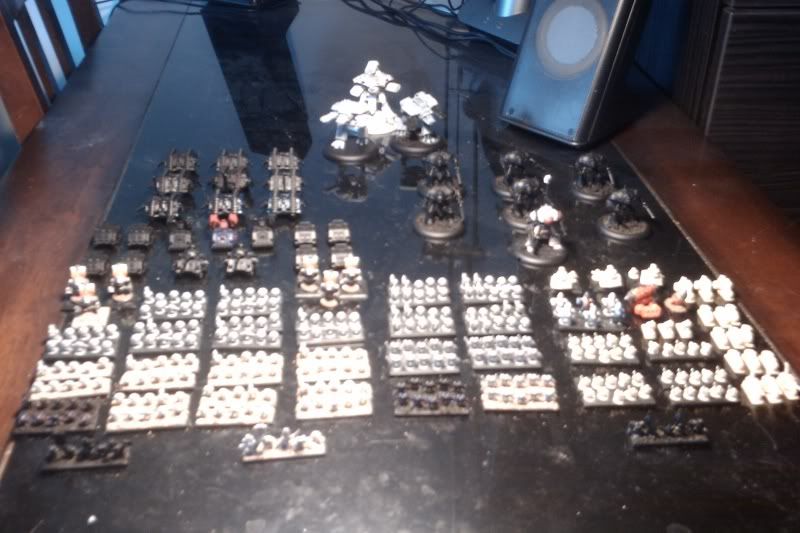 Night Lords Infantry, not much progress as you can see, I've painted up one base of Tactical and one of Assault, I'm hoping to sit down and get the rest painted this week.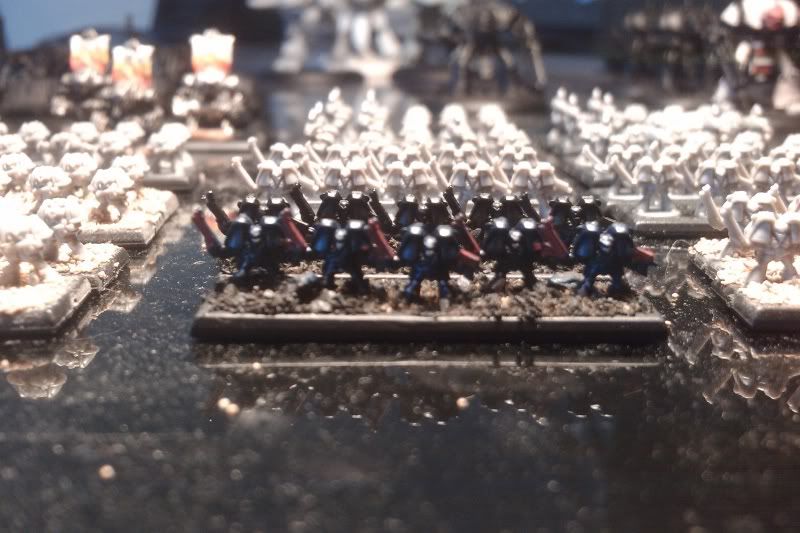 Squats! Imma get some more of these once I get the rest of the army painted.
Night Lords Armour, need more Whirlwinds, Predators and to get some Hunters.
Knight Paladins, Colour scheme is going to be Bone and Red.
Reaver and two Warhounds. The Reaver is "Occurro Silicis" and the Warhounds are "Ruber Lux" and "Vorago Ingluvies"
More pics hopefully this week when I get round to doing some painting.