Title: corax
Azkaellon - March 15, 2011 07:59 PM (GMT)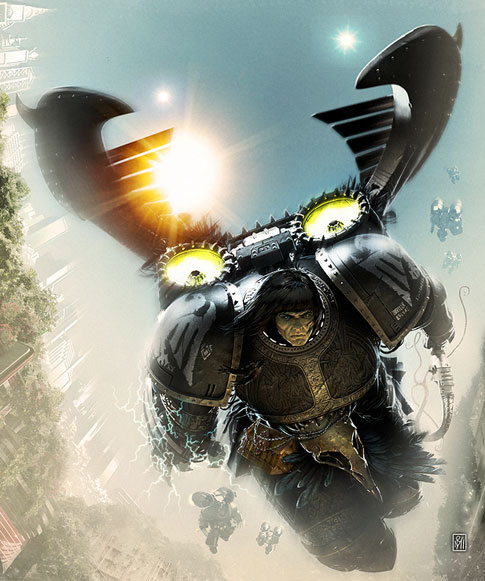 found this on B&C, not a bad attempt i thought!
linky- zeliste40K
Legion XX - April 20, 2011 01:10 PM (GMT)
Looks like the whip is 'official' now!
konstantinos - April 20, 2011 03:18 PM (GMT)
he looks a lot like the Emperor
Armorum Ferrum - April 20, 2011 03:31 PM (GMT)
True - the conan face is common with the emperor aswell in some drawings.
malika - April 21, 2011 09:11 AM (GMT)
Which isn't so bad since the Primarch's seem to be the Emperor's genetic sons of a sorts.
Luthor - May 29, 2011 11:28 AM (GMT)
Gaspard - July 29, 2011 06:23 PM (GMT)
Kabuki released a model for Corax: the Gothic Knight
My Webpage