i got 3rd place, so im going to semi finals!
i played against deathwing for capture and control, marines for tablequarters control/anhiliation, and my last match was against Imperial Guard...for, as luck would have it...tanks and cavalry(he had 12 tanks and rough riders) were were 3 Kill Points! My list was a mechanized Space Wolf list, 2 meltas in every squad, 2 land raiders, etc.
my MVP, who constantly out did my expectations on the battlefield, my Wolf Lord Ymir!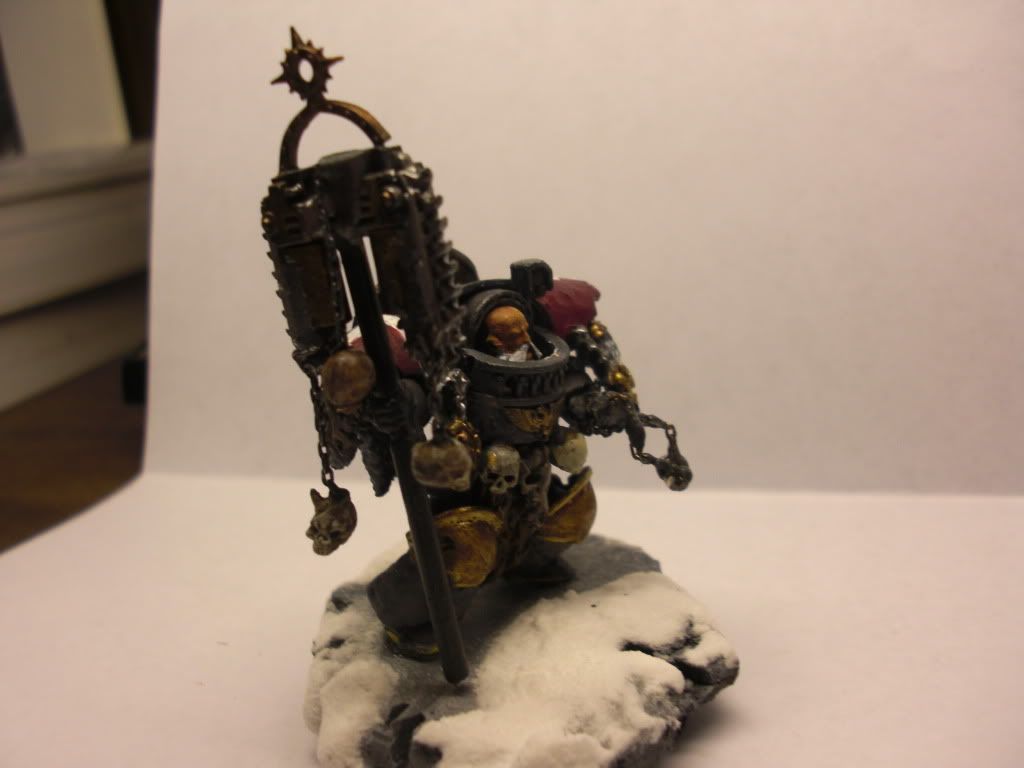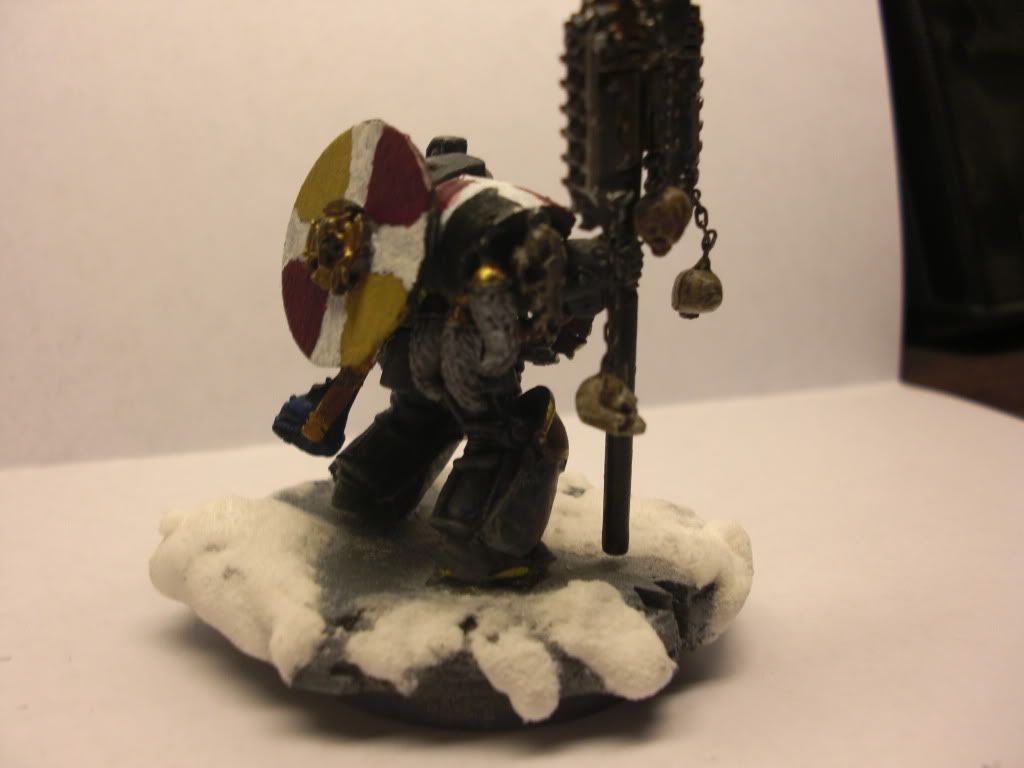 his 2 wolves are on a magnetic chain leesh in case i need to remove them. Ymir is equipped with a chainfist, stormshield, wolf tooth necklace, saga of the bear, terminator armour, and 2 wolves.