Title: These two dogs need an ID
Whitehorn - December 13, 2009 08:03 PM (GMT)
I've painted up 2 example PH wolves for tuts and reviews but they really need to belong to a Wolflord, thus they require colour and icons. Any suggestions?
ShroudFilm - December 13, 2009 08:11 PM (GMT)
QUOTE (Whitehorn @ Dec 13 2009, 08:03 PM)
Any suggestions?

Yeah - finish one army at a time! :lol:

Is there any canon info on Wolf Lord heraldry pre-Heresy anyway?
Whitehorn - December 13, 2009 08:17 PM (GMT)
I'm not doing any more Wolves, they were just exercises :)


Torg - December 14, 2009 01:20 AM (GMT)
How about the wolf rider name him He-man? :P
Thanatos73 - December 14, 2009 06:44 AM (GMT)
The only info on different Great Company symbols I've been seen are Russ' symbol of the Wolf that hunts the stars and the 13th Company's symbol. Don't know who the Wolf Lord of the 13th is though, as I think a few different names are given in different sources. Russ's symbol is what all Great Wolves take as their symbol and can be seen on Logan Grimmnar's current mini and the 13th Company is in Collected Visions, don't remember what it looks like off hand though.
Whitehorn - December 14, 2009 01:21 PM (GMT)
Tiger stripes on Assault squad: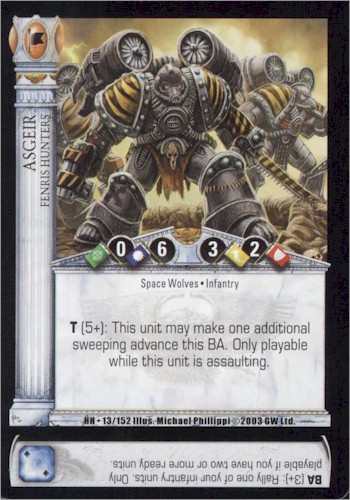 Not sure on this one, looks like a Luna Wolf!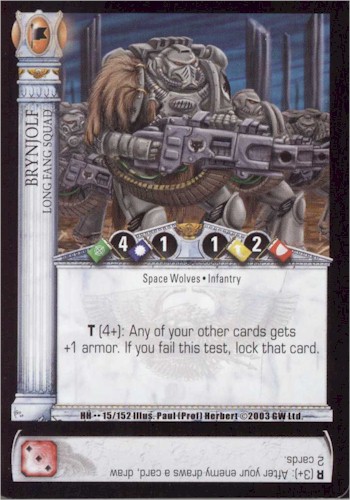 Most common in these artworks is the red side profile icon -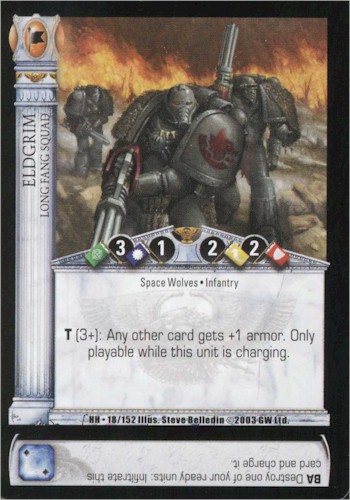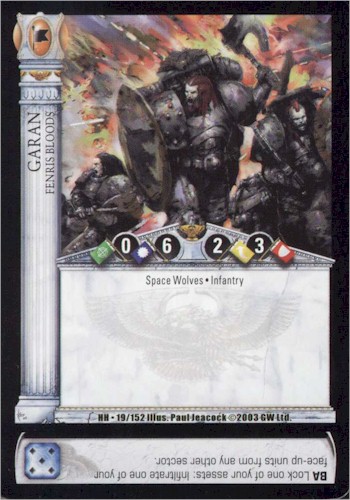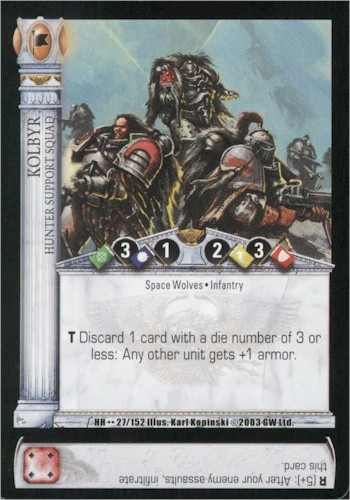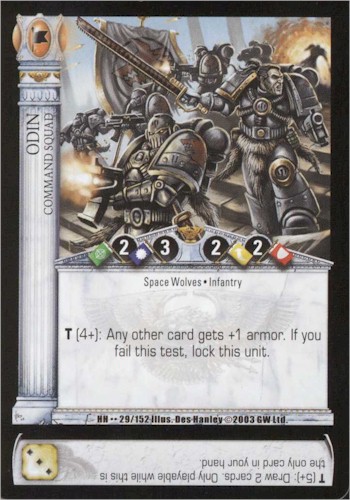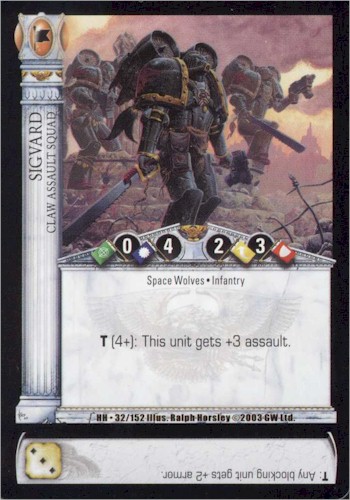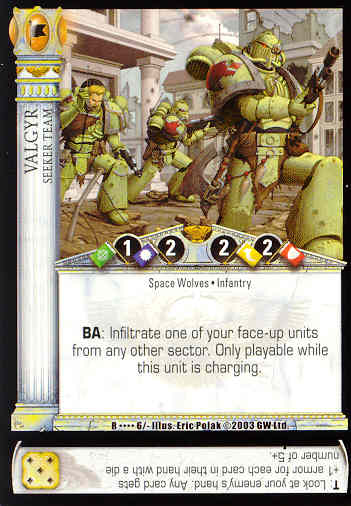 Runes: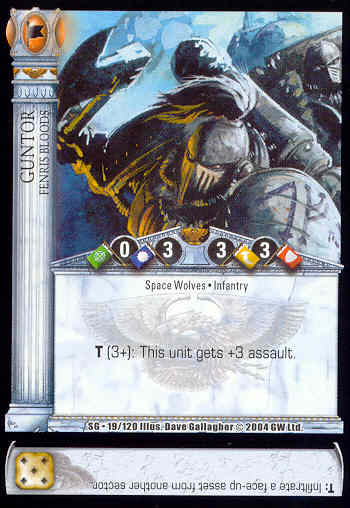 ShroudFilm - December 14, 2009 02:47 PM (GMT)
Yellow field and black runes would look good.
malika - December 14, 2009 05:29 PM (GMT)
Got more pics of those two?
The Red Sorcerer - December 15, 2009 11:56 AM (GMT)
Here
is a brief summary of which Great Company symbols are known to be in use pre-heresy. The artwork also shows pack markings similar to the 40K ones in use on some (but not all) squads, so pack markings can be added if you feel like it as well.
I'd pick a wolflord's icon you don't see very often - it always makes a nice change to see someone using something other than the Blackmane wolf after all! I quite like the Firebreather wolf and the Ravening Jaw myself, but pick whichever symbol takes your fancy (and you are confident enough in your freehand skills to pull off!). Going by Collected Visions, Great Company symbols can be represented in either red or black during the pre-heresy period, so it might be an idea to go with red to help differentiate these guys from their post-heresy counterparts.
Whitehorn - December 15, 2009 12:14 PM (GMT)
malika
they're on my blog:
http://www.mywargame.com/tag/space-wolves/
Thanks
The Red Sorcerer
. I have Codex: Space Wolves, so sill refer to the great stones and pick a less common icon.