Since no one has offered up anything to this particular Visual Codex, I thought I would be obliged to be the first! So, here we go. For your viewing pleasure:
Alcorax Assault Squad.
Agapito Talons.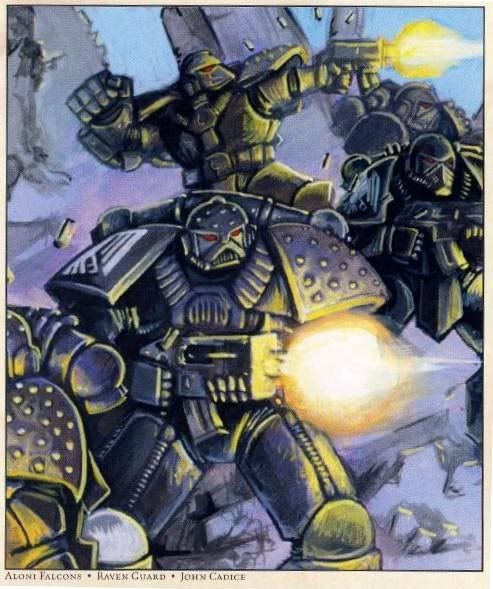 Aloni Falcons.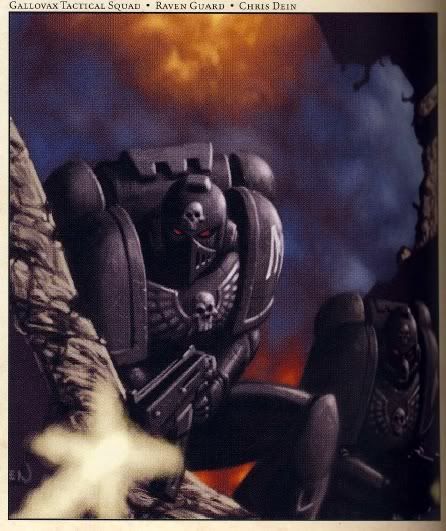 Gallovax Tactical Squad.
Sularo Bike Squad.
Corax's Bodyguard.
Primarch Corax by slaine69.
Pre-Heresy era Raven Guard model (not mine, of course).