Since this will be a visual guide, I wanted to offer some pics for visual reference. Let's start off;
Ahriman with helm, off.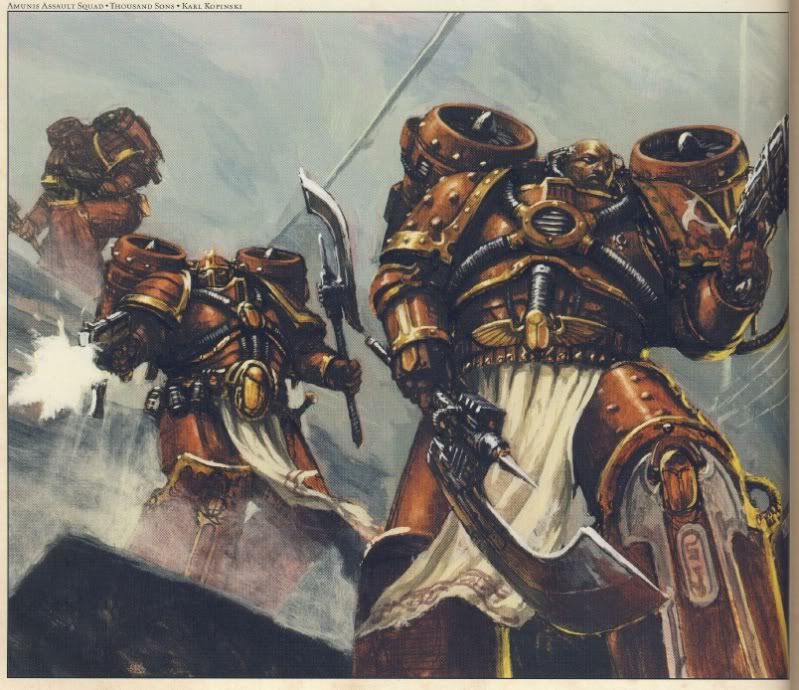 Amunis Assault Squad
Besenmut Assault Squad
Thousand Sons Marine Legio Standard Bearer
Various pics of Pre-Heresy Thousand Sons Space Marines.
Jafari Tactical Support Squad
And for the finale, I present the Red Cyclops himself, Magnus The Red!
Magnus attacking encroaching Space Wolves.
Magnus' Coven-Personal Bodyguards.
That's all for now. I'll post more tomorrow! Enjoy!
;)