Title: The Visual Codex Project
Description: Thread for Submissions/Discussion
Mithras - January 30, 2008 05:07 AM (GMT)
This is a dedicated thread for submissions of work and discussion thereof related to the Visual Codex Project.

-Mithras

Iacton - October 8, 2008 11:33 AM (GMT)
Better start this thread!!! :o
Here's Harold
Converted helm.
Painted from codex grey with a wash of sepia on it, through fortress grey and up to white.
Washed an shaded with devlan mud mixed with codex grey, a bit of badab black wash here and there.
Trompe l'oieil type battle damage and a fairly big freehand to the shield
Kriegersen - December 29, 2008 02:08 AM (GMT)
oh lord this is thread necro on my behalf :unsure: ...
i will apologise in advance so here it goes
SORRY!!!
:rolleyes:
well, this guy looks great iacton but i do have one question. Where's his Bike!! :P
in all seriousness, this is a cool mini, will you do a tutorial on how to do white like this cause I have seen you do it on a few minis and its starting to bug me ;)
sorry for the serious thread necro Moderaitors, i will try not to in future :D ....
Bullvine - December 14, 2009 11:01 PM (GMT)
These are my pre-Heresy white scars
My Captain
Stormseer
Bullvine
Leman Russ SW - December 14, 2009 11:16 PM (GMT)
Very nice. Really like what you have done with the Storm Seer.
grimdisco - December 15, 2009 05:51 AM (GMT)
Are you going to make a squad of Soul drinkers (they are mentioned in the book of the Astronomican, elite assault squads.)
Algrim Whitefang - August 6, 2010 01:24 AM (GMT)
Here's my contribution. Not mine of course:
Primarch Jhagatai Khan-Artwork by
Aerion The Faithful
Nice Jhagatai Khan model conversion.
White Scar Marine from Rogue Trader.
White Scar Apothecary from Rogue Trader.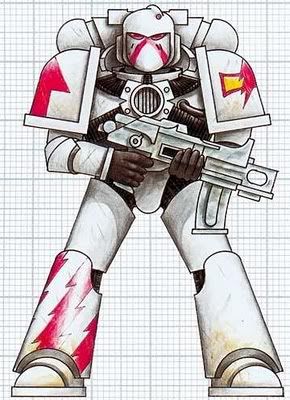 Pre-Heresy White Scar Marine from Index Astartes.
Hope this inspires everyone!
Algrim Whitefang - August 18, 2010 04:08 AM (GMT)
Here are a few more images I managed to scrounge up of some White Scars HH era space marines: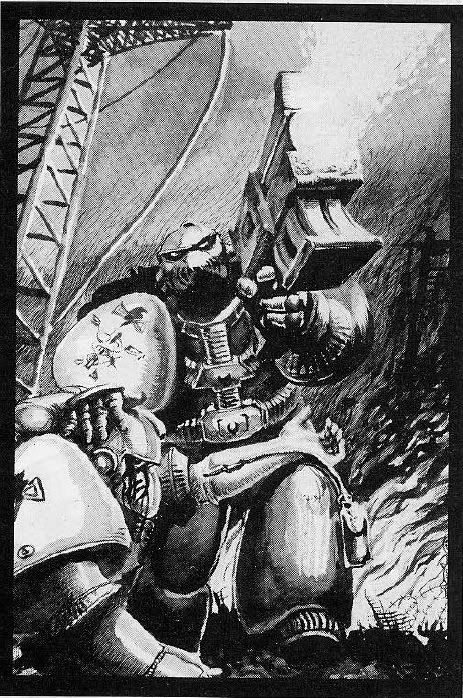 Rogue Traitor era White Scars Apothecary administering a battle-field blood transfusion to a wounded battle-brother.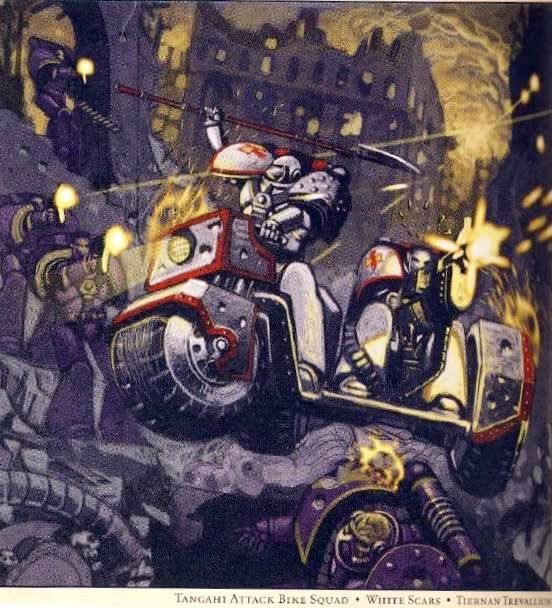 Tangahi Attack Bike Squad.
Kumbliai Bike Squad.
First Captain Jubal Khan of the 1st Company.
Primarch Jhagatai Kahn
Algrim Whitefang - March 25, 2011 11:44 PM (GMT)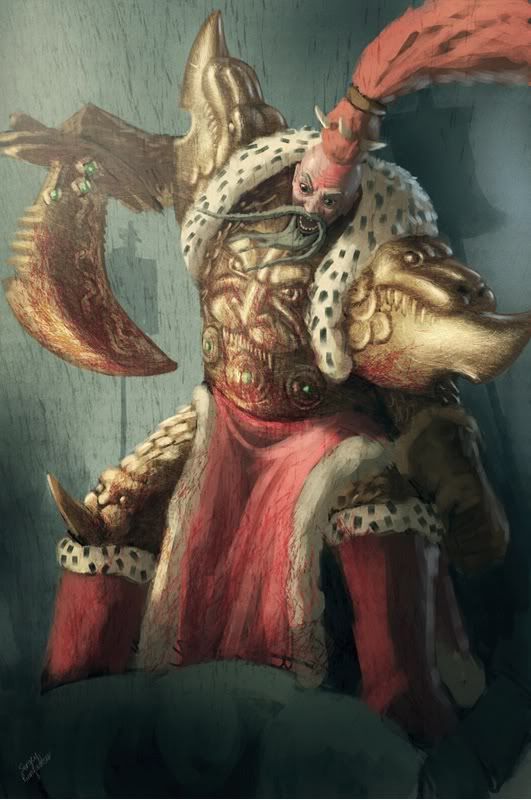 -A great pic of the Great Khan in combat during the Horus Heresy.
Aventine - September 21, 2012 05:58 AM (GMT)
My Captain...