Okay, here is my first attempt at a tutorial, painting up a Son Of Horus.
Okay to start you need a a proper Pre-Heresy style Space Marine, primed and ready for the warpaint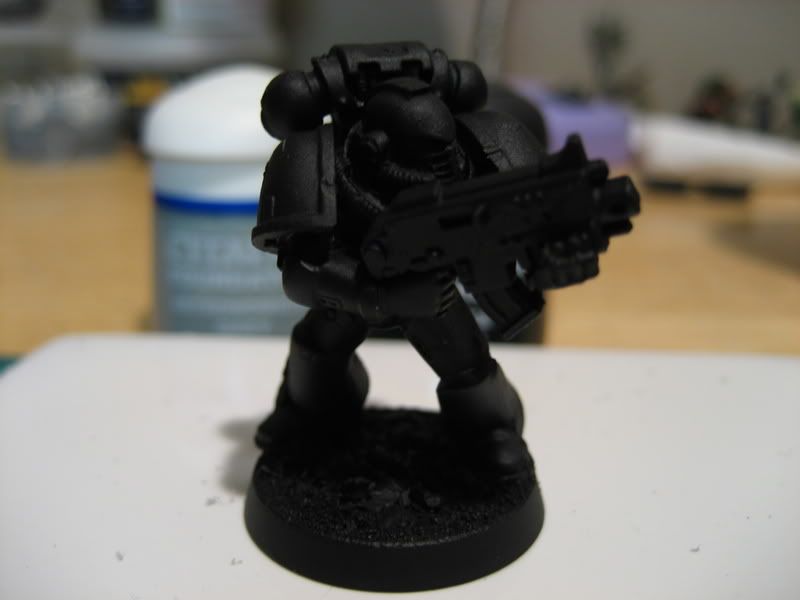 Next you will need one of these or similar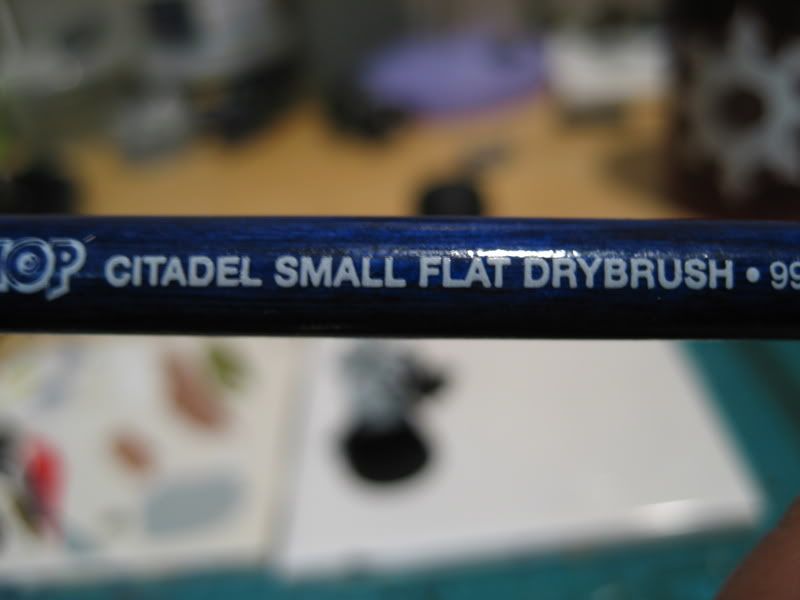 No here is the really awesome part.
these are the only two colors I used for my rank and file troops.
So step one, thin down your Astronomicon Grey with some water and paint the entire model.
You want it to be nice and smooth and cover the entire model, NO drybrushing!!!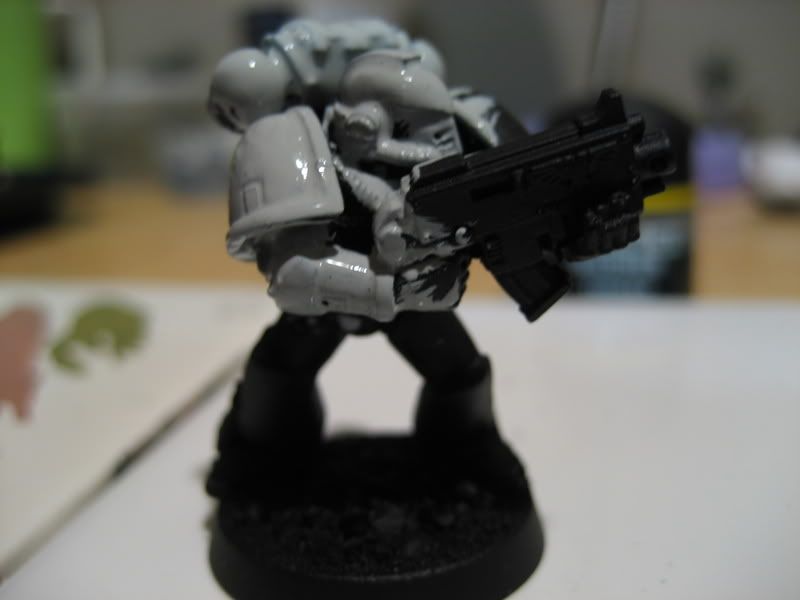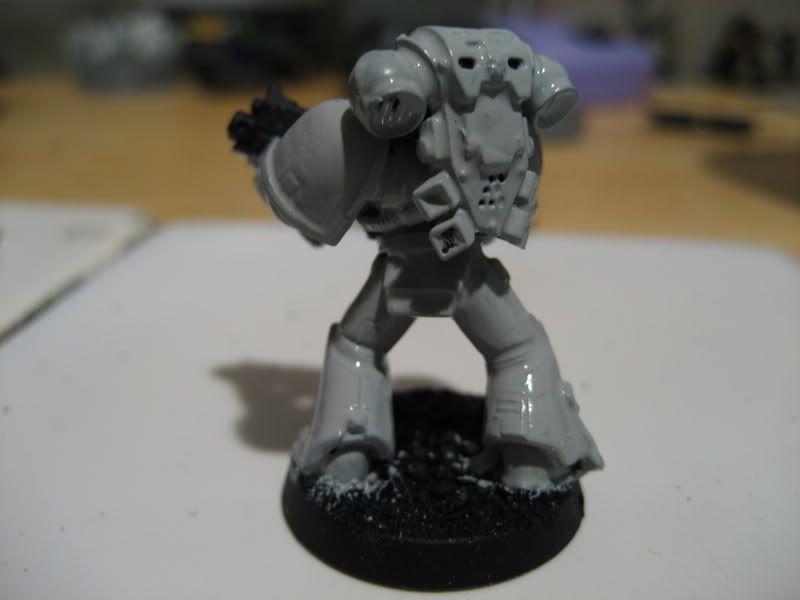 dont worry about splish splashing the base or being too neat, its just a basecoat after all :P
After he dries completely, simply slop on the Thraka Green wash, though not to heavy, you want a Sea-green color not a deep "snot" green.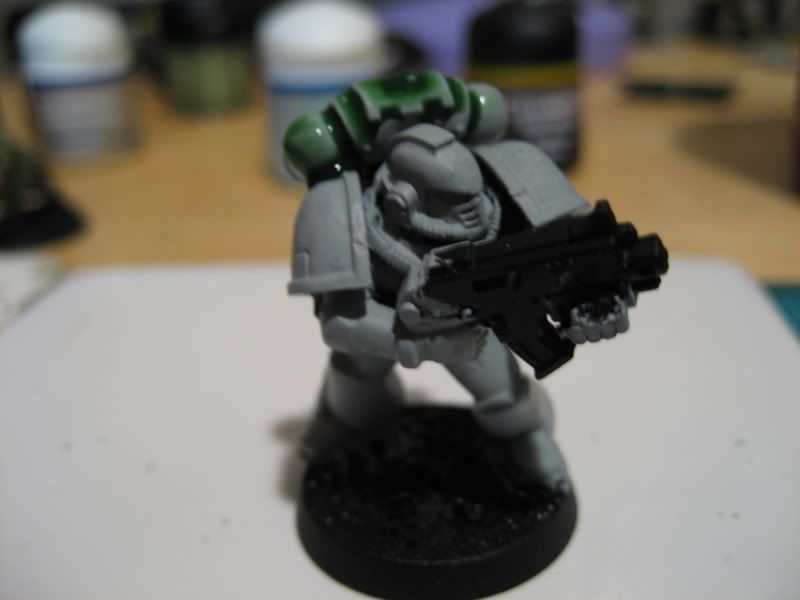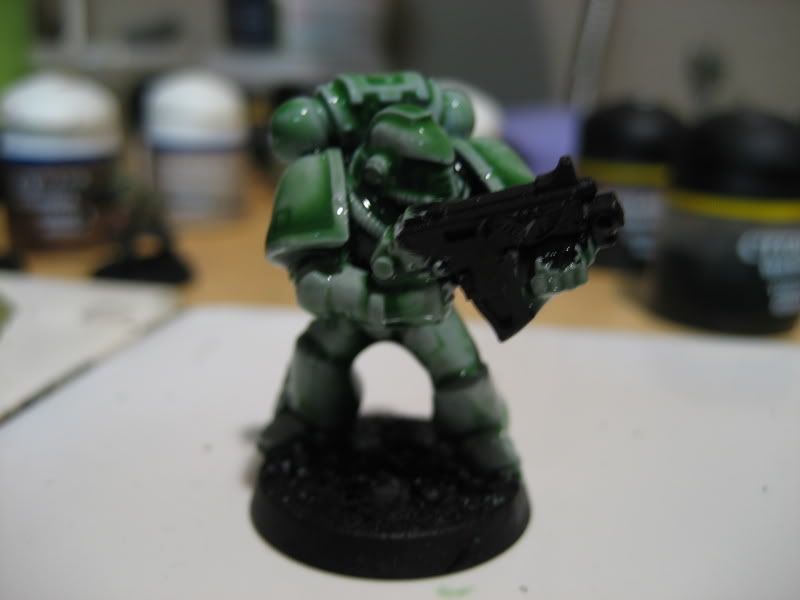 Don't stress to much as to how you spread it on, just let the wash do its magic.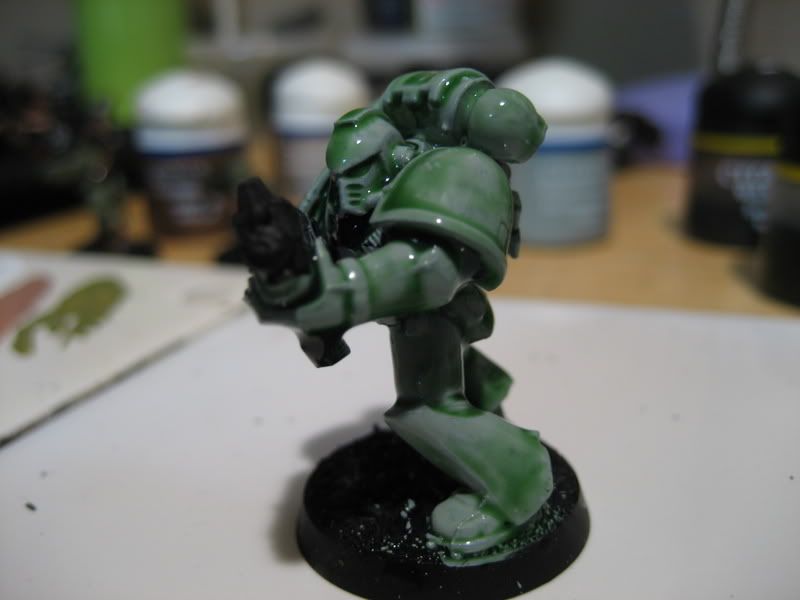 When thats done and dry, you can start doing all the trim with this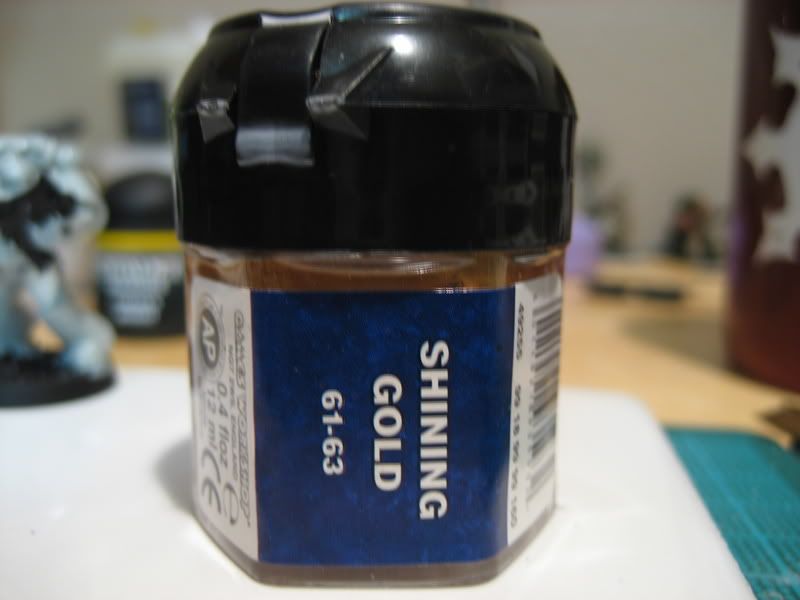 And thats pretty much it.
For my Sgt.s and Heros, before I added the wash I usually mix a little white with the Astro-Grey for highlights....
And if you don't like the Index Astartes Sons Of Horus color, I found that if you mix these two bad boys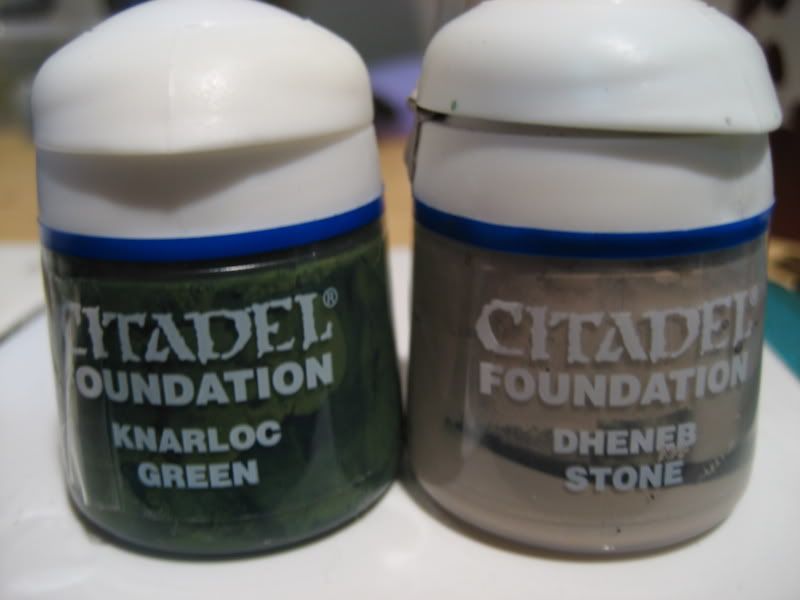 you get a pretty decent " sabertooth" gray/green
Well, if you liked this let me know, if not let me know. ;)