Title: Nightlords Possessed
Description: WIP Actual scale Astartes for the Heresy
Doghouse - January 27, 2008 11:58 AM (GMT)
Here is the Actual Scale possessed squad I was working on a while back and I figured I may as well atleast try to get them finished. :D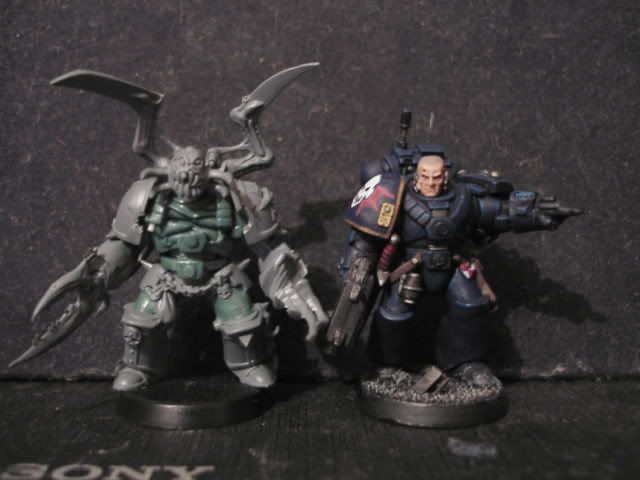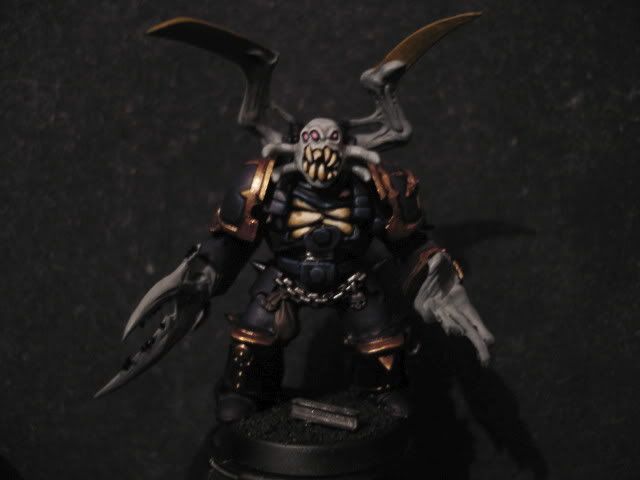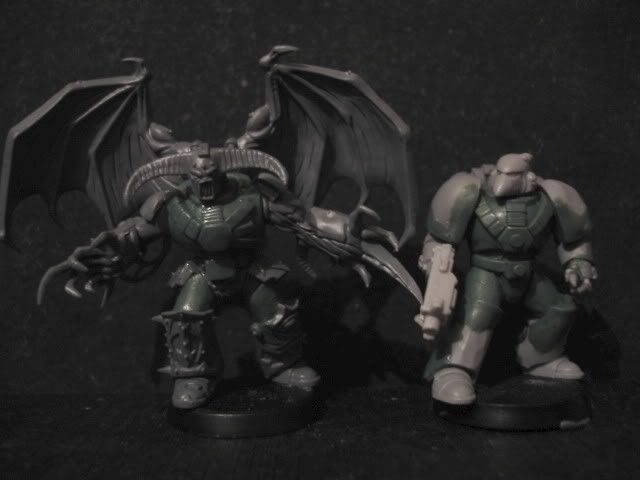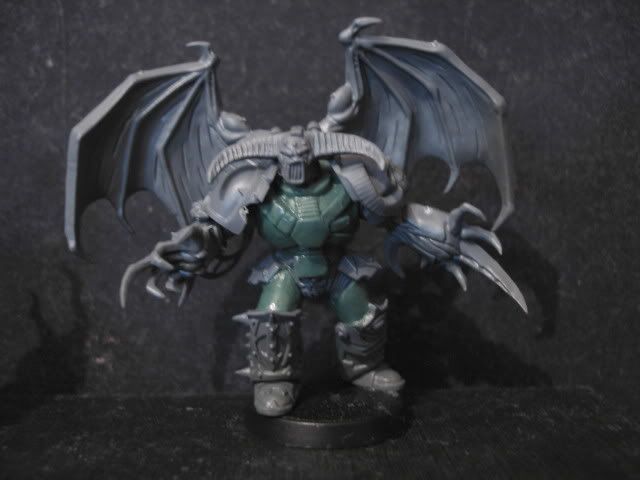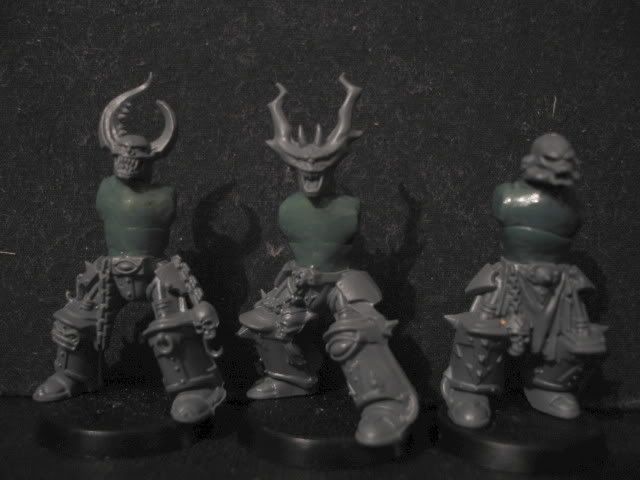 The idea behind them is that they are Heresy era, the Nightlords under the influence of the Wordbearers have decided to deploy a unit of possessed as terror troops to aid them in their battle against the Dark Angels.
Angron - January 27, 2008 12:46 PM (GMT)
Doghouse are you just teasing us with a standard most of us will never even com close to or are you actually back?

As usualy lovely work.
Doghouse - January 27, 2008 12:59 PM (GMT)
Thanks mate! :)

I'm not back as I got rid of most of my stuff but couldn't bring myself to part with my Night Lords.
These guys have been staring at me from my desk top for the last couple of months and I have to get them finished, they're bugging the hell out of me. :D

Me and these boys have some unfinished business before I can rest easy...
Vredesbyrd - January 27, 2008 03:47 PM (GMT)
When I first saw these over on WiP I didn't realise you'd taken a hiatus from the hobby, so by the time I'd go to the end of the article, and these were sitting unfinished I was kinda disappointed. :(

But your back now, and even if it is just to finish these thats still damn good. These boys are beautiful, I really do wish I had the balls and the skill to do True Scaled Marines, but for now I'm happy to admire other peoples' work.

Keep up the good work mate and I look forward to updates.
Magos Explorator - January 28, 2008 12:25 AM (GMT)
I like them; you've made them terrifying, but by not dedicating them obviously to any patron they feel like Night Lords. :)

As an aside, which bare head is that on the painted marine in the first picture?
Rogal Dorn - January 28, 2008 04:03 AM (GMT)
lookin good, very nice paintjob
Weiss - February 7, 2008 02:39 PM (GMT)
Looks like the termi-serge head on that Night Lord. They look damn good man, can't wait to see them finished...
Lord_Mortirion - May 24, 2008 11:19 AM (GMT)
Vredesbyrd - May 24, 2008 08:52 PM (GMT)
Please don't post in threads that ended over two months ago unless you have something solid to add to them. Any recidivism will be punished with the withdrawal of cookies! Vredesbyrd.