Title: Custom Chaos Vehicles
Rogal Dorn - January 27, 2008 06:08 AM (GMT)
not mine, but very nice conversions. this was taken with my crappy camera as my cousin came over and broke my new one <_<
Drednaught Lifter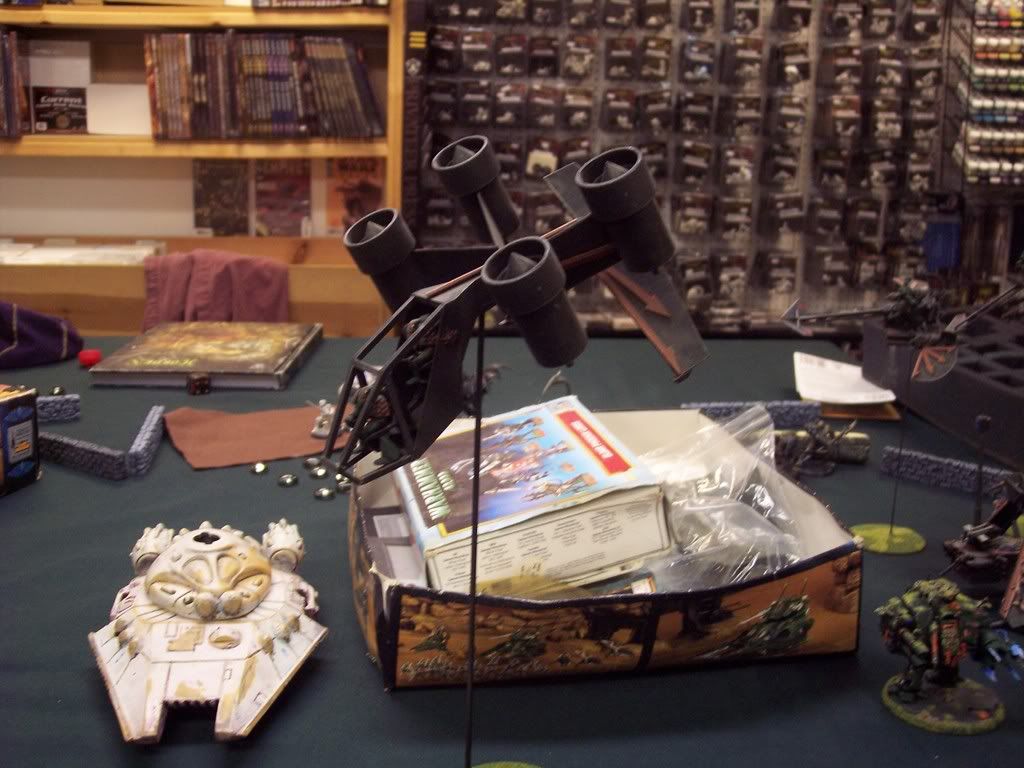 Lifter Pilots
Alsmost Defiler...i call him Sebastian
Side
Chaos Crawler(used for LATD), walking basilisk essentially
front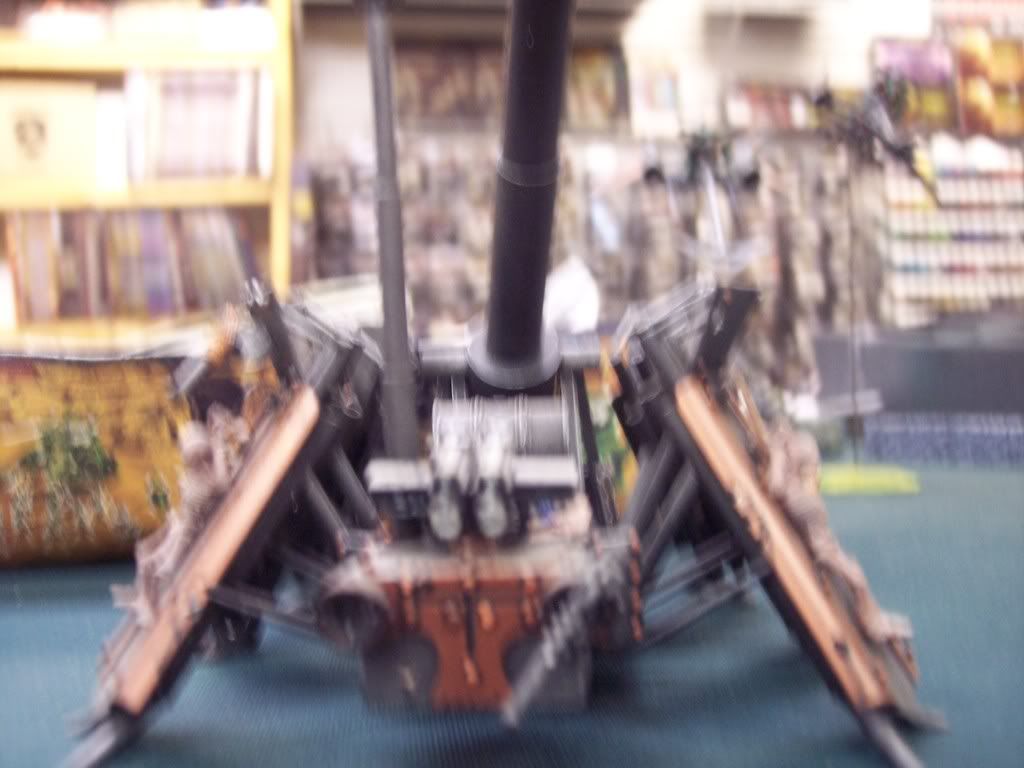 Custom Chaos Flyers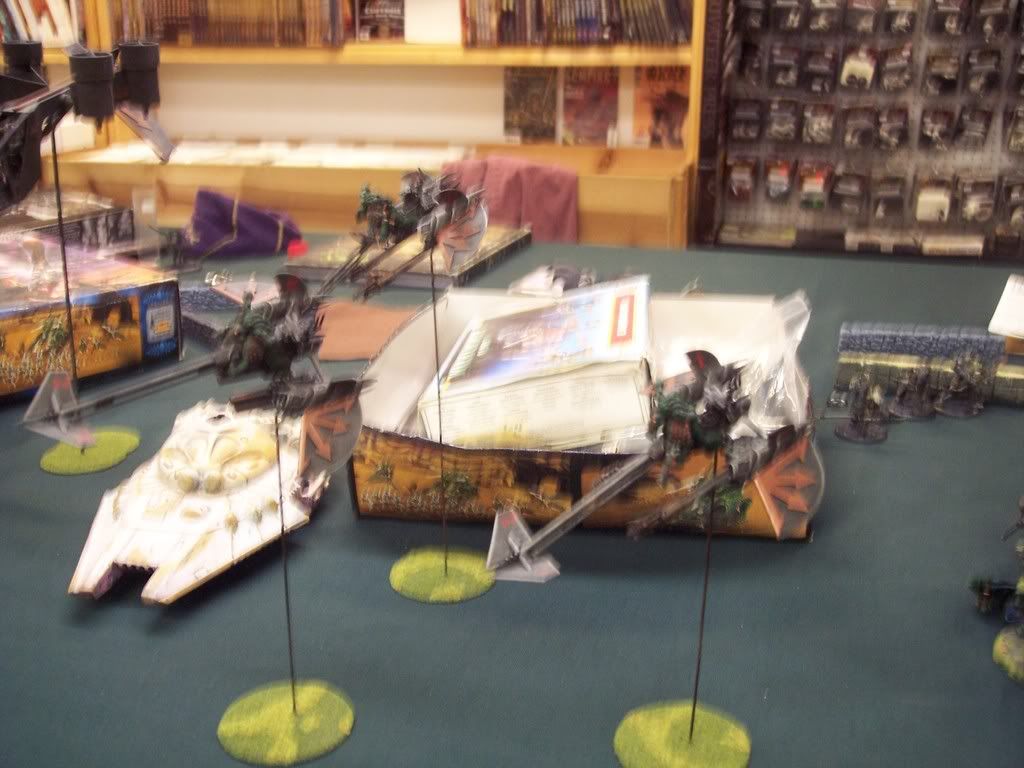 close up
Rogal Dorn - January 27, 2008 08:43 AM (GMT)
these inspired me, im currently working on the imperial equivalent to a dark eldar raider....call it a tactical drop shuttle
Rogal Dorn - January 27, 2008 09:26 AM (GMT)
ok heres a WIP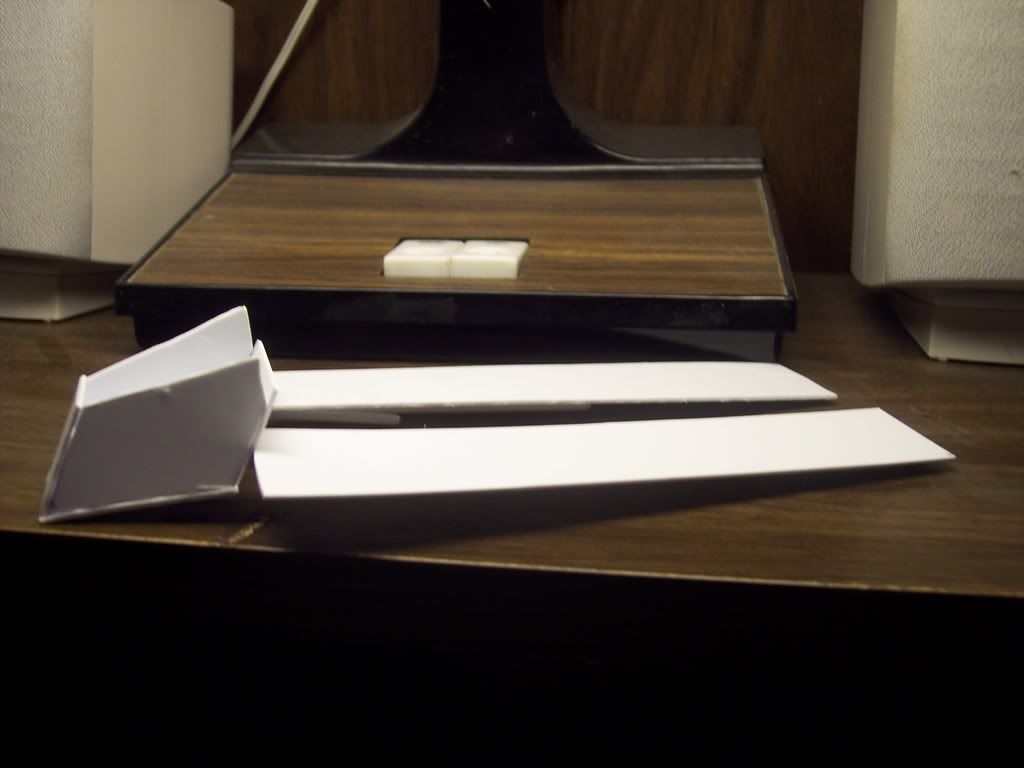 what should i do? seats? roaps? equipment racks? be detailed in your suggestions
Weiss - February 7, 2008 02:48 PM (GMT)
How many would it transport? And would you be prepared to model the whole squad on it? Would look rather coo...
Rogal Dorn - February 27, 2008 06:06 AM (GMT)
transport 10, will put a hardwiredervitor in the cockpit and a set of FW resin sitting marines on the sides(ive got 20 extras lol)

though i may re work this into a gyro copter
Weiss - February 27, 2008 08:27 AM (GMT)
Sounds great! Can't wait to see it. Maybe some crew operated heavy bolters too?
Rogal Dorn - February 28, 2008 10:26 PM (GMT)
actually i just disassembled it. now the cockpit has a hardwired Squat Servitor a small neck leading to a square body and a radio tower looking thing for a tail. next step is 2 massive turbo fans and a plasma cannon....will post some WIPs when i get another new camera.....i guess i just have basd luck with cameras
Lord_Mortirion - October 5, 2008 12:14 PM (GMT)
whats that box in the top pikky, i dont recognise it, the one in the battle force box
Magos Explorator - October 5, 2008 01:15 PM (GMT)
Lord_Mortirion - October 5, 2008 02:18 PM (GMT)
they released them as a set???

i thought they were just blisters... oh well...

i like the big gun on legs, looks well cool