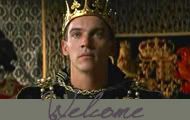 Welcome to "The King's Great Matter!" We are an AU Tudors roleplay based on ReganX's fanfiction, "Three People in a Marriage." Feel free to look around, introduce yourself in the C-box, and begin roleplaying!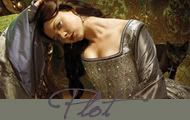 It is the summer of 1532 at Whitehall in London; the Princess Consort, Anne Boleyn, is pregnant with her second child. The Queen, Katherine of Aragon, pines for her daughter Mary, who lives with her brother Arthur at Hatfield. While Ambassador Chapuys plots to get rid of Anne, Thomas Cromwell tries to find a way to annul the King's first marriage and bastardize Princess Mary.

Below, you can find important information about the site and its characters.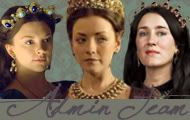 We have one administrator riht now: Rachel (Rach) who plays Katherine of Aragon. She is friendly and helpful! Please feel free to PM her with any questions, or ask them in the "Questions for the Admin" forum in the OOC area.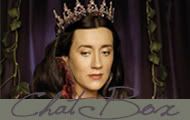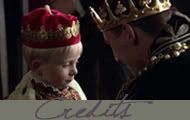 Graphics and all coding alterations belong to Ashley (Mary Tudor)
Plot belongs to the lovely ReganX since the site is based around her fanfiction, "Three People in a Marriage"
All writing and signatures belong to their respective members unless otherwise stated.
Do not steal any of the graphics, scripts, writing, original character ideas, or plots (be they the main plot or individual's plots).
Your Personal Messenger
Your personal messenger acts much like an email account in that you can send and receive messages and store messages in folders.

Send a new PM

This will allow you to send a message to another member. If you have names in your contact list, you can choose a name from it - or you may choose to enter a name in the relevant form field. This will be automatically filled in if you clicked a 'PM' button on the board (from the memberlist or a post).
If the administrator allows, you may use BB Code and HTML in your personal message. If you choose to check the 'Add a copy of this message to you sent items folder' box, a copy of the message will be saved for you for later reference. If you check the 'Get notified when this message is read' box, you will receive a PM informing you when the message was read for your records.

Contact List

You may add in users names in this section, or edit any saved entries. You can also use this as a ban list, denying the named member the ability to message you.
Names entered in this section will appear in the drop down list when sending a new PM, allowing you to quickly choose the members name when sending a message.

Edit Folders

You may rename, add or remove folders to store messages is, allowing you to organise your messages to your preference. You cannot remove 'Sent Items' or 'Inbox'.

Go to Inbox

Your inbox is where all new messages are sent to. Clicking on the message title will show you the message in a similar format to the board topic view. You can also delete or move messages from your inbox.

Archive Messages

If your messenger folders are full and you are unable to receive new messages, you can archive them off. This compiles the messages into a single HTML page or Microsoft © Excel Format. This page is then emailed to your registered email address for your convenience.