Welcome
to static Hogwarts!
Hello, and Welcome To Static Hogwarts. We are a post Potter Roleplay site. Set not too far off into the future after kids have graduated, Good and evil still battle one another. Which side will you choose?

Static is an all ORIGINAL setting, which means no CANONs, nor kin of CANONs are allowed. Please register with a first and last name, like so: "Jane Armstrong".

NEW YEAR STARTING NOW!
Links
Currently.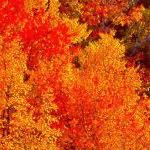 November 2009
Quick log in.
Showing Pride

Character of the Month
To Be Announced.

Thread of the Month
To Be Announced.

House Cup
Top House.
50

50

50

50

Static Staff
Affiliate!
Credits
Calendar Events
Birthdays