Welcome
Welcome To Static Hogwarts. We are a post Potter Roleplay site. We are a little heavy on Gryffindors and on females now - these options aren't closed, but please consider a male character or sorting yourself into one of the other houses first.

Static is an all ORIGINAL setting, which means No Canons, nor kin of Canons are allowed. Please register with a first and last name, like so: "Jane Armstrong".

NEW YEAR STARTING NOW!
Links
Setting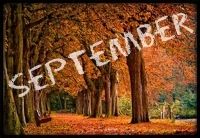 2010
Quick Log in
Showing Pride
House Cup
75
50
55
50
Static Staff
Affiliate!
Credits
Registration benefits
To be able to use all the features on this board, the administrator will probably require that you register for a member account. Registration is free and only takes a moment to complete.

During registration, the adminstrator requires that you supply a valid email address. This is important as the administrator may require that you validate your registration via an email. If this is the case, you will be notified when registering.
In some cases, the administrator will need to approve your registration before you can use your member account fully. If this is the case you will be notified during registration.

Once you have registered and logged in, you will have access to your personal messenger and your control panel.

For more information on these items, please see the relevant sections in this documentation.