The Lurraxols'
Lola and Gray are actually twins, believe it or not!
Lola is a frisky, stubborn lesbian who used to be a vampire. She used to be engaged to Darsideria, but her beloved Darsy died in the fire during Vamp Meet. Lola is having a hard time getting over her loss. When the pitbull dog, Lucy, popped up on her doorstep, Lola took her in and her private life is now a little happier with her pet.
Being the godmother to them, Lola spends a lot of time with Teyla and Sage's children.
Lola hates Gray's guts, but feels extremely guilty for letting him be chow-food for Ilsa Vella.
(old picture of Lola... she has red hair now)
(the dog is Lucy)
Gray Lurraxol is sloppy and loves women. He is afraid of homosexuals, hence him giving Lola the cold shoulder. Gray used to be a vampire, got turned back into a human, and then got bitten by Ilsa Vella again. His main want in life is to be known as the player on the block and he loves sabotaging Ilsa Vella's plans of a new Widbode.
Gray is best friends with Don Lothario. During the Vamp Meet, Rafael ordered him to burn the place to the ground with everybody locked inside.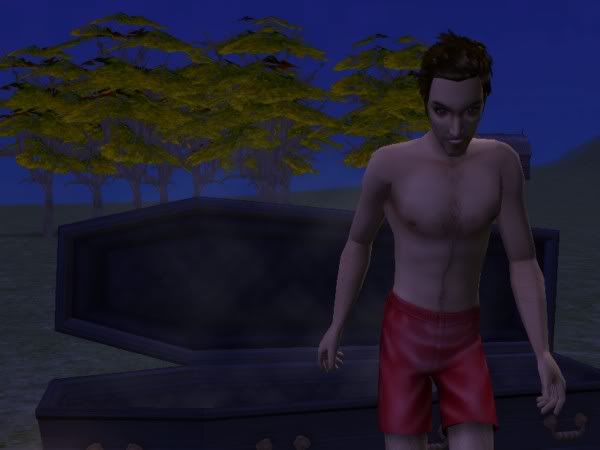 (Gray used to have long, manky hair.)
Darsideria was a cheerful person with a lot of energy. She loved Lola with all her heart. She was her soul mate. Darsideria died in the fire during Vamp Meet, causing Lola a lot of grief.