I've been playing Pleasantview on and off for a long time now, nothing serious, just dabbling, but I had some fun pictures to share.
Here's my trailer park, which houses . . . drum roll please . . . 2 adults, 8 teens, and 12 children. Yep, you read that right. Here are some of the kids, waiting for the morning bus: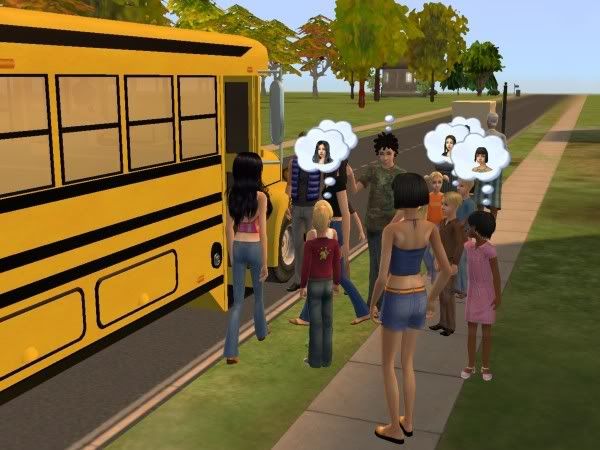 Amazing, no?
After school I thank the goddess for the playground. Oops, forgot about red shirted guy, Jason Menon, who lives there too, so I guess, technically, there are 3 adults.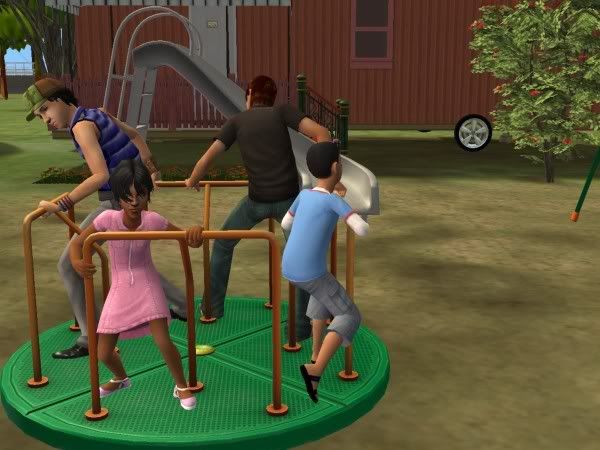 Here's one of the families of teens, on a birthday. This was before they moved to the trailer park. In this particular challenge I had one teen raise three sets of twins: children, toddlers, and infants, after Mom, the alleycat, moved out. Oldest sis and oldest set of twins are now enjoying a well deserved break in college, where she plans to marry Dustin Broke and the boys are hooked up (at least for now) with the Pleasant twins.
"Only" two sets of teenaged twins living together in the trailer park now.