Spin Manila will be raffling off 2 tickets for the FTIsland Showcase on March 6, 2010 at the PICC Plenary Hall!
Just click on the picture and answer the survey for a chance to win!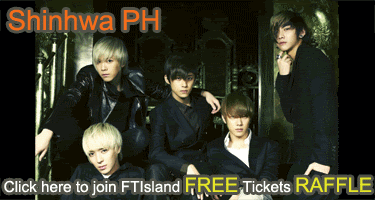 Guidelines for the raffle:
Responsibility of SpinManila to Fan Clubs:
1. SpinManila will raffle 2 tickets for the FTIsland Manila 2010 Showcase.
2. SpinManila will draw winners on March 3 and will inform Fan Club admins of winner and will email winners.
3. SpinManila will give a companion ticket for the each of the winners.
4. SpinManila will give the tickets to the winners on the day of the event at the ticket claiming booth at the PICC.