Welcome!
Welcome to Here For You! This board is dedicated to the pairing of Matthew Buchanan & Destiny Evans from One Life To Live! We also support the actor Eddie Alderson & the actress Shenell Edmonds who portrays these amazing characters!!!

If you have any questions or concerns don't hesitate to send an administrator or moderator a PM & have fun posting!

Your Staff!
Support Mastiny!
Photo Of The Moment!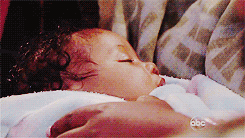 Quote Of The Moment!
Destiny: No way. Our baby is not going to grow up like I did. Itís gonna know who its parents are. I mean, its mom.

Matthew: You donít want it to know me?

Destiny: If thatís what you want. I mean, itís not like you had a choice about any of this.

Matthew: So ó s-so what? I-I can just walk away?

Destiny: Iím just saying, itís a lot to deal with. But I want you to know that Iím okay. Iím more than okay.

Matthew: Look, I donít know how I feel about this whole dad thing, okay? But I know how I still feel about you. That hasnít changed.
Twitter!
Affiliate With Us!
Our Affiliates!
Board Credits!
Board Buttons, Header & Affiliate Button Credited To: Alexandra @ The Vintage Butterfly Designs!

Sidebar: Dana
Coding Help: RCR

Active Stats
Total Cumulative Posts
0 ( % of total forum posts )
Posts per day
Joined
29-November 11
Last Activity:
Dec 17 2011, 09:53 AM
User's local time
Aug 31 2016, 07:46 PM

Communicate
Email
Click Here
AIM Name
No Information
ICQ Number
No Information
Yahoo Identity
No Information
MSN Identity
No Information
Personal Message
Click Here

Information
Home Page
No Information
Birthday
No Information
Location
No Information
Interests
No Information

Posting Details
Member Group
Admin
Member Title
No Information
Avatar
Signature