Dante
Powers/Weapons: Twin handguns Ebony & Ivory, supernatural powers and magical abilities, insane durability, Cerberus, Alastor, Quicksilver, Devil Trigger, regenerative healing factor (in DT), Sparda sword.
VS
Ichigo Kurosaki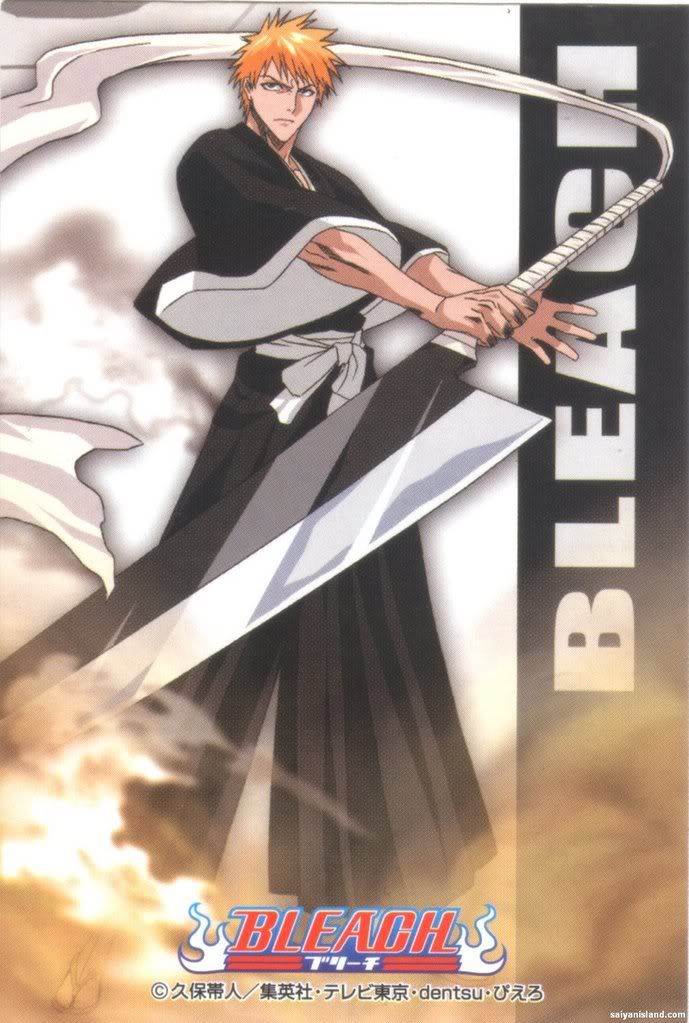 Powers/Weapons: Can leap several stories into the air, can shatter Lieutenant-level zanpakuto with his bare hands, has an incredible amount of spiritual energy (more then his body can contain, so it leaks out constantly), is skilled at using flash steps, if his life is in danger his inner Hollow will try to take over however with his Vizard training Ichigo has some limited control over it.
Abilities via Zangetsu:
Shikai
- The shikai form of Zangetsu resembles an oversized cleaver blade without a hilt guard. The sword is as tall as Ichigo is and has a black blade with a silver edge. The cloth on its hilt can be used to swing the weapon like a flail and toss it at opponents. Zangetsu's special ability (in either form) is the Getsuga Tenshou, which fires concentrated energy blasts from the tip of the blade in the shape of a crescent moon.
Tensa Zangetsu
- The bankai of Zangetsu is considered completely out of the ordinary for any zanpakuto. As explained by Byakuya Kuchiki, Ichigo's bankai is a compression of his power, rather than a vast expansion as other bankai are. This hugely compressed power enables Ichigo to move at speeds exceeding those of flash steps, and gives him matching agility and reflexes, allowing him to use his natural strength to its limits. With enough usage and acquired height, Ichigo can even appear as though he is flying.