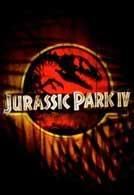 Well, as you know there is going to be a Jurassic Park 4!!! In June 2002, director Steven Spielberg told Starlog magazine that he planned to produce Jurassic Park IV, and director Joe Johnston, who helmed Jurassic Park III, would direct it. In November 2002, screenwriter William Monahan was hired to write, with the film's release slated for summer 2005. In July 2003, Monahan completed the first draft, with the story no longer set in the jungle. Actor Sam Neill said he was returning as Dr. Alan Grant, with filming expected to begin in 2004 in California and Hawaii. In September 2004, screenwriter John Sayles was re-writing the script, with the film re-slated for a winter 2005 release. His second draft focused on the new character Nick Harris, who returns to Isla Nublar, the location of the first film, and retrieves Dennis Nedry's can of DNA. He is captured by the Grendel corporation, which now owns InGen, and he is hired to train five genetically modified Deinonychus as mercenaries.
In October 2004, paleontologist Jack Horner said he would return as technical adviser for the fourth film as he had done for previous Jurassic Park films. By April 2005, special effects artist Stan Winston explained that the delay in production was due to repeated revisions of the film's script, none of which satisfied Spielberg. According to Winston, "He felt neither of [the drafts] balanced the science and adventure elements effectively. It's a tough compromise to reach, as too much science will make the movie too talky, but too much adventure will make it seem hollow."In February 2006, producer Frank Marshall said filming would begin in 2007 for a 2008 release. In March 2007, Sam Neill said he was not asked to reprise his role as Dr. Alan Grant, while Laura Dern was asked to return for the new film, which Universal still wanted to release by 2008. Director Joe Johnston was also reported not to be directing the film. Richard Attenborough has been contacted about reprising the role of John Hammond. The film was delayed to 2009, due to the 2007–2008 Writers Guild of America strike. John Williams will return to score the film. Laura Dern recently confirmed that JP4 was not just speculation, and that she would be returning. She also mentioned that Steven Spielberg was looking forward to getting it together.
CAST:
Well only some of the cast is known about, since there in pre-production.
Sam Neill- Dr. Alan Grant
Keira Knightley- ???? Havn't decided on her part yet. Will be in movie. Jeff Goldblum- Ian Malcolm
Richard Attenborough- John Hammond
Ariana Richards- Lex Murphy
Vince Vaughn- Nick Owen
Laura Dern (maybe)- Dr. Ellie Sattler
Joseph Mazzello (maybe)- Tim Murphy
Julianne Moore (maybe)- Dr. Sarah Harding
ALSO
There will be more info and i will let you know when i can.