LET THE SHOW BEGIN
Welcome to Fanfaction awards! The newest award forum for Fanfictions! On this forum you can nominate your favorite stories and vote for them! You can also submit new categories! and maybe next month that category will be used. We also have fun games and you can talk about your favorite stories and recommend them to the other members! Have fun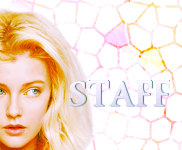 ADMIN
JENNN
- JENNIFER
SCOUTS
CENTAURI
- GABBY
CHALLENGE MODS
OF THE MONTH
Artist:
Eliza
Icon:
Miss S?!
Blend:
Randa
Signature:
Lostangel
Colorization:
Miss S?!
Author:
Eliza
Story:
Centauri
...
find more here
...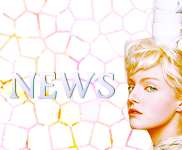 20-10-11
As you can see we have a new skin =D! Made by Jennn. You can also vote for the awardshow! So vote for your favorite stories, writers & designers!
30-09-11
We have a new member to that Joined the Awardsteam! Give Eliza A warm welcome =D we are glad to have her in our team!

Last 10 Posts [ In reverse order ]
osiris
Posted on Oct 14 2011, 12:03 PM
I personally think that the 2nd one looks a little better?

the red/pink/orange/coral(?) colour kind of stands out when juxtaposed with the smaller green font? I think they both bring out the other's colour. =]
MISS S?!
Posted on Oct 13 2011, 05:29 PM
I both love them but I love the second the most
Jennn
Posted on Oct 13 2011, 02:23 PM
I don't really like the font i used for fan fiction awards! but which one will be better??