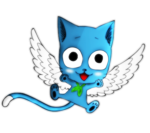 Bem vindos ao Fairy Tail Adventure. Está pronto para um novo mundo de Aventuras onde somente os magos lideram?!

Se quiser sobreviver seja forte!
Caso queira ser parceiro do fórum, poste na área de Parceiras o pedido e adicione o nosso button em seu site, fórum ou qualquer outro tipo de página.
Nosso Button!


Todo conteúdo do fórum pertence a Equipe FTA, não copie.

Skin editada por Spit e Hayato.

Este fórum é sustentado pelos esforços da Equipe fairy Tail Adventure e por todos seus jogadores, que mantém este fórum vivo.

Agradecimentos especiais a Yumih, Kitsu, Spit e ao Ozzy que idealizou e criou este fórum.

*Melhor visualizado com qualquer navegador tirando o Internet Explorer em resolução 1024X768

Recovering lost or forgotten passwords
Security is a big feature on this board, and to that end, all passwords are encrypted when you register.
This means that we cannot email your password to you as we hold no record of your 'uncrypted' password. You can however, apply to have your password reset.

To do this, click on the Lost Password link found on the log in page.

Further instruction is available from there.