[dohtml]
<center>
<div style="text-align: center; width: 250px; font-family: georgia; color: red; font-size: 22px; text-shadow: 1px 1px black; position:
relative;">
Declan Jericho Saunders
<br>
</div><br>
<div style="text-align: center; width: 250px; font-family: georgia; color: black; font-size: 12px; text-transform: uppercase;">
sixteen, colton haynes, junior, jocks , bullrose, march 2nd
</div>
<div style=width:250px;>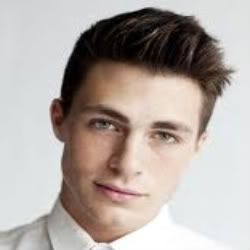 </div><br>
<div style="text-align: justify; width: 300px; height: 230; background-color: black; -moz-border-radius: 7px 7px 7px 7px; padding: 10px; overflow:auto;">


WHY, HELLO THERE. THANKS SO MUCH FOR JOINING US FOR THIS INTERVIEW TODAY. LET'S START WITH THE BASICS SHALL WE? WHAT'S YOUR FULL NAME, DATE OF BIRTH, AND OCCUPATION?<br>
My name is Declan Jericho Saunders, I was born on March second and I am currently working at Mcdonalds as a Cashier. <br><br>

LOVELY. SO, WHAT BRINGS YOU TO CATHWELL/BULLROSE? WERE YOU BORN HERE? TELL ME ABOUT YOUR FAMILY.<br>
My parents wanted me to stop getting in trouble when we lived in London, England. They thought I'd be less troublesome here and they were right, I only did bad stuff to leave London anyways and I'm pretty happy where I am now. My brother Travis is sad and won't stop mopping around, but I don't care at all. I've got no idea if my brother will come to the school I go to now but whatever. He'd be a Sophomore because he's fifteen and right now he's decided, that he'll get a job at some Garage or some what. But right now, I'm enjoying the fact that next year, I might get a house of my own. My dads pretty kind towards people, he doesn't let other people bash him and trust me, he could knock a couple of toothes if he wanted too. My mother is just..smart, to me she is. She knows a lot of shit that you wouldn't care about but she's kind as well.<br><br>

AND WHAT ABOUT YOUR FRIENDS? ARE YOU MORE OF A WALLFLOWER OR A SOCIAL BUTTERFLY TYPE? YOU KNOW, YOU'RE KINDA CUTE, TOO. ANY GIRL OR GUY WOULD BE LUCKY TO HAVE YOU. IS THERE ANYONE SPECIAL?<br>
My friends are amazing, I can trust them with anything and I'd fight along side them if needed. I'm mostly a Social Butterfly, I like to know things that others don't and I like to spread a lot of it as well. Nope, I'm a free agent, pretty sure no girl or guy can contain me.<br><br>

DO YOU HAVE ANY FAVORITE MEMORIES? LEAST FAVORITE MEMORIES? TELL ME ABOUT THEM.<br>
This is weird one..but Ok, my favorite memory would be my first kiss behind my school, we didn't peck or do it for two seconds, we almost..madeout once we got the feeling, she was pretty cute back when I was ten..now I just think she's the most ugliest girl I've ever met. My Least Favorite Memory would be throwing up on my two month boyfriend, that sucked big time and I really hated it, but he forgave me.<br><br>

AH. I SEE. SO, TELL ME, WHAT ARE YOUR FAVORITE THINGS TO DO?<br>
I like to play Football and if not, Basketball. Athletes get a lot of women, right? not sure for the guys though. My other favorite thing to do is use my Laptop, I love it and it's like my baby. Along with my Drums, Drums are just sexy, trust me on that.<br><Br>

DO YOU HAVE ANY QUIRKS OR BAD HABITS? HOW ABOUT SECRETS? DON'T BE SHY, WE WON'T TELL ANYONE.<br>
Bad Habits? urgh..Talking to myself is one, but I'm getting better at trying to stop doing that, it bugs me at times and I don't realize that I'm doing it at all. Now secrets..this is hard but my parent's don't know that I'm Bisexual, that's a secret to me and it's going to stay that way.<br><br>

THAT'S ALL WE HAVE FOR YOU TODAY, THANKS FOR YOUR TIME. ANY FINAL COMMENTS YOU'D LIKE ME TO PUT IN YOUR FILE?<br>
I can leave? sweet! and No, I've got nothing else to say.<br><br>

NOW THAT YOU'VE ANSWERED ALL YOUR LOVELY CHARACTER'S QUESTIONS, WE NEED YOU TO TELL US A LITTLE BIT ABOUT YOURSELF. SO WHO IS THE WRITER BEHIND THE CHARACTER?<br>
My name is Joey, I've RPed for five years, I live in the EST timezone and I have another character named Jorge Hemingworth.


</div></div></center></font>
</div>
</center>
[/dohtml]