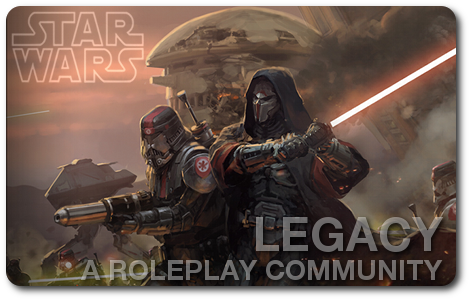 The Star Wars: Legacy lives on as the galaxy prepares for war once again. In the early days of 62 ABY, the Galactic Federation of Free Alliances has all but duplicated the influence and power of the Old Republic, spanning the entire galaxy and operating with the aid of a New Jedi Order. The peace they have brought to the galaxy has lasted for almost twenty years following the fall of Darth Caedus and his New Order, but the tides are turning and other powers are rising to challenge the authority of the new galactic power.
The Unknown Regions have been dominated by the Chiss Ascendancy for centuries, but while their hunger for colonial power has been slight over the years, they have begun to think differently. Faced with the threat of a new, and aggressive, Sith Order that has developed in isolation for millennia, the Chiss Ascendancy has had to set their eyes on new conquests to strengthen a war machine to repel the increasingly dangerous assaults by this new Sith force.
Meanwhile, the Hapes Consortium under their young and savage Queen Mother have broken their age-old isolationism and begun a campaign against an unlikely target: the Mandalorian clans. A culture of mercenaries and thugs, the Mandalorians are famed for their military prowess, but their good relationship with the Galactic Federation has prevented them from needing to grasp at power. The conquering Hapan military poses a serious threat to the Middle Rim if the Mandalorians fall.
The year is 62 ABY.