Braiden Stenson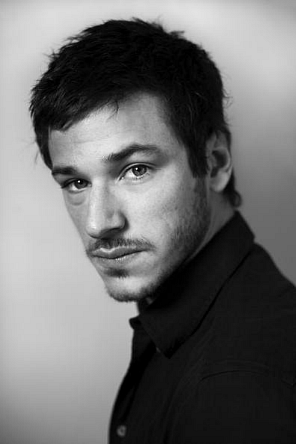 Twenty-Five | Citzen | Co-Owns the Tavern the Bloated Goat and Cook

the sketch.
stats.
Height: 6'1,
Weight: 171lbs
Build: Medium Build,
Eyes: Light Blue
Hair: Light Brown
Other:
Skills. Personality. Quirks.
QUOTE (Personality)

Being raised by an overprotective mother and older brothers who seemed to manipulate him when they thought it was funny, it is safe to say that Braiden turned out differently then the two before him. Being much younger then them didn't help his growing up either, because there would times when they wouldn't pay attention to him at all and there would be other times where they used Braiden because of his height and his willingness to please his brothers and be able to spend time with them. They would have Braiden steal because they thought it was funny, they would have him make a fool of someone else or at times they would have him sneak into buildings to follow someone and overhear on a private conversation. Braiden's mother was overprotective of her youngest that she was weary of letting him go off with his older brothers, but with their assurance he would come back alive she let him.

Ever sine he was little, however, Braiden has had trouble telling others no. Even with his brothers when he was younger, he was eager to please him so they could do something he wanted to do that he never told them no and he always did as he told. Even now that he's twenty five and his oldest brother thirty-four, when Jarrett asks Braiden to do something for the tavern, Braiden can't tell him no. Besides his father had always told him that the tavern is in his blood and that might have something to do with it too. It is something that his brother takes advantage of and Braiden knows of it, but he lets it happen anyways. One would call him a pushover, but Braiden would just call himself loyal to family. Jarrett is the only family he has left and Braiden would rather not lose him over something idiotic like a feud.

Stubbornness is something he required from everyone in his family and like those before him, Braiden his stubborn in his ways. He may not be as stubborn as those before him, but the streak does run through him whether it is big or not. He likes getting things done, even if they seem pointless and ridiculous. He likes to see things done, one way or another, and he isn't a fan of leaving things for later.

Braiden is more of a listener then a talker. His true opinions are in his head and sometimes when the come out of his mouth they aren't good. When he listening to you, sometimes you can't tell what he thinking and that might drive others crazy. His brother --


[quote=Braiden Age 22]
His father was old and his father was dying.
Braiden sat beside his bed
PB claim:
Gaspard Ulliel
Player name:
Milla
Contact info:
PM. I have aim and msn on request :)