Cinderella Charming
Queen
Status: Taken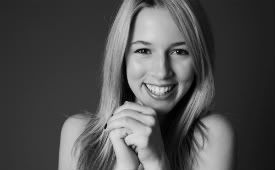 Face Claim: Alona Tal
Kingdom: Silvermoor
Age: 29
Notes: Queen of Richard Charming, Cinderella is a famous woman known far and wide for her naturally seductive beauty which landed her one of the most powerful and sought-after men in the lands. She loves and trusts him with a naiveté that causes her people despair. She will not hear an ill word of him. His word is the absolute truth, his detractors are nothing more than traitors.
Richard Charming
King
Status: Taken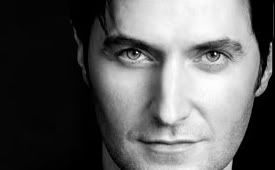 Face Claim: Richard Armitage
Kingdom: Silvermoor
Age: 33
Notes: Ensnared by the woman who became his wife, the Prince is a man of a double life. To his wife he presents the visage of a man who is kind and loving, bringing her tales of devious workers and attempts to usurp him. In public he is known as a slave driver, owning many of the industries and working the men to the bone to create whatever he feels will drive up his own economic standing in Faymoor.
Snow White
Exile
Status: Taken
Face Claim: Emma Stone
Kingdom: None
Age: 24
Notes: A notorious polygamist, decidedly exiled both officially and self-imposed after her story was spread far and wide. Under a false alias and without a place to call home, she wanders from town to town trying to stay afloat and clear her name of her supposed actions.
Philip Charming
King
Status: Taken
Face Claim: Richard Armitage/ Hugh Jackman
Kingdom: Springbarrow
Age: 33
Notes: The noble prince who saved Aurora from her curse, however at expense. Incurring the witch's wrath, his time with her was cut short when he was abducted. Locked away within her castle, she inflicts psychological torture on him, intending to break and rebuild him in a way that she would see as fitting.
Aurora Charming
Princess
Status: Taken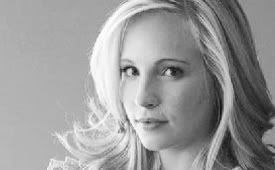 Face Claim: Candice Accalo
Kingdom: Springbarrow
Age: 24
Notes: Cursed by a malicious witch at birth, she was protected as much as possible to prevent her evil future. Despite best efforts, however, she fell subject to the dark magic and slumbered in an arcane trance for years. When Phillip saved her, they married and enjoyed many happy years together. However his recent disappearance has left her troubled, and with a kingdom to manage alone.
??? ???
Princess
Status: Available
Face Claim: Megan Fox
Kingdom: Mallowbeech
Age: 37
Notes: Regarded almost universally as the most uptight and unfriendly woman alive, she is hypersensitive to anything that she deems as less than perfection. Even the presence of a single pea beneath her mattress is enough to distress her. With her severe levels of obsessive compulsion, she sees the rest of the world as being unstable and in need of her touch to rectify the people.
Pocahontas
Rebel
Status: Taken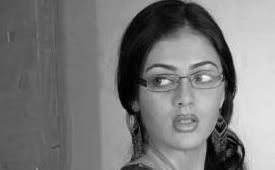 Face Claim: Parvati Melton
Kingdom: Rebel
Age: 20
Notes: An immigrant from a foreign country, convict and wanted woman, her escape forced Mallowbeech to hire mercenaries to capture and arrest her. Living rough, she has adapted herself to fighting for her own causes with guerilla warfare and her own group of followers of similar beliefs and backgrounds. Armed with a fiery disposition, she is dedicated to setting right the inequality exhibited between the rich and the poor.
Odette DuBois
Princess
Status: Taken
Face Claim: Taylor Momsen
Kingdom: Westmarsh
Age: 24
Notes: Captured by a dark wizard as revenge upon her father, she was carted away to Swan Lake and cursed to the form of a swan unless gracing the lake upon the reflection of the moon. Her captor sought her for marriage, wishing to rule her inherited lands, however between her recent experiences, and past interactions with suitors, she's found herself lacking in interest for men at the moment.
Isabell "Belle" Olivia Faden
Queen
Status: Taken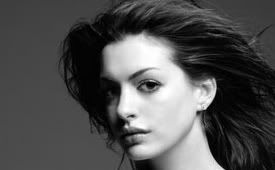 Face Claim: Anne Hathaway
Kingdom: Westmarsh/ Witchmead
Age: 35
Notes: Found wandering the dark forest and seeking sanctuary within the walls of the decrepit castle in the centre, Belle was taken as a prisoner by the Beast. Attempting to break the spell which held him to his form, the Beast sought Belle's affection. He was not prepared for her wily ways, and with her ample time in the library, she was soon capable of using the Beast as a template for her brood.
Amadeus Black
Herald
Status: Taken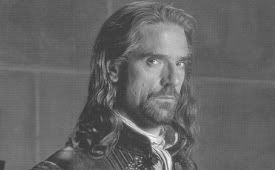 Face Claim: Jeremy Irons
Kingdom: Westmarsh/Witchmead
Age: 29
Notes: The Herald of Belle's packs of ravenous beasts, his presence is a terrifying one within any county or town, well known for spreading death far and wide. He is tasked with addressing the people with warnings that if they do not submit to the coming rule, their homes shall not stand the night as the beasts stalk streets and snap from the shadows. He rues to this day his love for Belle, she has destroyed his humanity more than any curse.
Alice Violet Liddle
Psycho
Status: Taken
Face Claim: Kerli
Kingdom: The Borders of Springbarrow
Age: 31
Notes: Once a rebellious child with wild imaginings and lucid dreams, Alice was unruly as a teenager and had a habit of disappearing for days at a time, fuelling her fantasies with unlabelled drinks and cocktails of drugs. Now an adult, she has not outgrown her childhood attitudes and wanders the lands in a constant haze, seeing and feeling 'Wonderland' and all the 'strange' events within. She is the bane of Springbarrow, luring young and old to join her in her deviant activities.
James Hook
Admiral
Status: Taken
Face Claim: Jason Isaacs
Kingdom: Silvermoor
Age: 42
Notes: A staunch supporter of His Majesty King Richard, Admiral Hook has made it his personal calling to search the seas for all those that would seek to usurp the power of the King through trade abroad. Called a pirate by those who despise his fanatical belief in the King, he has an intense hatred for his arch nemesis, the eternally youthful and true pirate, Peter Pan.
Peter Pan
Lost Boy
Status: Taken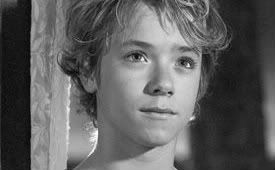 Face Claim: Jeremy Sumpter
Kingdom: Silvermoor
Age: Unknown
Notes: Eternally youthful, Peter Pan is the arch nemesis of Admiral Hook. He despises everything the King stands for, though no one is exactly clear why. It may have something to do with his distant cousin parading around as Robin Hood, but only Peter knows the truth. He garnered the personal hatred of the Admiral by chopping off his hand in the midst of a battle and feeding to the infamous crocodile.