Welcome
Welcome to By Your Side! A forum dedicated to Chad Dimera and Abigail Deveraux from Days Of Our Lives. This is the place to discuss everything Chad and Abigail as well as Casey Deidrick and Kate Mansi!
Important Links
Staff
Support
Write Letters To:

Casey Deidrick // Kate Mansi
c/o NBC Burbank Studio
3000 W. Alameda Avenue
Burbank, CA. 91523
Scene Of The Moment
Pic Of The Moment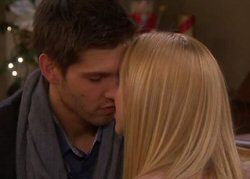 Twitter
Video Of The Moment
Affiliates
choose a link from the menu
below to visit our afilliates!




---

Special Credit
*Beautiful banner created by Ashley @ the Damon/Elena board!*
CREDITS




The following errors were found:

The board administrator requires all members to log in


You must already have registered for an account before you can log in.
If you do not have an account, you may register by clicking the 'register' link near the top of the screen

I've forgotten my password! Click here!