Tabitha Keane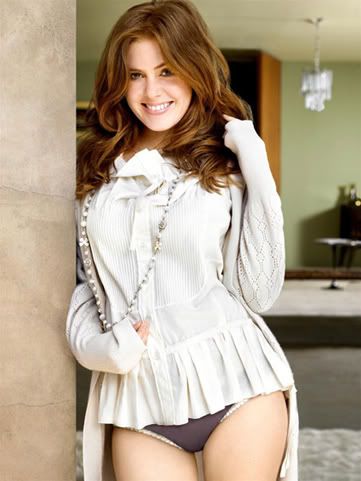 Age:
32
Caste:
Hearth Witch
Race:
Chaillotan and Shaladoran
Birth Territory:
Chaillot
Home Territory:
the Blood Seas
Birthright Jewel:
Summer Sky
(37)
Jewel of rank:
Green
(85)
Craft Strengths:
Though it has been argued that it's simply not right, Tabitha has the ability to make a ship deck
gleam
. She takes pride in the ability, and continues to improve her work. That said, it is easy to say that she is a very skilled witch when it comes to Hearth Craft. She happens to be not only good at the cleaning aspects, but her cooking, even as limited as it can be on the water, is quite wonderful and she can sew effectively and practically. She makes good protective shields, has learned to use her Dark Jewel to protect cargo and passengers on ships, but sometimes forgets to put herself inside the shields.
Craft Weaknesses:
Tabbi's wtichfire (for lack of better word) stinks. She never mastered that part of basic craft, and the stuff just leaps wherever it pleases, sparks, and snuffs out much to easily. Also, she can't heal to save her own life—she can only pack on gauze and wrap it tight; everything else is up to a qualified Healer. Tabitha has a weak spot for kids, though they seem to want nothing to do with her and she never mastered the ability of working with them.
Description
Physical Description:
Tabitha Keane is a simply attractive woman. Everything about her has softened as she gets older, her once poignant and sharp features tamed. Her round face is formed of a soft jaw line, broad rounded chin, and gentle cheekbones. Tabbi's straight nose is cute and round on her youthful face, placed above her wide, thin-lipped mouth and below her deep coffee brown eyes. Her eyes catch the light and are streaked with veins of chocolate and amber, rimmed with dark lashes and beneath thin, arching brows. They are sharp, intelligent, not hiding behind a front of ignorance or false façades. Tabbi's eyes would seem larger on her face if not for the size of her smile, which eclipses the beauty of her eyes. Tabitha's laugh lines come out when she even grins, her skin roughened by the months on the water. Her dark features give her plainness an air of beauty. She doesn't have much need for wearing makeup, her dark, curly lashes giving her eyes enough of a pop for her, but when the occasion calls or the whim hits her, Tabitha is glad to wear it. Adding just a bit of charcoal and curling her lashes, she might give her lids a hint of green, gold, brown, or nude, but refrains from much else.
The saying about redheads holds true for Tabitha, and her locks fall in fiery waves and loose curls the color of the evening sun on a wall of bricks. Though her natural color is a deep auburn-brown in the winter seasons, the time Tabbi spends outside has bleached her hair to a bright strawberry with deeper copper lowlights. The humidity on the waters gives her hair more volume than it does at shore. She has been letting it grow since her rebellious days, when she had cut it off to appear more like a boy on the ships, and it has reached the middle of her back. Tabitha tends to wear it to one side tied with some strips of leather and fabric or in a thick braid, but she loves to wear it down to let the wind whip it in her face and around her neck and shoulders, the sting like an old familiar friend. It is easily her trademark feature, standing out in the crowds of people.
At 5'3" Tabbi is not wanting for shape. Evenly proportioned, the longest feature on her is her legs, shapely and elegant despite her height. Wide shoulders curve into a thin waist before her shape curves out again into wide-set hips. While has a very feminine shape, she keeps her muscles toned through swimming, working on deck, and odd jobs she takes when she's on land. She's a bit too chesty for her own liking, but other than hacking the annoying things off there's nothing Tabbi can do with it, so she just makes do by wearing vests and jackets. She has a love-hate relationship with her butt, too, since she likes to wear form-fitting pants. Every inch of her is covered in freckles, both natural and a result of her hours in the harsh light. Her skin was never pale, but it has toughened under the stress of the sun and now possesses a light golden natural tan. Tabitha dresses like most of the men upon the ships she rides—durable cotton shirts, vests and waistcoats, coats, thick leather belts, trousers, and (of course) her boots. She likes to boast that it will be a warm day in Hell when she's caught wearing a skirt, but secretly likes the idea of the fabric flowing loosely around her legs. Tabbi walks with pride, on land or on ship, as if what she's walking on should be grateful to have her boot traversing it—and it should. Proud to the point of breaking, it shows in the way she carries herself: shoulders back; fists on hips; heavy, heel-first steps; a sauntering stride. Wearing her Jewels with pride, Tabitha has each set in individual pieces. Her Summer Sky Jewel is set in a
gold necklace with a swallow above it
and her Green Jewel is placed in
an intricate gold setting
. When she wears them, she keeps them tightly secured with Craft so as not to lose them at sea.
Personality:
Tabitha is a walking ball of spitfire—it doesn't take much to set her off, and she is the type of person who speaks and acts before asking questions and assessing the situation. Her temper is easily flipped and she is not afraid to let it be, nor does she really take much measure against it. The townsfolk always told her she inherited her red hair and her temper from her Black Widow mother. She's persistent, more so than is probably healthy, and pursues her life goals to spite her father and brother. With fire and determination, she has thrown herself at everything in life with the intention of coming out on top. Sure, most of the time she winds up booted off some man's boat and wandering the shore until she makes her way onto another, but she's always pulled herself up by her bootstraps. Even in her natural Caste as a Hearth Witch, she is volatile—men have grown smart or learned the hard way to keep their cabins and quarters tidy, and that swabbing the deck is a ritual that has to be done specifically or started over from the beginning. More than once her clean streak has gotten her a place of work on a ship, and in the same way has gotten her left on the shore. She disregards her treatment, knowing that she's just as good, if not better than ninety percent of the men she's work with. It is often Tabitha's iron will and shear boldness that gets her work, as she rarely takes "no" for an answer. Because of that, she has worked a variety of odd jobs aboard ships and has seen a bit of every part of the sailor's life. To her, the rumor that women are bad luck aboard a ship is just that—a bad rumor. Tabitha's tongue has a very sharp edge, and she is not afraid to wield it as she would any good blade.
Though it may come as a surprise to the men around her, Tabitha has a very gentle side to compliment her fiery nature. She doesn't bring it out much, but every once in a while she feels a bit downtrodden with her life turning as it has and will go through spells of being sad and weepy, but these usually don't last very long before her stubbornness kicks back in. Tabbi loves to joke and have fun, her smile being of her most beautiful traits. Her good moods come more often than one might think, and she can be quite pleasant and friendly when she's happy. Those feelings get turned toward witches more often than men, though, and she takes comfort in the company of women.
Likes:
* The wind in her hair
* Cleanliness
* Being out on the water
* Swimming
* Peace and quiet
* When people listen to her
* Her boots
* Being right
Dislikes:
* Waking up to find yourself on a sandy beach when you fell asleep on a ship
* Rude, abandoning jerks for a father and brother
* Most men
* Rats
* Getting ignored
* Adjusting to land legs again
History
When Samantha Keane-Joyce discovered that she was pregnant for a second time, the Purple Dusk Jeweled Black Widow and her Opal Prince husband had high hopes for their new baby. Michael, the only male to carry the Joyce name from his parents, had expected the child to be another Prince, or the first born Queen in four generations. Their first child, a young Summer Sky Prince, already showed great prospects as continuing his father's business fishing on the Blood Seas and the prospects of wearing a Dark Jewel. It would be an understatement to say that Michael was disappointed when his wife bore a mere witch. Samantha, on the other hand, couldn't have been happier; she knew from the day that she held the little red-haired, dark-eyed child that she would be just like her mother. Never having been a woman to be quelled by her husband, Samantha gave the little daughter the name of Tabitha in honor of her own grandmother.
Shaladoran by birth, Samantha had moved to Chaillot soon after she'd met and married Michael, to the place where he himself had lived, grown up, and now worked as a fisherman. Raising both of their children on the rocky shore, Jaremy seven years ahead of his sister, the family lived a comfortable life. "Tabbi," as her mother called her, learned to walk amongst the rock pools and logs that had washed up along the golden beaches. Even as a little girl she had showed her strong will, throwing herself headfirst into life—she learned to swim at a very early age, how to help her mother tidy the house and cook meals. Not long before the time came when Tabitha would perform her Birthright Ceremony, her full caste came out as a Hearth Witch.
Pleased beyond measure, Samantha wholeheartedly loved the little girl for who she was—her son could grow to carry on his father's prided family line, but this little one would be free to her own desires. Michael's disappointment had only grown as his daughter aged, feeling the sting that she wouldn't even mature into a Black Widow. He resisted when Samantha tried to take Tabitha to the Altar for several months before the mother finally sneaked her daughter away from home. When she saw Tabbi away from the Altar room with a Summer Sky Jewel and returned to their seaside cabin, it was a slap in Michael's face that his Hearth Witch daughter would have a Birthright equal to his own. His resentment grew and he tried to pass it down to his son, but Jaremy liked the fiery little girl seven years his minor. Old enough now to have been working on the ships for several years, he found a solace in her youth. He played with his sister in the afternoons that he wasn't on the ship, taught her how to skip rocks and to fish off the docks, and took her out into the shallow waves to swim.
Tabitha lived a life on the knife edge between happiness and sadness—always pleasing her mother as she learned her Basic and Hearth Crafts, but perpetually a disappointment to her father. Jaremy rode the line with her, balancing his affection with his sister and pleasing their father at the same time. When Tabbi was just over ten, she began to ask her brother, now seventeen, when he would perform his Offering Ceremony. Jaremy laughed and shrugged off her comments as mere curiosity, but as his peers and friends started getting theirs he began to feel the pinch of curiosity and jealousy. When his father finally prodded him to "get it over with," Jaremy caved. He would only walk away with the Purple Dusk.
Mortified that his son wouldn't go on to strengthen his line, Michael was furious. He packed Jaremy up and sent him out on the first fleet ship leaving the little Chaillotan beach. Tormenting his wife and daughter daily with his anger, he finally turned his accusations on his Black Widow spouse. Being only Purple Dusk herself, it was naturally her fault his son had fallen short in power. He, too, would soon jump onboard a ship to fish out in the deep sea, leaving what was left of his family behind to fend for themselves.
But Samantha could care for them better than he'd expected. Rolling up her sleeves, she took up making spells for the local Hearth Witches and Healers, wove webs for the sailors who passed through and for the fishing rigs. Taking up work onboard several fishing operations, she began work mending nets. Tabitha tagged along, learning her Caste's trade from the Hearth Witches her mother helped, and becoming acquainted with the sea as she worked alongside her mother. Her longing for the water took new life, and swimming could no longer quell her soul's longing to feel the rock of the ship beneath her feet, the salty wind in her ears, the spray of the waves on her neck and shoulders. Working below deck while the men of the ships fished, Tabitha began working as a maid when she was thirteen. Cleaning the cabins and quarters and organizing the supplies for those ships that had them, she fit into her born Caste as naturally as two adjacent pieces of a puzzle. Helping Samantha mend the nets while the men rested and sorting and cleaning the fish, Tabitha was at home.
Fate would have it, though, that Michael and Jaremy would return when Tabitha was 16. Having found his estranged son at sea, who was on his way to becoming a man of Chaillot's fleet, Michael had convinced his son to return with his father. Tabitha, now a blooming young beauty, could have cared less to see Michael, but was overjoyed to see Jaremy and upon his arrival ran to greet him. Something had changed, though. Grimacing and avoiding her touch, her twenty-three-year-old brother passed her by without a word. Samantha put her arms around her distraught daughter, glaring at her husband, before turning away from the both of them. That night, as her returned husband and son slept, she wove a tangled web. She saw an older Tabitha standing at the rail of a ship's bow smiling into the golden horizon, the wind sweeping through her hair and against the golden chain around her neck. As she tried to focus on the Jewel, however, the vision ended and Samantha was back in her work room. Not knowing what to do about her vision, what path would make it come true, she hastily wove a spell that would make the Princes sleep heavy while she and Tabitha packed their bags and left.
Seeking their neighbor for shelter, Samantha and Tabitha found refuge with George and Whitney Carper. They would keep them safe as long as the woman and daughter needed it. In the following weeks, Samantha announced her divorce to Michael, changing her and Tabitha's names back to her own maiden name. No longer the Joyce women, they were now Samantha and Tabitha Keane. Wrested away from her home so suddenly, Tabbi was moved away from the quiet country and into a thriving port city many miles down the road. Both Tabitha and Samantha worked for their keep, aboard ships and in the local businesses. Samantha found herself becoming a popular Black Widow with her potions and webs, and the Keane women lived well.
Tabitha had come into her own now. Jaded by her brother's betrayal and her father's eternal displeasure, she lived up to her mother's reputation before her. With enough spitfire and brim to rival Samantha's, the young men in the city learned that the pretty-faced, fire-haired Hearth Witch wasn't easily won over. A young man by the name of Sean Dormer, however, rose up to that challenge of capturing Tabitha Keane. As she walked home up the large hill from the market, arms laden with fish, bread, and a few books she'd purchased for her leisure, the young Prince stepped down from his father's carpenter shop and offered to help her.
"I don't need your help," Tabitha quickly snapped, readjusting her load to turn it away from his outstretched hand. As she shifted her items, however, one of the books fell from the basket and flipped down the hill a short distance. Turning around in horror, she glanced between him and the book and waited.
Sean smiled and stepped back onto the doorstep.
"I'm a man to honor a Lady's wishes,"
he said as he waved politely before receding into the shop and closing the door.
Tabitha was aghast. Picking up the book herself and storming up to her home, she raged to her mother. Samantha chuckled, knowing that it was only the beginning of a rivalry that would last a year. Each day, Tabitha would make a point to pass in front of Prince Dormer's carpenter shop, hauling her groceries and items up the tall hill to where she lived. For four months she persisted, but never saw the young Prince. Sighing in defeat, she resigned and began taking the regular path home again.
She was scrubbing the deck of the ship she worked on when he finally ran into her again, almost two weeks after she had conceded her defeat. Sauntering onto the ship in the evening as she scoured the deck, he trailed through the drying wood behind her as he carried a load of lumber onboard. Whirling around on him, Tabitha hurled the nastiest things she had to say at him, and the bewildered Prince staggered to console the livid witch. When he realized he'd crossed her hard work, he quickly put the wood away and assumed helping her start over again scrubbing the deck.
Figuring that at least he was smart enough to figure out what was wrong, Tabitha put her anger away and worked beside him to clean the ship, bow to stern. When the work was done the sun had long set, Tabitha blushed and grudgingly thanked him, picking up the water bucket and swabs and disappearing below deck to put them away. When she came back up, he had gone. She took her normal route home, avoiding the street with the carpenter's shop. But the next evening, while she waited for the ship to come in to be cleaned, he stepped up beside her to wait also. She glared at him, but said nothing. After the ship had come into port and the men had all filed off with its load of fish, she hurried onboard to clean the cabins and to scrub down the deck. The Prince followed her onto the rig, disappeared down to the cargo beneath. Confused, Tabitha went about her own business cleaning the ship's rooms, tidying the supplies and making sure the shelves and cold box were stocked with the men's food for the next day. But when she came up to the deck to clean it, she found Sean, repairing a bit of the railing.
"Are you going to be in my way long?" she asked quietly. He only smiled and went about his work at the back of the ship. Tabitha frowned. "You had better be finished with that by the time I get back there," she shouted over her shoulder. He was finished, however, before she got a quarter way down, had tidied his mess and joined her. They worked like that for weeks—he repairing the ship bit by bit and she cleaning it—before he started coming just to help her. She let him move the large crates, reach the high corners, and carry the water bucket up onto the deck and back down again after they'd cleaned. He was just as quiet as her, but also just as patient. When she finally decided that he was okay to talk to, he became her only male friend in the port city—and she liked him. Samantha would ask her questions each evening—what did he look like? Did he have nice teeth? What did he sound like? Tabitha was a little annoyed at first, but opened up to her mother about Sean. He had descended to the Opal from his Rose, had the characteristic dirty blonde hair of the Chaillotan with a pair of gorgeous gray eyes to match, and had a voice that was a smooth as the waves that lapped against the hulls of the ships.
When her eighteenth birthday came and went, Samantha inquired if her daughter was ready make her Offering. Still remembering how her brother had only descended one Jewel Darker, Tabbi passed but decided it would be smart to perform her Virgin Night. Samantha agreed—with the Summer Sky, she had the possibility of wearing a Jewel as Dark as the Green, and neither of them wanted her to be lost to her chances of coming into her mature strength. Samantha called in a favor from a good Warlord she'd known since moving to the port city, and Tabitha was safe from the threat of losing her Summer Sky. When she returned to work aboard the new ship she'd been employed to clean, Sean came with her. He inquired about her absence and because she couldn't think of a way to sugarcoat them to her friend, Tabbi told him. The Prince frowned, helped her in near silence for the rest of the evening.
Confused, Tabbi let him be silent for a day or two, sulking about Darkness only knew what, before barking at him. "What the Hell is your problem??"
"You,"
he snarled back. She sat back on her heels, looking over at him where he scrubbed furiously. That wasn't what she'd expected to hear, so she sat astounded for a moment before her temper flared.
"Me??"
she hissed, throwing her rag aside and getting to her feet. "Excuse me for not knowing what I did, but I'd certainly like to know." She glared at him as he got up also, glaring back. She'd never seen anyone but her family angry, and it was strange, him look her right into her brown eyes with the intensity of his emotions.
"You,"
he said again before leaving the ship. Tabitha watched him, confused and pissed and not knowing what to do with herself; she had hoped that he'd started to like her by now, but this was just ridiculous. Finishing up her work on the ship and grabbing the net that needed mending, she barreled off the ship and to the street with the carpenter's shop. Heaving the tangle of nets onto the ground next to the door, she gave the door a furious knock and jumped back when he answered the door with a snarl.
"Will you please just tell me what the problem is?" she pleaded, letting her anger subside for a moment.
He watched her for a minute before opening the door and stepping onto the threshold.
"No."
She fumed. "Why not??"
"Are you really that oblivious??"
"And what if I am??"
"Then you don't really need to know, do you?"
He began to step back and close the door but she propelled herself forward, shoving her hand against it to keep it open.
"You know what?" she snarled as she stepped up onto the threshold. "I had started to think that you might be work dating, but you've really corrected that dumb idea, Sean." He winced and she smiled triumphantly. "See. I'm not so oblivious, now am I?" She was giving him a broad, smug smile when he did it. Right then, he just kissed her. It would take her weeks to come out of the high of that, and she didn't remember much of her walk home. Just that persistent little flutter between her heart and her throat as they said something and she left, went home to drift through the house like a ghost to her bed and falling asleep. It was dumb, silly—but she liked the feeling. Life got packed with the silliness, as Sean and she became an item. When the ship left port to sail to new places, Tabbi found new work in an inn, and the months breezed by. It wasn't long, though, that she felt something pulling at her, had her mind lingering all day. She knew this feeling, and quickly told Sean and her mother that she was ready to make her Offering. At 19, she descended to the Green. Clutching her Jewel in excitement, Tabitha was glad she'd waited. Samantha and Sean greeted her proudly.
Again, though, fate would have it's own plans for Tabitha. Soon after Sean had become her lover, the two were taking a walk down by the walks when they spotted a ship of Chaillot's fleet. The ship docked and came in search of the city's carpenter. Apparently, their own had died at sea, and they needed to refill the position and a few others. Sean leaped at the opportunity—his father would never leave the port city and was eager at the opportunity to sail. He begged Tabitha to come with him, work aboard the fleet's ship. She and the officer both hesitated, but when she finally agreed that she could be of good help keeping things clean and cooking, the deal was sealed. Tabbi bid her mother farewell, who was proud to see her daughter live up to her vision, and the couple set to the sea. They hadn't been aboard and out on the water for three hours when it happened—up from beneath the deck came Jaremy. He knew her at once and was livid, demanded to know why they had let a woman, and of all of them her, onto the ship. The officer argued her usefulness, however, and she was allowed to stay. Sure to steer clear of her brother, Tabbi quickly got used to her sea legs. It felt so natural, and she swore she'd never want to return to land.
They sailed around the coasts of Chaillot, stopping in to pick up supplies here and there before moving on again. Tabitha never really understood why they just travelled in circles, but she did her work tidying the cargo they loaded and helping the cook and the men who scrubbed the ship clean. Holding back her peeve of the top deck, she got along with the men on the ship well. Sean worked hard, repairing little leaks here and there, replacing this and that when he was needed. The two didn't spend much time together, but they had enough and stayed happy.
But after sailing with the ship for a year, the tension between Tabitha and Jaremy had grown. She never asked him where Michael was, didn't care where he'd gone or what had become of him, really. She did, though, try to fix whatever had gone wrong between them. Jaremy ignored her with an iron determination, though, as Tabitha wasn't the only one to inherit that trait from their parents. He hated her for something she couldn't figure out—and for descending to the Green. He resented her greatly for becoming so much stronger than he, and when he spoke to her was bitter and terse.
Strapping some steel to her backbone, Tabitha told herself that things would just be so and that she would live with it. And she did, until the storm came. She was nigh twenty-two when it snuck up on them, the fast winds carrying it in from the vast Seas with a fury she'd never seen in her life. Every able hand was active, trying to hold the ship together and each other inside the railing. The storm raged on, the deluge never relenting. Tabitha made her way onto the deck and threw up a Green shield to keep the men from falling overboard and held on for her own life. Her efforts, however, would not be reciprocated. As soon as one of the men spotted her, they cried out, demanding that they pitch her overboard. Appalled, Tabitha nearly dropped her Green shields in spite, but both Sean and her brother were on deck. Another and another man piped up, and soon the whole ship was resounding in agreement that she was the source of the storm, that the Daughter was displeased. Tabitha was horrified and quickly threw up a Green shield around herself. There was nothing they could do to touch her, and she rode the storm out with both her shields still up when it calmed. When she was sure that all was safe, she fainted from the strain.
She awoke to the sunshine peeking orange through her eyelids, and her eyes fluttered open to look into the vaulting blue skies, a pair of seagulls wheeling above her. Quickly sitting up, Tabitha looked around…at the beach. Frantically sitting up, she scanned the view—no ship out in the waters in front of her, so she ran around the cliff face jutting out onto the beach. There! The fleet ship was in view, but moving away from her. She could see at the stern her brother and Sean and waved her arms to them. Had she fallen overboard? What if they didn't realize she wasn't on the ship?! Crying out and reaching out with her Summer Sky since her Greet was drained, she hit an Opal wall. Sean turned to look at her before Jaremy put his hand on his shoulder. The two men turned away and the ship slowly sailed out into the Sea. Sinking down onto the sand, Tabitha watched it drift away until she could no longer see it.
Tabitha cried for a while before her anger welled up beneath the initial sadness. They wanted to abandon her?? That was just fine. Picking herself up and brushing the sand off of herself furiously before storming around the bend. She would show them—
all
of them—that she was not some
woman
that they could leave on a beach. No, Tabitha Keane was going to be so much better than them. Her life became defined by her father's rejection, her brother's, and now Sean's. She walked until she came to a cottage where she got directions to the closest villages and ports. Working her way from city to city, Tabitha realized that she wouldn't get work on a ship as a woman—or so blatantly so. Her long red hair reached the middle of her back, but she hacked it off above her ears. She didn't miss the hair for a minute, and tossed it into the trash. One way or another, she made her way aboard a trading ship, and worked with the Swabbies and the Cook, and eventually would work with the ship's surgeon, an old man who had apparently trained under Healers in his youth. Just because she was a woman meant nothing, and she worked just as hard as the men, her anger fueling her drive.
When she was left on another shoreline several years later for getting too annoying, she was unfazed—she'd been through this before. Rolling up her sleeves, this time she found work at the local fishery, sorting and skinning fish and mending nets as she had all those years ago with her mother. Tabitha was finally able to leave the reeking town behind, once again aboard a ship. This one had a catch, however—she could live and work onboard with them, but would have to play as the Quartermaster's lover. At first the idea repulsed Tabitha, but the idea of staying behind in that dreadful village was even worse, and she didn't have any other options. She took the job, assure by the fact that this ship housed a Healer, the surgeon's wife. Certain she wasn't going to have the boar of a Quartermaster's child, she did her job well enough. In return, the man taught her his own trade—keeping the men on the ship under control and speaking for them, working with the Captain and navigator to keep the ship on coarse, and to delegate food and rations. She also got to work with the boatswain, a young man about her age who had taken a liking to the spitting red-headed witch. When her Quartermaster died in a bar fight wile docked, however, her duties were once again unneeded and she was left again. She had started to see a pattern here, and at 28, was tired of getting left behind while the boys got to go have all the fun.
She settled, however, to stay in that city for a while. But "a while" would turn into a year, and another as she worked for the taverns and fishermen. Nobody would take her to sea, all of them chauvinistic pigs who believed the stupid myth about women on ships. She celebrated her thirty-second birthday alone in the dank Port Noir, staring out into the sea and begging the Darkness to give her another chance, to at least get her onto something that could get her back home to her mother. She hadn't seen Samantha in over a decade now, and she suddenly missed her mother. At the lowest she'd ever been, Tabitha wandered down to the docks and gazed out at the ships. They all looked beautiful to her, even the scrawny ones; but two of them grabbed her attention. The ships were gorgeous, and she instantly wanted to find a way aboard one of them. Stopping a man and inquiring about the vessel, he informed her that it had no crew, but one could apply with the captain in Port Noir. Tabitha's hopes rose and she tracked down a man who knew directions to the place. Returning to her cramped apartment, she packed what little she had—if she didn't get
something
on this ship, she was going to hike her butt over land to anywhere but there.
((Sorry for the length, Admins/Mods!! lol))
Family:
* Samantha Keane (mother,
Tiger Eye
-
Purple Dusk
Black Widow) - NPC
Tabbi does not claim her father and brother
* Michael Joyce (father,
Summer Sky
-
Opal
Prince) – NPC
* Jaremy Joyce (brother,
Summer Sky
-
Purple Dusk
Prince) - NPC
RP Sample:
On Faine's
Player Info
OOC Name:
Kylee
Past Characters:
* Faine Scarta,
Green
-
Gray
Queen
* Lorelei F'nae,
Opal
-
Green
Black Widow
* Clarity Fairchild,
Summer Sky
-
Opal
Hearth Witch
* Kaelian Vale,
Tiger Eye
-
Purple Dusk
Hearth Witch
* Mallory Perrine,
Tiger Eye
-
Rose
Healer
* Penelope Angelique,
White
-
Tiger Eye
Hearth Witch
* West Wilhelmy,
Landen
I have read the Rules!:
Yep. C: