Title: Once a Knight, now a... [M]
marcellus richards - October 11, 2011 10:57 PM (GMT)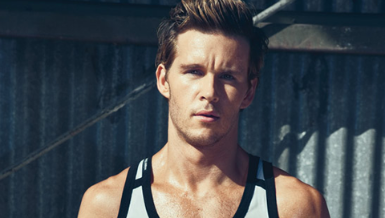 The sound of cell doors opening and closing could be heard all throughout the day in the Norfolk Auction Cabin as guards moved the captured slaves from here to there within the building. While some were bought, others were left in the less than comfortable cages theyd been thrown into the night they'd been processed and brought here. It reminded Marcellus of the old days with how they treated prisoners they were ordered to hold for crimes. Just enough food and water to avoid starvation, though in these days they allowed for a daily shower which the former Knight was more than thankful for knowing of the stink that people can give off better than most others. Shackled to a chair in all his glory while water showered down upon him from a metallic nozzle as he was being bathed, Marcellus sat with his eyes closed, praying for this woman bathing him to slip up enough to allow him to get a firm hold on any part of her body so that he could feed off of her, he'd lost count of the days since he'd last felt the skin of another. They'd caught on to his ability all too quickly.
Opening his currently dull blue eyes as she began to wash lower on his body, Marcellus eagerly eyed her scrubbing hand as she neared his soap covered semi-aroused penis. This wasn't the first bathed he'd gotten by this very woman, he'd lost count of the times she'd been the one in charge of washing his body, which he was somewhat thankfuly for since her touch was quite gentle compared to others he'd felt. Doing his best to remain calm as her gloved hand took his shaft in her right hand and began to stroke him with a torturously slow pace. Leaning his head back as he closed his blue eyes once more, Marcellus released a small sigh into the cool atmosphere as she teased him to a full arousal with nothing more than a dozen strokes.
She'd done the same to him just yesterday, stroked his flesh until he stood for her at full attention, only to then remove her hand using the excuse that she was only giving his dick a thorough wash and wasn't doing this for his pleasure. Inwardly, Marcellus thought otherwise. He figured the woman liked to get him horny only to then take him back to his cell to suffer from blue balls, which was the worst feeling for an Incubus in the world in his opinion. Although he tried his best not to react in the way she would want him to, Marcellus couldn't help but bite his bottom lip, not wanting her to stop what she was doing to him and to see it entirely through, though he knew that was impossible and wouldnt ever happen.
"Get up." She ordered as she slapped his arousal in order to pull him out of his fantasy. Jerking his head up in shock at the sudden smack to his penis, Marcellus stood without word, his face emotionless as she rinsed the soap off the rest from his body down the drain before turning off the water. "Let's go, back to your cage." Pushing him onward with her gloved hand, she followed closely behind him.
Marcellus walked back to his cage in the nude dripping with the cold water he'd been bathed in. Once the cell door had opened, he was pushed in without his cuffed hands having been released, though he expected it entirely. With his hands cuffed behind his back, Marcellus wasnt able to touch others protecting them from his vampiric touch. Once inside he stood around for but a moment before heading over to what they called a bed for him, sitting upon it with his legs crossed. Eyeing his dismal surroundings, Marcellus sat in limited silence though he himself remained perfectly silent.
It was about an estimated 25 minutes or so before the same woman returned with two male guards behind her, no doubt for muscle in case he acted out. Quietly Marcellus exited the cage when demanded of him, only to then be lead away from the cages and out behind the building in which they held private auctions to those wealthy enough to indulge themselves in the slave trade. He could hear the speedy voice of a man seemingly rambling on about a person, it sounded as if he were advertising him to the crowd before him, in which people would call out amounts of money they were willing to pay for that one person. The person before him, a female went for quite a large sum of money, he hadnt heard what it was exactly but the crowd had made an audible gasp simultaneously so he figured someone had taken them by surprise upon announcing it.
tristessa farrow - October 12, 2011 12:15 AM (GMT)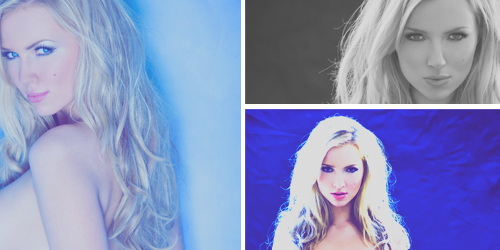 Tristessa stifled a yawn as she pulled into the parking lot of the small, secluded cabin. She could have stayed home today, but really, there was something itching at her, telling her that she should really go to the auction tonight. After all, it wasn't as if there was much else for her to do tonight. Back at the resort, one of her most trusted employees was temporarily watching over the establishment, making sure the customers were happy as long as they were in the lobby.

She had played with the idea of having some sort of party over the weekend, but as of right now, she had more important matters to ponder over. If she was to have a party, she needed a slave that she could show off, right? It was no good to show up at such a party and have nothing to boast about but her own damn self.

That got a little boring.

She shut off the headlights of the black Miata, then shut off the ignition before climbing out. She pulled up the hood, always careful when doing so, then made her way inside. The auction had already started, and so, she kept to the back of the room, quiet as a mouse as she briefly observed the current slave on the platform, which was a young, brunette girl with little to no figure at all. She had to be fresh eighteen.

Sadly, not Tristessa's type at all. She always preferred her blondes.

Soon, she was sold off for cheap to some creep in the front, though Tristessa made no comments, aloud nor mental. She watched as the next slave was brought up - a young man with dark hair. For a moment, she was interested, then quickly lost her interest when the auctioneer announced that he was a human.

Well, that was no fun.

He was sold fairly quickly, though the price was higher, only because of his looks no doubt. The following offer was about as uninteresting to the mistress as the last. Most of the audience seemed to be intrigued that she was a fallen angel, but Tristessa had owned one before. For some reason, they seemed to be the most stubborn, and Tessa quickly grew weary of trying to control the bitch, and so, had her executed.

She had almost given up. Then, she saw what she wanted.

He was announced as an Incubus demon. His name was Marcellus Richards, and he was brought out onto the platform, appearing to have just been cleaned, according to the shine of his skin. She was definitely rooting for this one.

After a back-and-forth towering of prices between her and a bombshell blonde that was located somewhere on her left, Tristessa had eventually been the victor. She rose to her feet, meeting the two guards that held her prize and brought him down from the platform.

&& ATTIRE

marcellus richards - October 12, 2011 01:25 AM (GMT)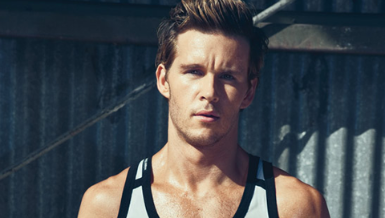 Pushed upon the stage once it was his turn, the former Knight stood there with his hands cuffed behind his back, his blue eyes staring out among the crowd who looked back at him sizing him up to gander his worth to them. As he stood there, his eyes turned toward the auctioneer as he began to read from what looked to be a file composed on information about him. Inwardly, Marcellus smirked as they knew nothing, or so he thought, about just how old he truly was and his origins, until the man began to go into detail on just what century he as from and how he was of noble blood and such. How had they known such things about him when he never personally told him of his past even when they'd asked him about it. Unknown to him of course was how they'd secretly had a psychic woman "reading" him telling them just about everything she could about him in the time that he'd been in the office. Though one thing they did neglect to know about him was his vocal hypnosis ability.

Once the auctioning had truly begun, Marcellus took notice of those who began to bid on him, particularly two women who quickly took off in the race to obtain the powerful male demon before them. Both incredibly appealing to his dulled blue eyes as he gazed over the both of them in turn. In truth, Marcellus enjoyed that the two were fighting over him, wondering which would come out on top as the winner in the race to becoming his mistress. In truth, he honestly didn't mind either of them winning, as they both were incredibly gorgeous in his eyes, although that did nothing to tell him of their personality and just how they'd treat him once he was in their private care. It would be interesting to find out nonetheless he imagined.

As the blonde further back outbid the the other, Marcellus allowed his eyes to focus on her as she made her way up to collect him from the guards. Escorted down from the platform by the two guards behind him, Marcellus stood in all his glory before Tristessa, noticing that she was infact more beautiful up close than further away. Refraining from speaking a word, Marcellus only eyed her incredible body in desire.

"Here you are miss," One guard announced as they stood behind Marcellus, prepared to escort the two of them to whatever transportations he'd arrived in so as to make sure she left with her investment. Ater that, she would be on her own.
tristessa farrow - October 12, 2011 11:42 PM (GMT)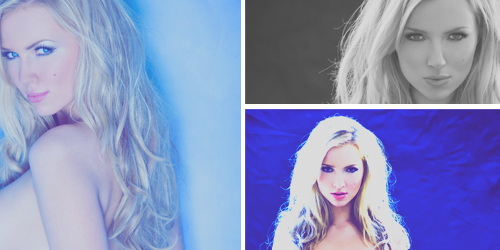 As Tristessa came closer, she was already trying to read in on Marcellus's mind, though it wasn't as easy as she hoped. As he was a creature greater than mortals, his mind was more durable, and therefore, harder to read. She was just curious to see what kind of slave he would wind up to be, so that she knew what to brace herself for. However, this was not what she had expected.

But no matter. She would figure it out one way or another.

Marcellus was brought down from the stage, and Tristessa just took a couple moments longer to observe her reward. Eventually, with a satisfied smile, she nodded to the guards, silently motioning them to follow her toward the exit doors of the cabin. They both took the slave between them, following her out to the Miata in the parking lot. It was a short walk, thankfully, and as they approached the vehicle, Tristessa unlocked it, retrieving from it a large, fleece blanket.

"Marcellus, correct?" she asked, turning to him. "If you can behave, you may find your stay with me more pleasant than most mistresses would allow."

&& ATTIRE

marcellus richards - October 13, 2011 03:33 PM (GMT)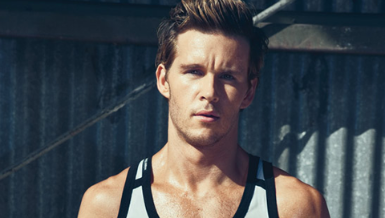 Watching intently with eyes glued on her beautiful face, Marcellus couldt help but subconsciously flick his tongue along his moist bottom lip as he took in just how gorgeous this woman was. Although beautiful, Marcellus made sure to mentally remind himself to keep his guard up around her because he had no idea what kind of person she was on the inside and just the things she had planned for him. Perhaps she was something like the first mistress he had all those centuries ago, who used him not only as a protector, but as her lover as well. If this woman was going to use him in the same fashion, then Marcellus would have absolutely no troubles serving under her for as long as she desired to have him. His anxious mind would just have to wait and see though, as he refrained from asking her any questions.

After her particularly quick inspection of the naked man before her, Marcellus was instructed by the two guards to follow her outside to whatever means of transportation she'd arrived in. Doing so without protest, Marcellus walked quietly behind her, his blue eyes instinctively drawn to watch her hips sway from side to side as she lead them to her automobile. The red latex dress she wore seemed skin tight of her body, he'd noticed the way it hugged her sizable breast pushing them up and together to give anyone taking a gaze at her a more than generous view of her cleavage.

Once they'd arrived at her car, Marcellus looked at it once before turning his eyes toward the large blanket that she pulled out of it, thankful that she'd took consideration of him in order to bring it and keep him covered and no doubt warm while he wore it. Already she was turning out to be nice so it seemed. Maybe she was just keeping up appearences while still in the vacinity of the Auction House. A nod came from him as she asked if she'd gotten his name correct, then a rattling of the handcuffs that his hands were still bound in behind his back to tell the guards to uncuff him, though they probably wouldn't. Marcellus was sure that Tristessa had been listening when they'd told about just how potentially dangerous his touch could be, so he'd certainly be cautious once released from the handcuffs. They clicked when the key was inserted and turned, releasing him from the tight pair of handcuffs that he'd been in for the past... days, or however long he'd been here since they'd captured him. Hesitantly reaching for the blanket, Marcellus took it from her while taking in her words as he mainly wrapped the blanket around his exposed lower body. The cool Autumn turning air felt good against his well sculpted body though it made his nipples harden a bit. It'd been quite some time since he'd felt the warm sunlight against his skin, and it felt good to feel it once again.



"Thank you,"

he simply spoke, his voice low since this was actually the first time he'd spoken since capture.
tristessa farrow - October 13, 2011 06:23 PM (GMT)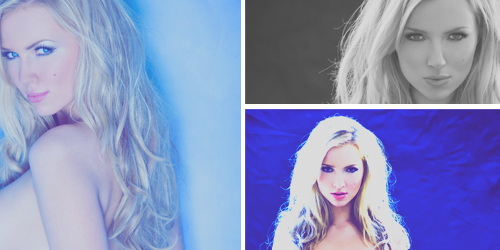 Surprisingly, he didn't have a whole lot to say, but Tristessa supposed that was better than having to force him to see it her way. She couldn't stand stubborn slaves, as she was far too stubborn herself to put them right. She always had someone else to take care of that through the manner of discipline.

She hoped she was right when he told herself that Marcellus would need none of that.

Looking over to the setting sun, Tristessa guesstimated the time. It had to be around six, and it wouldn't be long until the nightcrawlers would start showing themselves and causing trouble. After all, she was only a telepath. She wouldn't be able to do a whole lot to defend either of them, given if they were threatened.

"Get in," she told him, gesturing for the Miata's passenger seat. "Maybe we'll grab something at a drive thru on the way to your new home."

&& ATTIRE

marcellus richards - October 13, 2011 08:00 PM (GMT)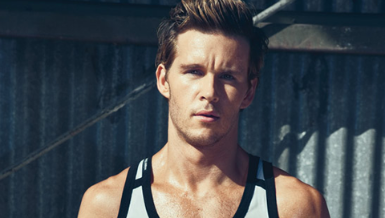 Without a word in protest to her telling him to get inside the car, Marcellus opened up the door before climbing into the passenger seat of her car, closing the door behind him once he made sure the fleece blanket was fully inside so it wouldnt get shut in the door upon his closing of it. Once settled fully into the car, Marcellus gave a small sigh as he turned his head to watch as she climbed in the car, a small grin on his face as she mentioned the possibility of going to stop for some food

"Thank you,"

he responded with a nod in gratitude. Although Marcellus would've loved to have a home-cooked meal as his first, fast food wasn't so bad either, he couldnt remember the last time he'd had a burger or french fries from some place. Just thinking about it made him long for the taste of the both of them, along with a soda. Back inside the Auction House, they practically starved Marcellus due to his ability.

In the back of his mind, Marcellus wondered just how his new mistress Tristessa would handle his abilities if he decided to use them again her right here and now? Almost quite positive that she owned a tazer or worse would have him executed for it.
tristessa farrow - October 18, 2011 02:31 PM (GMT)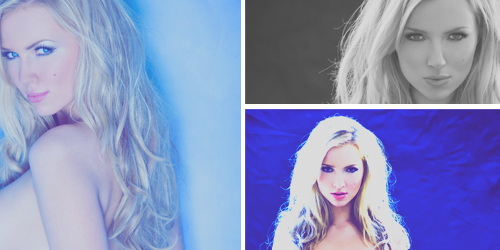 He didn't seem to mind her choice of place, and for a moment, Tristessa was glad he wasn't picky about eating. Frankly, she was quite certain the people working the auction were not too bent on the health of their slaves, and so, food wasn't something they worried too much about. If Marcellus had been the picky sort, even when he was likely starving, she would have insisted he'd have nothing at all.

It hadn't taken long at all for them to pull into a drive thru at a Wendy's, which was the first thing they crossed paths with. Tristessa hadn't really bothered to ask him what he wanted. A quarter-pound would surely be enough. She ordered two combos, completely unashamed of her liking to fast food. Even pretty, skinny women sometimes liked to treat themselves to a greasy meal like this.

After making the payment and retrieving the food at the next window, she tucked their two cokes into the cup compartments in the center. "Keep the bag nice and tight," she told him as she handed the food to him. "We want it nice and warm for when we get home."

The drive was not long at all. Before they knew it, Tristessa was pulling into the driveway before the large, three-story mansion. The Miata died into silence, and she climbed out of the car and gathered the drinks, as well as her pocketbook, before locking up the car. She led him into the house, where they stepped into a dim entrance hall, before shutting and locking the door behind them. Adjacent to the vast foyer was the dining room, which she made her way into to cross over to the kitchen. Here, she set down the drinks, then flipped on a light.

"Just put it down here," she said, gesturing to the table.

&& ATTIRE

marcellus richards - October 18, 2011 06:04 PM (GMT)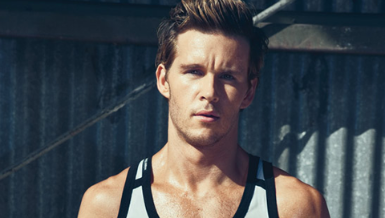 As the two of them pulled up toward the drive in to a Wendy's, Marcellus closed his eyes slightly as he could smell the cooking beef on the stoves inside the resturant. His mouth began to water just as the scent touched the inside of his nostrils, making his stomach grumble for a taste of a burger and french fries from the resturant. Listening to what she'd ordered, Marcellus allowed his lips to curl slightly in a grin just before his tongue slipped over his lips wetting them just slightly. Taking the bag from her as she handed it to him and instructed him to hold it, Marcellus held the hot bag close to his body wrapped up tight before setting it upon the fleece blanket. This ride home was going to be torturous on his stomach to have to wait, but he would remain quiet and wait for as long as it took before he would be able to enjoy his given food.

Thankfully, the ride hadnt been as long as he'd been expecting it to be. As they pulled up to the large three story mansion, Marcellus ran his blue eyes upon it, taking in the beautiful site of where he was to now call home thans to having been purchased by Tristessa. As beautiful as it was on the outside, Marcellus was still a little cautious as to what he was expecting on the inside of it, and just where he was to sleep. Maybe she had some sort of torture dungeon that he was to occupy down in the lower levels? Inwardly he would pray that she didn't, that wouldnt make for a comfortable sleeping place nor would it for a comfortable lifestyle. Opening the car door, Marcellus held on to the fleece blanket as well as the bag of food she'd told him to hold, climbing out of the car before closing the car door behind him. With his bare feet against the pavement, Marcellus followed her up toward the front door, following her inside and then even further into the dining room where his eyes took to admiring the surroundings. Her home was certainly beautiful by what he was seeing, he couldnt wait to see more of it later on, that is if she'd give him a tour of the place.

Setting the bag down upon the table, Marcellus then began to resecure the blanket he was still wearing, making sure that it wouldnt fall off by folding it at his waist so that it would hold itself up on his hip bones, like that of a towel after showering.

"Thank you for buying me food, I really appreciate it."

Marcellus mumbled, his voice low yet more audible than a whisper would be since there was nothing but silence in the room. Standing tall beside the table, Marcellus' eyes turned toward Tristessa, taking in her appearence once more in the red latex dress.
tristessa farrow - October 25, 2011 03:18 PM (GMT)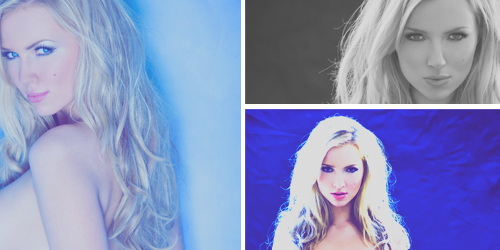 Tristessa always did have a certain guilty pleasure for fast food - particularly the smell. Her mouth was watering as well, but she did a better job of hiding her hunger. When they returned, however, her resistance began to falter, and she quickly scrambled for plates and napkins, as well as a bottle of ketchup from the fridge.

After setting everything down on the table, she sat on one of the stools, nodding at Marcellus as a gesture for him to do the same. "You should say something else aside from 'thank you'," she said, smiling faintly as to show him that she wasn't scolding him for it. "And address me as your mistress once in a while."

Tristessa wanted to make sure that as of right now, he was aware that he was not yet her equal in this house. Just because she gave him certain privileges and goods, it didn't mean he was allowed to do and say whatever he wanted. Sure, he wouldn't be punished for nothing, but Tristessa had her rules.

&& ATTIRE

marcellus richards - October 25, 2011 07:17 PM (GMT)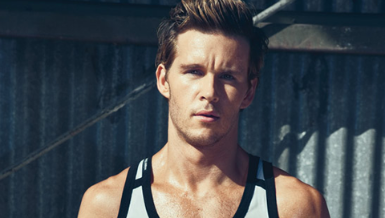 Holding Tristessa in his field of vision, Marcellus watched as she moved to sit upon a stool before motioning that he do the same across from her. Nodding, Marcellus grabbed the folded bag of fast food as he began to walk on the other side of the table and sat down on the stool across from his mistress, his blue eyes focusing on those beautiful blue orbs of hers just as he reached out and set the bag of food between them upon the table. Listening to her words, Marcellus nodded in complete understanding. It'd been quite a while since he'd last actually held a conversation with someone, let alone been spoken to in a non-rhetorical sense seeing as the guards and people who worked at the Auction House never had a need to talk to those beneath them. The tone of Ms. Farrow's voice was lovely, definitely as easy on his ears as her beauty was easy on his eyes.



"Forgive me... mistress."

Marcellus spoke, reaching out to unroll the bag, Marcellus reached his hand inside the bag and began to divide up the even amount of food between the two of them, licking his lips as he felt the buger in his hand as he set first hers than his down upon the plates she'd set out. Once everything was settled, Marcellus resituated himself down on the stool, glad for the fleece blanket to keep his bottom warm right about now. Just thinking about sitting down on the cold stool made him crack a smile.



"Are you... alone here, Mistress? This house is so big for just one person to inhabit by themselves with no one else around."

Deciding to strike up some conversation before they ate, Marcellus turned his blue eyes upon her own, staring at his own reflection in the beautiful orbs.
tristessa farrow - October 27, 2011 09:18 PM (GMT)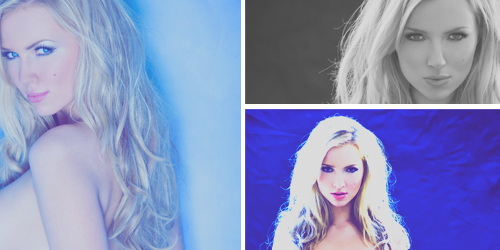 His next response was a little more satisfactory than the last, Tristessa had to admit. She noticed that so far, her slave had been very observant of her since he had first set eyes on her, but she said nothing in reference to it. For now, anyway. She had no problem with being looked at.

It was if and when he touched without permission. Sure, it would do wonders to her ego, but it would not be allowed.

However, she was very glad to see that he had set out her food before doing his own. Tristessa inwardly smiled, noting a single brownie point for him. She situated herself on the bar stool, her heels hooking onto the horizontal rod that held the structure together.

Marcellus then started up a small conversation, asking as to whether or not they were the only ones here. At this, Tristessa smiled faintly, grabbing the ketchup bottle and shaking it up with her right hand.

"For now," she said. She had been gaining and losing slaves off and on for various reasons, most of them having been females up until this point. It was nice to have a change, though. "I've only ever had one slave at a time, but it is not impossible that I could have more than one," she clarified, then opened the top of the condiment's container to squeeze some of it onto her plate. When she was done, she shut it back up and put it near his plate for him to use.

&& ATTIRE

marcellus richards - October 28, 2011 03:54 PM (GMT)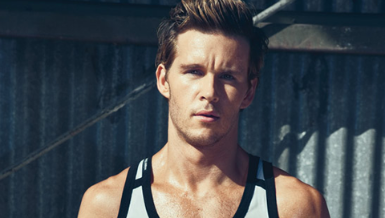 Watching Tristessa reach out for the ketchup bottle and begin to shake it up with her right hand, Marcellus couldn't help but smile slightly as his mind changed the completely innocent action of shaking up a bottle into something sexual. Keep the arousing thought to himself since he was completely sure that she wouldnt find his thought entertaining, Marcellus looked down and began to unwrap his burger before setting it back down on the plate set before him. Dumping out the fries from their carton next, Marcellus turned his eyes back up toward his mistress as she answered his question about the two of them being alone in the house. To know that for the time being that they were alone in the mansion was... interesting in a sense.

In the back of his mind, Marcellus couldn't help but wonder if she were planning on getting more in the near future. In the recent times that he'd been owned before, Marcellus wasnt ever the only slave, so he was used to sharing the attention. Though, if he had his way, he would want Tristessa's attention all to himself.

Bowing his head as he began to pray over his food, taking the time to say grace over hers as well in case she wasn't going to do it herself. After a few seconds, he lifted his head and took a few fries and brought them up to his mouth, tasting the amazing sea-salt fries that they now served on his tongue Marcellus gave a hum of pleasure at the first actual taste of good food that he'd had in so long. As appreciative as he was, Marcellus didn't want to say 'thank you' again seeing that he'd already felt he'd said it enough to her. With how little he'd been given since his most recent capture, Marcellus wanted to shovel the food on his plate into his mouth with considerable speed, though he retained control over himself and kept from pigging out.



"If you don't mind me asking, Mistress,"

he began, swallowing down the chewed up fries in his mouth before he looked up over at Tristessa.

"how can you afford this place. What is it that you do?"
tristessa farrow - November 3, 2011 05:04 PM (GMT)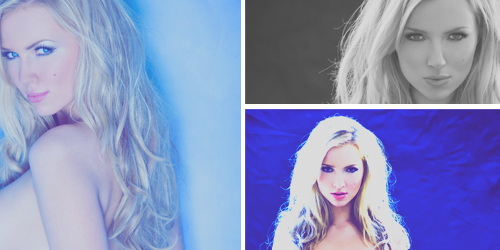 Tristessa had no plans of getting more slaves, but she never eliminated possibilities. Nothing was impossible, as far as she was concerned, especially considering the strange creatures in the world, as well as many of the strange things that occurred.

She really had no need for another slave, as much of the house cleaning and cooking were things that she did herself. It would be easier, but she liked to keep herself busy outside of work. Tristessa could not stand to stay in one spot for too long.

As Marcellus ate, so did she, though she took more time at her meal than he did. It came as no surprise to her that her slave ate much like most men did, but she wouldn't hold it against him. He was probably starving after being locked away in a cramped cage for however long he had been in there.

"I own a resort in Virginia Beach," she said simply. A part of her wanted to brag about the establishment that she ruled, but for the time being, she decided against it. Marcellus had no business knowing about it right now.

But then, an idea came to her. Depending on his sexuality, he could become useful to the resort. Maybe he could work there? Tristessa played with the idea in her head as she nibbled on one of her fries. She took a sip of her drink, then swallowed.

"Do you like sex, Marcellus?"

&& ATTIRE

marcellus richards - November 4, 2011 12:53 AM (GMT)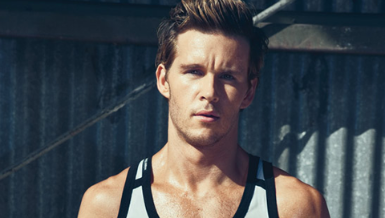 Once the fries he'd been chewing on were about half gone, Marcellus decided to move on from them and make his way on over to the burger just waiting to be eaten. First taking a few sips of the Sprite soda that she'd bought for him, Marcellus waited for a few seconds until the excited bubbles dancing on his tongue settled before he swallowed what he had in his mouth, stifling the burp that wanted to make its way out of his mouth. From his experiences with other mistresses who allowed him to eat at the same table with them, Marcellus had come to learn that no one really found burping pleasant table conversation. Maybe besides men when they were together who found it to be some sort of competition, which was always fun, even he had to admit.

To hear that Tristessa owned a resort on Virginia Beach, Marcellus smiled and nodded in understanding, though he truly didn't know just what kind of resort she ran. It was refreshing to hear that this drop dead gorgeously beautiful woman earned an honest living, and wasn't one of the many heiresses living on their parents money. Or maybe she was and had taken over the business they left to her. Whatever the situation, it was nice to hear she ran her own business.

"That's impressive, you don't find many women who own their own businesses."

Marcellus responded before turning his attention back to his burger.

A few small bites into his burger, Tristessa asked Marcellus a question that made him blush for a moment. Sex. Just thinking about sex made his mouth water as the thoughts that began to race though his formerly at ease mind. Since Tristessa was there infront of him, and the curvature of her body was so apparent through that red latex dress, she became the object of the Incubus' fantasies. He imagined her on her knees infront of him with her hands pressed on his thighs to hold herself steady as Marcellus carefully fucked her mouth while the two occupied a stand in shower that was generously spacious. The incubus' naughty thoughts flashed to him laying Tristessa down on a large bed while his head dipped between her thighs as he allowed himself a taste of her. Marcellus couldn't help bite his bottom lip as he imagined just the taste of the nectar between her thighs. He was willing to bet money she tasted sweeter than any drink mortal man had ever known, and that her pussy was more than generous in its supply of nectar. In the back of his mind, Marcellus could only imagine the way she would contort both her face and body in pleasure, not to mention the way she'd call him name to tell him that she was coming.

God, just thinking about such things made Marcellus shiver in pure delight, with a want for them. Beneath the fleece blanket he wore as covering, his dick had swelled a great deal and now ached in arousal with a want for pleasure. It'd been so long since Marcellus had last had the pleasure of experiencing release, and no doubt had quite a load swimming around in his heavy balls. Did he like sex was the question she had asked him, and as badly as Marcellus wanted to give her a sarcastic remark in response, he felt inside that it wouldnt come off well and would only lead to him being punished.

Turning his blue eyes up to gaze into her own, Marcellus stared deeply into her beautiful vibrant blue eyes before he flicked his tongue out along his bottom lip.

"I do. Pleasuring a woman, or women,"

with that last word he chuckled at the thought of the last threesome he had so long ago.

"is what I was first enslaved to do, aside from protection. So you can say... it is a specialty of mine, Mistress."

Marcellus answered, in the back of his mind he prayed that she wanted to sample his ability for herself and would fuck him right here on the dinner table.

"May I ask you what kind of sex you enjoy in particular, Mistress?"

Of course, it occured to Marcellus to use his special Hypnotic Vocals to tempt her, but he wanted to see just where her mind was right now.
tristessa farrow - November 9, 2011 02:18 PM (GMT)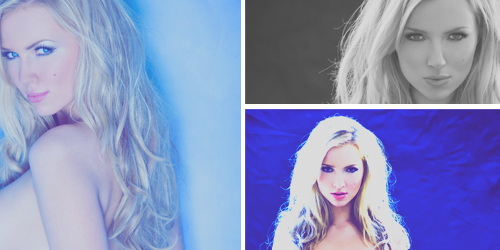 Whenever Tristessa told someone that she owned a resort, she never specified what kind it was. It wasn't as if people would really ask what kind of resort it was. As far as most people were concerned (unless they knew of the one-of-a-kind Pleasure Resort), there was only one kind of resort. Fancy hotels. The Pleasure Resort was luxurious, and only the customers that knew all of its services would receive said services.

To the newcomers that knew nothing about the place, it was just another luxurious hotel.

Marcellus pointed out that there weren't many women seen owning businesses. She almost inwardly scowled, but not necessarily at him. She would sneer at him for stating the truth. It was just the fact that women weren't quite as high up in the business world as the opposing sex.

Tristessa, however, had money. She also had intelligence.

However, the topic quickly changed on her own accord. She didn't care if Marcellus might have been offended by it, but if he reacted positively, Tristessa would likely be pleased.

And she was.

He said it was his specialty. She wasn't sure if she liked how braggadocios he sounded about it, but knowing that he had the ability to please a woman did put her at ease. It also gave her one less thing to teach him.

After he finished explaining himself, he asked her what kind of sex she liked. At this, Tristessa smiled, taking a bite into a french fry and swallowing it down before answering him. "You could say that I'm open to just about anything between myself and a single partner," she said. Admittedly, she had her threesomes, but as she tended to be a jealous woman, it wasn't a practice she had partaken in for long.

Although she had never been with two men at once before. That she had always liked to try.

Suddenly, she wasn't hungry anymore. In fact, Tristessa found herself a little horny just thinking about the things she wanted to try with her newly attained slave. She frowned at her own impatience.

"And you?" she responded, rounding his own question back his way.

&& ATTIRE

marcellus richards - November 10, 2011 12:05 AM (GMT)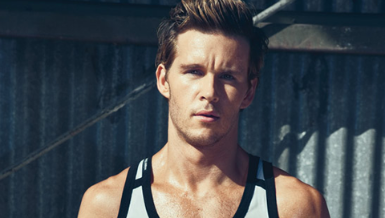 Their current topic was a most interesting one, and one Marcellus felt that he could talk about for the rest of his life if he wanted to. Highly interested in her answer, Marcellus waited patiently for her to respond to him, watching her mouth eagerly as she chewed up her food, having missed her sneering at him thanks to it. While he waited, Marcellus' mind drifted back into the realm of fantasy in which there were no drawn lines as to who owned who and the two involved saw each other as equals. First he invisioned her lieing on her back with him ontop of her, thrusting deep inside of her, listening closely as Tristessa lost her words on the tip of her tongue just before she could speak them as he hit her spot. All she could do is cling on to him and enjoy every delicious thrust aimed right at her spot that he hit with masterful precision. Thinking about it made his arousal twitch in desire, which brought him back to reality just in time to listen to Tristessa give him her answer to his question.

Her answer was absolutely perfect to his ears, and Marcellus' lips turned upward in a curve just as she finished speaking. He also caught on to the fact that she particularly enjoyed sex with a single parter, which he had to say was how he enjoyed it as well, though he did certainly enjoy pleasuring two women at the same time. It would mean, or so he hoped, that she wouldnt be inclined to want to share him with anyone, nor would she want him to be forced to share her. With another male, Marcellus didn't think himself capable of doing such a thing, entirely selfish in his want to have her all to himself which in all honesty he didnt have a right to have. But as a man, could he be blamed for that? Was it wrong that he wanted his name to be the only name to pass through her lips when she moaned in bed?

Another shiver ran up the length of his spine as Marcellus had yet another sexual fantasy involving both him and his mistress. Imagining those full lips of hers mouth out his name as she cried out in a weak, yet beautiful falsetto just as she reached her peak. His dick once again jumped as he finished the thought, though burned such a powerfully arousing image into his brain. When Tristessa flipped his question back upon him, Marcellus was honestly at a lost for words, wondering what he could say to accurately tell her just what he liked. It honestly surprised him that she cared enough to ask him.

Taking a sip of his soda to wet his throat and tongue as he searched for the proper words to answer his Mistress, Marcellus closed his eyes for but a moment before he felt he was ready. Making eye contact with her, because he wanted to see if she'd visibly react to just what he was going to say to her, Marcellus first licked his lips before her responded.

"I'm a sucker for a woman who's unafraid to ride me like a horse into battle, but knows that a gentle approach also goes a long way when trying to tame the wild."

Marcellus hoped that his words made sense to her and that she understood them just as clearly as he did. But that wasn't all he enjoyed in sex, although he could surely make out a list for her, or give the simplest answer possible like she did, Marcellus decided to be more specific.

"I also adore listening to a woman moan herself hoarse in pleasure. The way a woman's voice ascends higher and higher in pitch the closer that she gets to her orgasm is so beautiful to listen to. To bring a woman to orgasm is something I love to do, especially when I can make them soak their sheets like a child who pissed themselves in bed."



Taking another sip of his soda, Marcellus gave it a minute before swallowing it down, his eyes still focused directly on her own, not daring to break the contact he'd initiated, wanting to watch for any hint of arousal at the sound of his words hitting her ears.

"Though as immensely entertaining as it is to watch as their body shiver, shake, and jerk around involuntarily, to make a woman squirt is just remarkable in itself. The look on your faces when it happens..."

Marcellus trailed off with a slight chuckle. He needed to stop, because he was turning himself on something fierce just thinking about making Tristessa squirt.



"Forgive me if I'm out of line for asking this Mistress, but I cannot help but want to know if anyone has ever made you cum so hard you've squirted before?"

Tristessa had no idea just how bad Marcellus wanted to be the first man to make her squirt. She'd never forget him as long as she lived.
tristessa farrow - November 10, 2011 11:24 PM (GMT)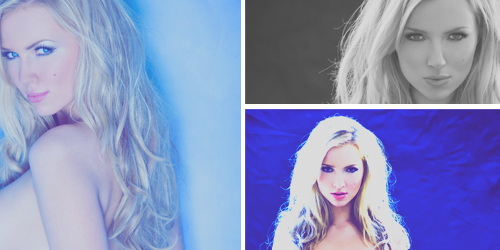 Marcellus was being pretty explicit with his response, which was highly exciting her. She loved dirty talk, and if a man could do it right, or a woman, Tristessa was completely at their disposal.

Well, in a sense.

Tristessa usually was the one on top, so she could say that Marcellus was in for a nice surprise, so as long as he stayed well-behaved. She wasn't all that rough, though she wasn't gentle along the lines of tender and compassionate, either.

For the most part, he liked anything that almost any other straight man liked. He didn't list anything out of the norm, unless one were to include squirting. Tristessa smiled to herself. It was an uncommon gift for a woman to squirt, and if with the right partner, Tristessa could probably beat just about any porn star in a squirting contest.

"Forgive me if I'm out of line for asking this Mistress, but I cannot help but want to know if anyone has ever made you cum so hard you've squirted before?"

"It's been a little while, but yes," she said, biting her lip just slightly, recalling the last person - a pretty, dark-haired lesbian - that had made her come to the point of squirting. She had finger-fucked her to soreness, but all the while, Tristessa was more than happy with it.

She had always been one of her favorites. It was a shame she had been arrested for thievery.

"Hopefully, that will change soon."

&& ATTIRE

marcellus richards - November 11, 2011 01:28 AM (GMT)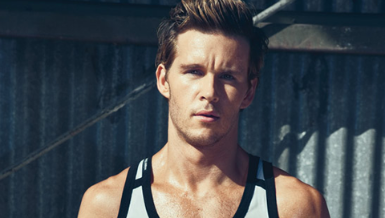 Watching his Mistress as she answered his question as to whether or not she'd ever squirted before, Marcellus refused to hold back the grin that crept upon his lips as she told him that she had infact squirted before. On the inside, Marcellus was quite glad that the feat was possible for Tristessa, as he was aware that not every single woman in the world possessed the ability to squirt when she came. If that were the case, then the gift wouldn't be all that special. Glad to know that some time had passed since she'd last done it, Marcellus found himself entertaining the idea of watching her experience near back-breaking pleasure as her body convulsed uncontrollably, his fingers twirling a single french fry in circles along his plate. When his blue eyes caught on to the slight adjustment to her bottom lip thanks to her teeth just barely clenching it, the enslaved Knight indulged himself in the last few fries before he began to chew them up with careful bites. After a minute he swallowed the chewed food down before taking one last sip of his drink though it wasn't yet completely finished, with his conservative use of his drink, Marcellus still had about half a cups worth of soda left over.

Now like her, Marcellus' appetite for food had escaped him completely, only to be replaced with another appetite that wanted to be sated moreso than his appetite for good food. A sexual hunger. Beneath the fleece blanket he wore as clothing for the time being, Marcellus' dick ached in its state of full arousal due to their conversation and his fantasizing about the two of them. At her last words, Marcellus gave a nod in agreement before speaking,

"Let us hope so."



Damn-near desperately, Marcellus wanted to travel over to the other side of the table that she was seated on, where he'd pull her off of the stool she sat on, hike her tight dress up over her hips before he'd bend her over the dinner table and have his way with her. Just thinking about pounding her pussy as Tristessa eagerly pushed her hips back and met each thrust he gave her made Marcellus shiver from head to toe yet again, unconsciously biting his bottom lip while his arousal pulsed stronger beneath the fleece blanket.

Resisting his urges thanks to his better judgement, Marcellus turned his attention down to her plate of food where he noticed she hadn't taken a bite or even a drink of her soda in a few minutes. After rewrapping his burger neatly, Marcellus stood from the stool he sat on, grabbing his plate before making his way over to the other side of the table to stand beside her, not yet reaching for her plate, figuring it best to ask if she were finished first.

"Are you done eating, Mistress? Would you like for me to set the remains in the refridgerator for later in the evening?"

From where he stood, even without trying to notice, Tristessa would most definitely be able to tell that Marcellus was pitching quite the tent beneath the fleece blanket she'd given him though the knot he'd made on it to keep it up on his hips without aid would mask it, with her so close there was no doubt she'd be able to tell.
tristessa farrow - November 15, 2011 02:20 PM (GMT)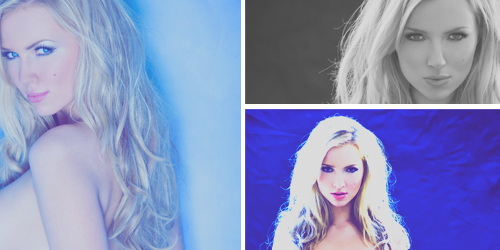 As she continued to nibble on her burger and fries, Tristessa was lost in thought, as well as a certain eagerness for her slave. She was determined to take him for a test drive, to see if her purchase was worth it. He claimed that he was skilled, but soon - even if not soon enough - she would find it out for herself.

Eventually, she decided that she wasn't hungry anymore. There was only one thing on her mind at this point, and it had nothing to do with food. Sure, perhaps she could have something in her mouth to sate a different kind of hunger…

Then, her curiosity perked. As she watched Marcellus wrap up his own food, she tried to sneak a brief peek into his mind, to see what exactly was in it. For most telepaths, it wasn't all that easy to read the minds of supernatural beings, but she could at least get an idea of what he was feeling.

She was happy with her discovery to find that he was aroused, and that he wanted her. She just as desperately wanted to jump him and have her way with him, but as she felt it was necessary to be patient for the time being, she took her time in wrapping up her own food after finishing the rest of her fries. "Yes," she eventually answered, folding the cheap paper around the half-finished hamburger. "Put it on the bottom shelf, and put away the condiments while you're at it. I'll finish it later."

She rose to her feet, looking down at the table beneath her. "And clean off the table. Don't worry about the dishes," she told him, stacking the two plates and carefully putting them in the sink. "I'll take care of them in the morning."

&& ATTIRE

marcellus richards - November 15, 2011 04:50 PM (GMT)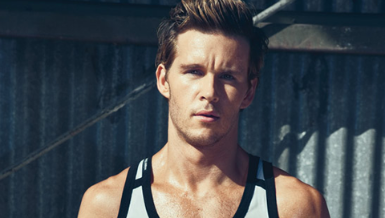 Nodding once he had permission to take her food away, Marcellus reached out with his right hand and scooped up her wrapped burger before walking off with both of theirs in both hands heading toward the kitchen. Once inside, he took a moment to take in his surroundings, finding the kitchen very spacious and very well kept for Tristessa to live here all alone. Maybe she hired maids to help her with the cleaning whenever it needed to be done, or maybe she didn't, whatever the case Marcellus loved that the house was spotless, it would make his work for her that much easier when he would go to clean up. Pushing open the fridge with the strength of his big toe on his left foot, Marcellus crouched down enough to be able to neatly set both burgers on the bottom row that she indicated for him. Another trip from the dining room to the kitchen was made so he could restock the refridgerator with the conidments that had been taken out for the food.

Cleaning off the table was a fairly simple task, seeing as there was barely any mess to clean up since they'd used plates with their food and his mistress had taken it upon herself to take them into the kitchen. A simple wipe-down with his hand while his other caught whatever little crumbs fell was all it took, and there was barely any crumbs in his hand once he went to dump it over the trash can.

Turning to look at his mistress as she stood infront of the sink where she'd placed the plates, Marcellus began to wonder if she would allow him to feed on her when the time came, as they'd yet to discuss that topic. In the case of vampries, a creature he was quite familliar with, he knew some would purchase someone for them to feed off of which would require extra thousands of dollars to be spent. Although Tristessa was apparently quite wealthy with the money coming in from her resort, Marcellus wouldn't want her to go through the trouble of having to purchase someone for him, he much rather feed on her. All it would take was a simple touch of her apparently silky smooth skin. But it wasn't as if he had a choice in the matter, he just prayed that she wouldn't starve him, otherwise her money would surely go to waste when he died of starvation. Heaving an inaudible sigh, Marcellus allowed his eyes to once again take in the simply stunning sight of her beautiful body as she stood there unaware, or so he thought, in the red latex dress that fit her like a second skin that she wore just as well as she wore the first.

Though his mind flooded with sexual thoughts, Marcellus kept a straight look on his face as hard as that was to do. Coming to stand a few steps behind her, not trusting himself to be directly behind her, Marcellus placed his hands behind his back before adressing her,

"Is there anything else you would like for me to do, Mistress?"

His voice soft while he spoke, not that it'd ever been loud all the centuries he'd lived.
tristessa farrow - November 19, 2011 09:02 PM (GMT)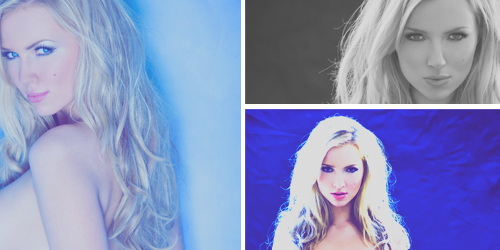 As he put everything away, he probably was unaware of the fact that his mistress was trying to peek into his mind again. Like before, anything she received was fairly vague. Something about feeding...

Shit, she had already forgotten that Marcellus was a little more than what he appeared. He was an incubus, and therefore, he was capable of draining energy, especially through the act of sex.

Or something like that, right?

Wishing she had done a little more research on the demons (honestly, they were so rare, she hadn't thought knowing about them would be important to her), she turned the sink faucet on long enough to let the water soak up the dinner plates a bit. Hopefully, she could trust Marcellus not to try and feed from her without permission. If he was obedient, and she could be given good reason to trust him, she could allow him to feed on her one day.

Problem was, Tristessa wasn't about to let him have sex with someone else in order to survive. It was probably going to be difficult to figure this one out.

Deciding not to dwell on it for now, Tessa smiled as Marcellus finished putting everything away and cleaning the table. He asked if there was anything else that needed to be done, to which she dwelt on an answer for a bit. Eventually, she made her way to the doorway of the kitchen, signaling with a single finger for him to follow.

"I'm going to show you to your room now," she told him. "Then you should probably get yourself cleaned up."

&& ATTIRE

marcellus richards - November 19, 2011 10:34 PM (GMT)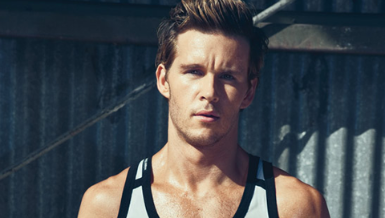 Marcellus remained completely unaware of his Mistress' attempts at prying into his mind while he put away the condiments and their burgers. Even more so he didn't know anything of her telepathy. In all, Marcellus only knew his Mistress' name, and the fact that she owned a Resort on Virginia Beach, which he found himself happy with at the present time. Once finished, he stood there awaiting her answer to if she wanted him to do anything else for her, his posture quite perfected thanks to his days fighting for the King as a knight. Catching her beckoning finger with his eyes, Marcellus did as he was told and walked over to stand by her once again, listening for her orders, in the back of his mind hoping that she was planning to take him to her bedroom where she'd make use of him.

As she lead him up the stairs of her large home and showed him to the bedroom that she was allowing him to reside in, Marcellus smiled upon looking in it, the bed being the first thing his blue eyes laid themselves upon once he stepped inside. The last time he'd slept on a bed so nice had slipped his mind, so the Noble Knight found himself gawking at it somewhat as he imagined just how comfortable he'd be sleeping here. He'd sleep like a baby tonight for damn sure. Turning his head back to look at his mistress Tristessa after he'd finished admiring his given bedroom, Marcellus took a quick second look around to see if there had been any sort of clothes laid out for him which he failed to spot.

"I don't have anything to change in to, unless you prefer for me to walk around in the nude?"

He questioned, laughter in his tone as he spoke.

If that were to be the case, Marcellus would have quite the hard time hiding his excitement from Tristessa when it could be so easily spotted if he wore nothing. Maybe she had an entire wardrobe waiting for him in the closet of the room, but he doubted that would be so because how would she have known what sizes to buy for him unless she'd bought him accordng to sizes she'd had already? Whatever the case, Marcellus would find out soon enough once she explained.
tristessa farrow - November 22, 2011 12:16 AM (GMT)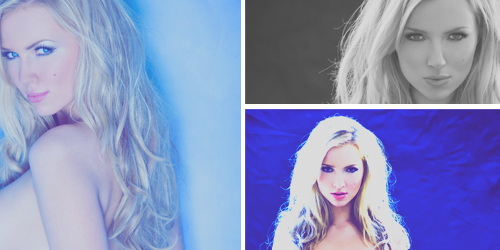 The room was simplistic enough, but at the same time, elegant in its own way. Tristessa was never one to make her slaves feel uncomfortable in the bedroom they were to sleep in. They had to be well-rested, if she was going to have them do things around the house. Or do things to her.

"I don't have anything to change in to, unless you prefer for me to walk around in the nude?"

Tristessa smiled at this, making her way down the hall toward the bathroom, which consisted of a stall shower. "I have a robe for you," she said, opening up the closet and pulling out a white towel. "Maybe tomorrow, we'll go shopping for some clothes."

She set the towel down on the marble sink's edge, then paused for a moment. Then, she pulled out another towel, which was a deep shade of crimson. Setting it down on top of the other towel, she made her way over to the stand-in shower and turned on the water.

"Set the water to your liking," she told him. "I'll be right back with your robe." She left, though she remained to her word. In just a little more than a minute, she was back, returning not only with a white robe for Marcellus to borrow, but her own change of clothes.

What more, she had already peeled off the latex she was earlier wearing, rendering herself completely naked in the bathroom as it steamed up.
marcellus richards - November 22, 2011 10:37 PM (GMT)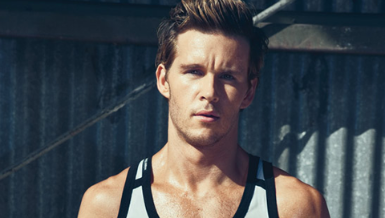 When Tristessa turned on her heels and exited the bedroom after Marcellus mentioned a lack of clothing in the room, her newest slave was right behind her, following her just down the hall a few paces to the bathroom. While Tristessa took to searching through the closet for what he suspected was a towel, Marcellus began to look around the bathroom, running his hand along the sink, before he looked up and saw his own reflection in the mirror. But he didn't hold his own gaze for too long as his mistress set a white towel on the edge of the marble sink for him to use. She'd mentioned that she'd have a robe for him to use, and inwardly Marcellus hoped that it would be big enough to fit him and fit well at that. Come to think of it, this would be his first time wearing a bath robe while in the possession of any woman besides his first mistress. And to his knowledge, the designs of bath robes had certainly changed a great deal since the Middle Ages had passed.

Failing to notice the second towel she'd placed for herself on the edge of the marble sink, Marcellus turned toward the shower stall as he heard the water begin to rush from the shower-head and rain down steadily toward the ground where it all eventually collected at the drain and swirled away.

"Thank you Mistress."

He spoke with a nod, walking up toward the shower where he reached his hand beneath the spray of water coming form the shower-head, feeling just how cold the water was. He gripped the knob that controled the temperature of the running water and turned it a good deal toward the left until he saw the water start to produce steam as it rained down from the shower-head. Checking once again with his hand to see if the water was too hot, Marcellus found it to be just the perfect temperature, hot enough to produce steam but not enough to scald.

"That's perfect."

Marcellus whispered with a grin on his face, before reaching both hands to untie the knot of the fleece around his waist.

Once the tie was undone, Marcellus turned and began to fold it before setting it down on the sink out of the way. It was then that Tristessa had come back into the bathroom with a rober for him and a change of clothes for herself once out of the shower. When she set them down, Marcellus noticed that she had no clothes on, and the two stood as naked as the day they were born before each other.

"My God..."

Marcellus mumbled beneath his breath as his eyes took to looking over his mistress' gorgeous body. Her beautiful face, generously sized perky breast with budding nipples of a soft pink color, her flat tummy with her cute little navel, the mound of her sex kept in tip-top condition all the way down to her beautiful toes with nails the same red as her full lips. Marcellus took all of her in, her entire appearence from head to toe. Surprised that he'd kept a straight look on his face, as well as a considerably calm reaction to the first naked woman he'd seen in... God know's how long, Marcellus quit his gawking before his Mistress could tease him about it and offered for her to join him as he climbed into the shower and extended an ushering hand to her so as to silently ask of her to join him.



"Would you care to join me, Mistress?"

He asked with a small smile on his face.
tristessa farrow - November 23, 2011 10:01 PM (GMT)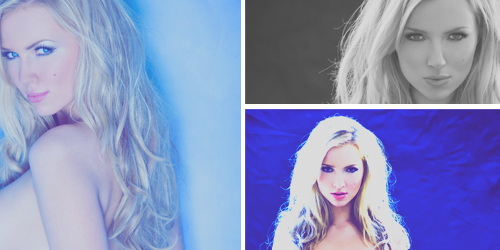 Tristessa found it difficult to refrain from grinning at Marcellus. Despite his rather still look, the mistress could tell he was dumbfounded. The manner in which she had revealed herself to him was pretty spontaneous, and what man didn't like a little but of spontaneity?

"My God..." he eventually whispered. She wouldn't openly admit it, but Tristessa's pride was soaring right now. Sure, she always knew she was a good-looking woman, but the reminder was always nice.

Then, he stretched out a hand, almost as if motioning her to follow him into the shower. He didn't have to make the request to begin with, considering Tessa already had every intention of getting into the shower with him. She grinned faintly, following him into the shower and pulling the glass door shut behind her.

The water was soothing as it beat down on her skin, but it was hardly paid any mind at this point. By now, Tristessa had only one thing to think about, and it was her growing need to take her slave for a test drive.

As she had already seen, he was well-equipped, but even Tristessa could honestly say it wasn't all about size. Some women said it just to make a man feel better, but it was true. If he knew how to use it, that was all that mattered.

Although for the time being, Tristessa took it upon herself to do all the using. No words spoken, she smoothly pressed her bare body into his, causing him to push back against one of the walls of the shower stall. She planted a lustful kiss on his lips, holding it firm as one of her hands gripped around his shaft and gave it a light tug.

marcellus richards - November 25, 2011 09:44 PM (GMT)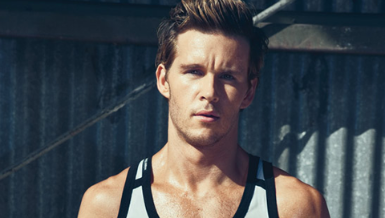 Watching as the water beat down on Tristessa as she stood before him, Marcellus figured that the temperature he'd set it to was more than comfortable to her since she made no indications to say otherwise. Wet, his mistress looked even better than she did dry if that were even possible. For the time that he was allowed before she made her move, Marcellus' blue eyes studied the way the hot water rolled down her skin, finding himself damn-near entranced by just the sight of her. Tristessa truly was a beautiful woman, there was no denying that. Pressed up against the wall of the shower stall, Marcellus bit his bottom lip just before he felt her lips press against his in a lustful kiss, in which he quickly responded with efforts of his own. In all truth, Marcellus had forgotten just how long it'd been since he last had the pleasure of kissing such soft lips like Tristessa's, or any lips for that matter, so he hoped she'd forgive him if it took him just a few seconds in order to get back into the swing of things before he matched her.

The former Knight tensed only briefly as he felt his mistress wrap her soft hand around his throbbing length, quickly relaxing into her touch as she coaxed him closer and closer to a full arousal with each tug of her hand. With just how aroused he'd been since they were half-way into their burgers, it took only seconds and perhaps six of his mistress' tugs to bring Marcellus to full arousal, his dick measuring out at a full eight inches with a nice measure of thickness. Between their kiss, Marcellus released a hum to show his pleasure, unafraid to show her that he was enjoying what she was doing to him compared to that woman back at the Auction Cabin, because he could practically feel her inner desire to fully see things through with him and not just torture him with pleasure only to leave him high and dry. Taking just a little initiative, Marcellus pushed forward to deepen the kiss they shared, nipping gently against her bottom lip before his tongue darted past her lips in attempt to coax her own tongue out to play.

To give his hands something to do beside sit around and remain idle, Marcellus wrapped his arms around her hips with his hands coming to cup the cheeks of her ass, even daring enough to plant a light smack upon her left cheek. The last time Marcellus had even been in this situation had escaped him long ago, and he longed to see it through, to have both the honor and the pleasure of taking Tristessa in every position her mind and his own could muster up together. As desperately as Marcellus wanted to take this even further, it wasn't his place as Tristessa's slave to make the moves, unless given permission. As sexually deprived as Marcellus was, Tristessa was sure to feel his cock throbbing in her very hand with every stroke from the base to the head.
tristessa farrow - November 28, 2011 05:02 PM (GMT)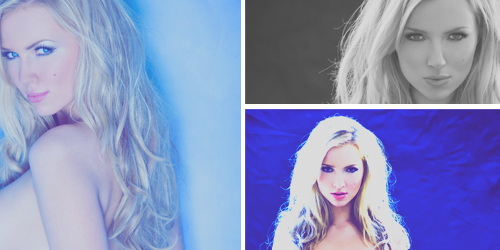 The kiss gradually deepened on the accords of both of them, and soon, Tristessa took it a step further by gently grazing her tongue against his. With a soft moan of satisfaction toward the contact, she pumped her hand slowly along his cock, taking her time to feel each inch.

She felt his arms encircle her waist, and eventually, his fingers gripped around her ass, adding a light smack to the touch. To be honest, Tristessa didn't mind it at all, but she didn't want Marcellus to take too much initiative. Not on the first day, at least.

She moved almost like lightning, her hands grabbing at his wrists and shoving them against the wall on either side of him. There was no anger in her face or anything, but a dominant gleam could be seen in her bright, blue eyes. If anything, she was just trying to leave him in suspense. "You are my toy, Marcellus," she told him in a hot whisper against his neck. "Not the other way around."

She nipped at his chin, grinding her smooth thigh gently against his shaft, now that her hands held him against the wall of the shower. "Do you understand me?"

marcellus richards - November 28, 2011 09:17 PM (GMT)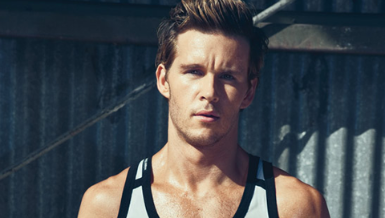 The sweet taste of Tristessa's tongue against his own was enough to make her Knight hum in appreciation of his reward. Even from the smallest graze of her tongue, Marcellus could taste the food that she'd previously eaten, but more so taste the soda she'd drank. And of course the pleasure her lone hand supplied with each stroke didn't go unnoticed by her slave, his hips began to work in synch with her hand, back and forth just as slowly as she stroked him. Marcellus loved she was taking her time to get into things with him, making him all the more anxious for what she really had in store for him. His vivid imagination was running wild with thoughts of just what she'd do to him when it came time, and just how good it'd be once they actually did it.

Perhaps he had taken his freedom a little too far. As soon as Tristessa snatched his hands from her backside and pressed them up against the wall of the shower, Marcellus' eyes connected with her own once they broke from the all too addicting kiss they were sharing. Inside he wanted to lean forward and reintiate their liplock before she could say anything to admonish him, but remained still out of concern that if he showed any further intiative she'd stop altogether and wouldn't fuck him tonight. But would take care of herself before going to sleep.

Leaning his head back against the wall slowly as he felt her breathe her words hotly against his neck, Marcellus closed his eyes, biting his bottom lip almost harshly from the loss of pleasure given by her hand, his hips stilling as well now that she no longer stroked his dick. Listening to Tristessa assrt her dominance over him to make sure he understood their roles turned Marcellus on a great deal. Though at the same time it made the Knight want to playfully challenge her dominance, wondering just how she'd react if he did so. He doubted she'd play along, so once again he refrained from doing what had run across his mind.

Feeling Tristessa nip at his chin brought Marcellus' eyes back down to look deep into her own, a grin written across his lips as he nodded in response to her question. His mouth gaped open slightly as he felt her further teasing him by grinding her smooth thigh against his cock back and forth, forcing Marcellus to release of soft sigh to show his pleasure to her.

"I understand, Mistress. Forgive me."

Marcellus spoke above the sound of the water, his lips coming to brush up against her soft lips asking for a kiss from her. He wanted to touch her, to feel her soft skin beneath his hands once again, but there was no way she'd allow him to, not when he'd blown it by smacking her ass.
tristessa farrow - November 29, 2011 06:11 PM (GMT)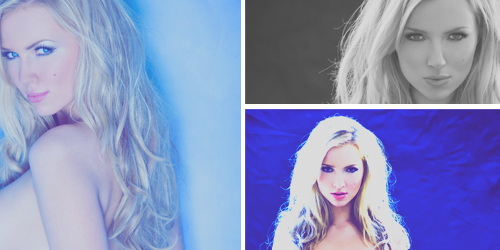 It wasn't to say that she didn't enjoy being touched by her slave. She loved how it felt, but she needed to teach him a bit of discipline, to remind him that he could not just take what he wanted whenever he wanted. Maybe Tristessa wasn't as cruel of a mistress as some were, but she had to keep him in line. There was no telling what he could do if she was too lenient.

While she wasn't cruel, Tristessa Farrow also was not lenient.

Marcellus made very obvious signs that he wanted to kiss her again, and at first, she did not heed to the desire, even though her own matched it. Maybe she was punishing her own self, almost as much as him.

Her thigh continued to rub against the underside of his member, occasionally stroking with a light pressure against his sack. Of course, Tristessa would not aim to hurt him on purpose, which was why she remained gentle for the time being.

Soon, she pulled away from him completely, giving him a look that basically reminded him not to take too much initiative. Although it killed her inside, she removed her body from his, turning away from him to gather the loofah sponge that hung on a small hook. From a container of scented Dove, she squeezed a dollop onto the sponge and began to rub it into Marcellus's shoulder, then continued to scrub along his fit torso.
marcellus richards - November 29, 2011 11:37 PM (GMT)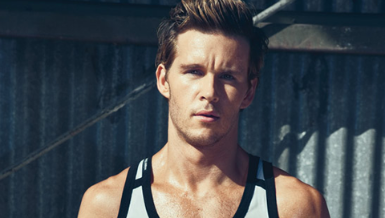 Though Tristessa did not indulge Marcellus in a kiss as he had hoped she would while his lips briefly danced across her own, he didn't take it too hard. He was being punished after all, so it was to be expected, although it was worth a try he felt. When he pulled back, he ran his tongue along his lips before turning his head down to watch her tease his cock with her thigh. Although he much preferred the feel of her hand, Marcellus would not complain to her about it as he could still take even the tiniest bit of pleasure away from this. It was even nice to see that his mistress treaded carefully when it came to playing around his balls, when most would take advantage of such a vulnerable position to cause their men pain and the worst of suffering. Though the Knight remained neverous as she rubbed against them with a light pressure, he found that it began to feel good actually, once he relaxed into her touch.

Anxious for what was next to come as she pulled her thigh away from his crotch, Marcellus turned his blue eyes up to look into her own for any sort of indication as to what she had in store for him. A small smile crossed his lips as he read her expression perfectly, and gave a simple nod of his head in understanding just as she released his wrists from her hold and turned away from him to get a few things.

Pushing himself off of the wall just a bit, Marcellus bit his bottom lip as he got a more than generous view of Tristessa from behind, standing there grabbing what looked like a loofah and some soap. The first thought in the Knight's mind was to come stand behind her and shower her neck with kisses and nips while his hands took liberty in exploring her naked body. Taking a step forward so as to go work out his plan, Marcellus froze in place just as he remembered the look she had given him before turning around. Now he felt that it was to stop him from doing whatever had crossed his mind while she was turned around. What was she, some sort of mind reader?

As she turned and pressed the warm loofah against his shoulders and began to rub it against them, Marcellus first watched her hand move in the slow circles that lathered the scented soap on his skin. Once his shoulders were out of the way, she then eased lower to scrub carefully over his well defined abdomen, making the Knight smile as his eyes turned up to catch her own. Easing his head forward again, Marcellus bypassed placing his forehead against hers, this time easing his head close enough so he could whisper in her ear, his breath tickling her skin as he spoke.

"Its' been so long since I've had the honor of being bathed by such a beautiful woman."

Which was entirely true. The last time he could remember was centuries ago while serving his first mistress.



"May I kiss you again, Mistress?"

Marcellus asked, coming to look into her eyes as his lips remained but an inch or two away from taking what he so badly wanted.
tristessa farrow - December 8, 2011 03:32 PM (GMT)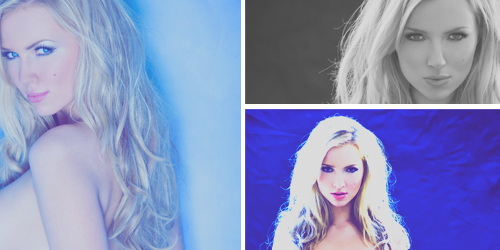 Tristessa hoped he didn't expect this from her every night. It was not her job to be bathing her slaves, especially if they knew how to clean themselves. This was simply a privilege, as well as a sample of things to come, in the case that Marcellus was well-behaved.

Of course, by now, she didn't doubt that he was, but with the reinforcements she provided (or could provide), perhaps he was more motivated to remain obedient.

"It's been so long since I've had the honor of being bathed by such a beautiful woman," Marcellus said. She paid little mind to this, not entirely interested to hear about previous women in his life. As far as she was concerned, she was now the only woman in his life, until she decided he deserved otherwise. Which was likely never.

Tristessa was a very jealous woman.

"May I kiss you again, Mistress?"

For a moment, she gave it thought, wondering if she should allow him that satisfaction. Sure, it wasn't as if Marcellus was really in trouble. She had no need to truly punish him - just a want. Tristessa was known for giving her slaves a hard time by tormenting them a little, but for the most part, if they had done nothing wrong, it was just in good fun.

"No," she said firmly, but softly. She gave him a smile, however, stroking the sponge lower along his abdomen, teasing it along his waistline. "But I will kiss you." And she did, no hesitance and no delay. It only lasted for a couple moments longer as she soaped down the rest of his body that she could reach in her standing position. When she was finished, she pulled back to let him rinse himself off.

"If you're going to kiss me, it's not going to be on my lips," she told him.

marcellus richards - December 10, 2011 10:52 AM (GMT)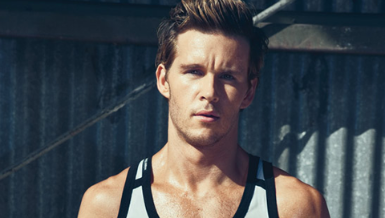 As he spoke to her, Marcellus could tell that Tristessa didn't care about, or want to hear about what other women he'd been involved with at any point in his past even if it was something as simple being given a bath. Each circular stroke of Tristessa's hand against his abdomen felt wonder. Although he'd been bathed earlier today before being auctioned off to her, Marcellus admired her touch moreso than the rough and non-considerate touch of the woman back at the cabin. The careful, yet teasing strokes of the soft loofah against his skin kept her new slave aroused with the thought of her hand drifting lower down between his legs to give attention to his aching arousal once more.

Before Tristessa even spoke the word that was on her tongue, Marcellus could read it on her lips in the way they formed the syllabel. Now what, was he not good enough or worthy to kiss such sweet ruby colored lips like he'd done not five minutes ago? There was a defiant though in him that dared him to do it anyway and see just what she'd do to him as punishment. About to take what he wanted from her, Marcellus wet his lips before catching the smile that was on her face as her hand moved lower along his body, easing ever closer to his lower-region, teasing him endlessly with the thoughts of her hand wrapping around his aching cock. When her words registered on his ears, Marcellus looked confused for but a moment before Tristessa captured his lips in a kiss on the lips nonetheless when she'd just denied him the same pleasure. Just before he caught on and began to respond with a kiss of his own, Tristessa pulled her soft lips out of his reach, earning a soft non-threatening growl from her slave.

As the hot water hit his skin once Tristessa stepped out of the way, Marcellus moved more beneath the water to allow it to wash the suds down the rest of his body to be washed away down the drain, wanting to make sure that none of the suds were neglected from being rinsed off of his body. It felt so much better than the cold showers he was given back at the cabins, just thinking about them made a shiver run along his spine shaking him from his unpleasant thoughts. For him, there was nothing else to think about concerning that place. He needed to focus on the present now. He had a more than beautiful mistress to take care of him and vice versa, and Marcellus aimed on making her happy so she would keep him and use him for her pleasure.

There was no secret that Marcellus wanted Tristessa, his aching dick spoke volumes to that testament. His mind was racing with urges to take her here in the shower, knowing that unless she possessed some sort of supernatural strength that there was no way that she could fight him off if he tried, but almost immediately after he was disgusted by the thought of possibly raping her. That wasn't in him at all, sex was supposed to be enjoyable for both involved. Opposed to taking liberties he wasn't granted, Marcellus had no idea what to do besides stand there. Was she finished bathing him? Would she allow him to bathe her? She'd granted him the permission to kiss her anywhere besides her lips which he hated, because he wanted more than anything to taste her lips and feel them against his own. Instead he would have to settle with showering her with kisses. Reaching out with his right hand to take ahold of her free hand, Marcellus quickly pulled her close to him, spinning her so that when her body collided with his own her back hit against his chest.

His first kiss was placed just behind her ear, before his left hand manuvered her hair to one side of her neck, the side he wasn't currently giving his attention to. Showering her neck with gentle nips and careful suckles, In the back of his mind, Marcellus began to get the idea of using his powers on her in order to get what he wanted, or at least speed up the process in which she took him to bed and fucked allowed him to fuck her brains out. It was certainly a strong urge, but for now he was able to resist it, not wanting to have the persuade her into sex, and it wasn't garanteed it would work anyway, it all depending on his strong her mind was.

"Mistress, may I wash you?"

He asked, nipping gently at her ear lobe. Marcellus had little to no options. She'd limited him to practically standing there if he wanted to keep to her guidelines about not kissing her lips or taking too much liberty with his freedom.

Deciding to exercise a little bit of freedom, Marcellus took her hand that held the loofah in his own and began to guide it up her body until it came to her neck, where he began to make slow circular motions with both of their hands, making sure to be gentle enough not to cause alarm, but retain a firm enough touch to actually wash her beautiful skin properly. He hoped this wasn't out of line, otherwise he'd go crazy.
tristessa farrow - December 11, 2011 11:30 AM (GMT)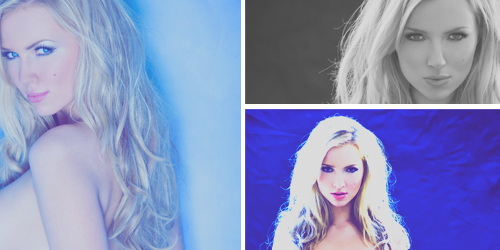 Given a few minutes of time, Tristessa realized that her slave hadn't entirely caught onto the hidden innuendo in her last statement. Nonetheless, she decided not to make any clarifications, leaving way for the detonator to slowly set into his mind and explode on its own. Maybe he'd figure it out. There was a different set of lips she wanted him to direct his attention to.

After he rinsed himself off, Marcellus began to lavish kisses and gentle bites along her, avoiding her lips as she had told him. Admittedly, it felt too good for her to demand him to stop, though she decided in the long run to let him continue. She had her own invisible line drawn that she would not allow him to cross.

Soon, he asked if he could wash her in return. Tristessa was never bothered by a good rubdown, especially from a pair of skilled hands. She wouldn't doubt he had precisely that, but she knew of the possibility that he could seduce her right into bed, and she would not allow that. They would fuck when she was ready.

She nodded, permitting him to wash her with the sponge. It felt different when someone else did it, and Tristessa had to refrain from shuddering at the feel as it glided up between her breasts. Her body arched slightly with approval, likely directing attention to the way it shaped in its pleasure. She had to watch this one. Something told her there was a plot brewing in his mind.

Her eyes fixed on him with a glint of caution and curiosity. A part of her wanted to know if he really did have the nerve to defy her and use his power on her. She wasn't even sure if it would work. They said that being ready for it made the chances of resistance a bit stronger, but that could have been inaccurate. What about her, though? Did her being a telepath and a superhuman do anything to ward off the effects of an incubus's lure?

She didn't really want to find out, if it did nothing. She hated to be the one to seem inferior. Taking in a deep breath, inhaling the hot steam that smothered the bathroom, she decided to wait. She could be just paranoid.

marcellus richards - December 12, 2011 07:19 PM (GMT)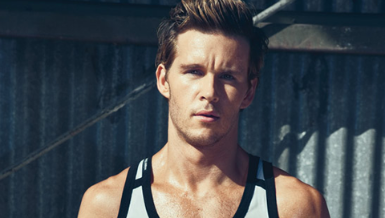 It was true, that Marcellus hadn't caught on to his mistress' implied meaning behind the last words she'd spoken to him, remaining completely oblivious to the fact that she wanted his kiss on her other set of lips. Had she told him outright, Marcellus would undoubtedly have kneeled before her and hoisted a leg of hers over his shoulder while he tasted her. If she'd just asked him, he surely wouldn't have said no to her. Since dinner, his tongue longed for a taste of the nectar her flower produced when properly stimulated.

Just as the spongy material of the loofah ran between Tristessa's generous breast, Marcellus could feel her body arch away from his own and more into his guided touch. His blue eyes were immediately drawn the way her large breast poked out from her chest and beneath the spray of the hot water, watching the way it beat down on her nipples turning the rosy colored nipples just slightly red from the heat of the water touching such flawless skin as Tristessa's. Licking his lips a bit, Marcellus found himself desiring to hold her heavy breast in his hand while covering her reddened nipple with his mouth, bathing her nipple in his saliva with his warm tongue, all the while sucking away any sort of stinging sensation she wouldve felt from the water on a sensative area such as her areola.

Upon the left side of her waist, Marcellus' hand came to still her before pulling her back into place firmly planted against his body, a soft groan escaped him as his cock nestled perfectly between the two of them pressing firmly against her lower back due to their height difference as well as somewhat nestled between the cheeks of her ass. He hoped she didn't mind them being so close. Marcellus loved the pressure applied against his dick with it inbetween the two of them, and she'd get to feel just how bad he wanted her with every pulse that she ought to be able to feel.

Continuing to guide her small hand in slow circles now coming about her breast paying extra special attention to each of them in turn, emitting a chuckle whenever he came to wash her nipples, watching them seemingly harden beneath the strokes of the sponge. While she took her time to gaze at him, Marcellus failed to notice as he eased the loofah down lower on her body to wash along her flat stomach that he could tell was toned to a degree which he found incredibly sexy, his dick giving a particular strong pulse against her as he gently scrubbed along her wet flesh. Playing for a full minute around and with her navel, Marcellus picked his head up finally catching his mistress' stare with his blue eyes just as they locked eyes with each other. Reading her gaze, Tristessa's Knight decided to step up this little game of seduction that he was secretly playing with his mistress, although from the look on her face, it seemed as if she'd caught on to him somewhat but wasn't entirely sure if her assumptions were correct.

"Is something the matter, Mistress?"

Her Knight questioned with a bit of concern in his voice, though it also held a secretive flare of lust behind it.

While their eyes remained connected, Marcellus guided her hand holding the loofah further down her body until he stopped when he sensed they were on the pubic mound of her sex. Through the loofah's gentle scrubbing motions, Marcellus could tell his mistress lacked a considerable amount of the hair that naturally grew in the area. It would've taken an actual look with his eyes to see if she kept any sort of cute little design just above her pussy, but he resisted doing so, wanting to see it face to face if it were there when she took him to bed. This is where the difficulty of his game increased by a level. Knowing that a woman's g-spot lie just beneath where the two hands were currently washing, Marcellus began to apply a greater pressure on both her hand and the loofah, pressing them harder against her mound which she ought to be able to feel teasing her g-spot through her body.

Holding her stare for as long as she'd allow, Marcellus wanted to watch the look on her face change as she realized that he was playing with her pussy without even actually touching her pussy. He waited anxiously for his mistress' voice to fill his ears with either words of encouragement, a confession of her taking pleasure, a moan of her pleasure, or even a whimper only he could hear her attempt at hiding from him. Marcellus wanted to feel her knees give way and watch them shake from such a sensative area being teased indirectly. All the while being washed of course, he never stopped bathing her, just now he focused on one spot in particular.
tristessa farrow - December 12, 2011 08:40 PM (GMT)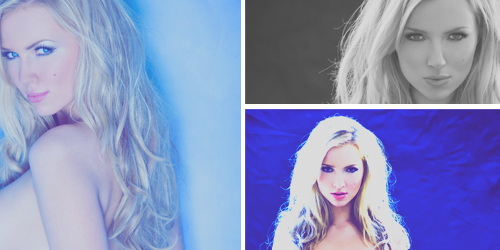 Despite being her slave, Marcellus had a certain confidence and dominance about him that Tristessa found she would possibly have to battle against. He wasn't defiant, but his confidence would probably be her downfall, and she couldn't have that. She had to be confident, in turn. Usually, she was, but this was her first encounter with an incubus, let alone owning an incubus slave.

His caress told her enough about his confidence as he used her hand to rub her down with the sponge. The loofah stroked over her breasts, causing her to shudder slightly each time it tickled at the pink nubs. They erected in response, hardening as though demanding more attention. Tristessa, however, remained silent, trying not to express too much of her pleasure. She could not let herself look weak.

His hand lowered hers to her stomach, and for just a little bit, the tension released a bit. It still felt nice, but it wasn't over. She knew that.

Then, he asked her if something was wrong. Tristessa quietly shook her head, her body beginning to tense up again. He had something planned. He wasn't done with her, and her thoughts were confirmed as the loofah moved just a little lower.

Suddenly, she gasped, her body giving a quiver through the almost inaudible sound. There was something incredibly erotic about being forced to touch herself underneath the warm, beating water.

Damnit, she was losing her touch! No pun intended, of course.

Somehow, she couldn't bring herself to stop him, and she almost wanted to encourage him to continue. It just felt too good to stop...

marcellus richards - December 14, 2011 09:57 PM (GMT)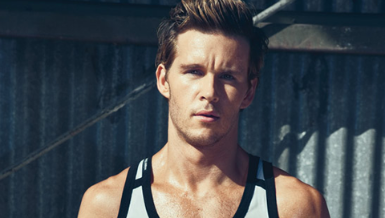 In case it wasn't apparent enough, Marcellus took great pleasure in having both the privilege and honor of bathing Tristessa, and he didn't want to risk messing up in the slightest while he showcased to her one of his many talents as a protector. He'd learned over his many centuries of servitude, that a woman's body craved the confident touch of a lover that didn't need to be told just where the right spot was, but knew how to make her ache no matter where his fingers graced. And as far as he knew, Tristessa was no different. As he teased the sponge over her nipples, he could feel her body shudder with each careful stroke his masterful hand applied, though she remained quiet, no doubt a result of her wanting to keep her strong pride intact rather than tell him it felt good to her. Although he would've practically melted at the sound of her verbal praise, Marcellus didn't exactly need it, taking his cues from her body language, which told him that she was infact enjoying it and that she wanted more.

So more he would give her. As he washed over her mound, Marcellus refused to take his eyes off of hers, knowing full well what he was doing with his and her hand that he didn't need to watch over their movement.

Listening as Tristessa gasped, Marcellus raised his eyebrows in intrest as the sound almost escaped hin beneath the roaring sound of the water beating down most on her skin. Taking a quick look at her parted full lips, Marcellus found himself longing to once again feel them pressed against his own in a sweet kiss. He also found himself regretting that he hadn't savored the taste of her tongue, nor the feel of her lips against his, wanting to ask her for permission to kiss her, but remembered she'd just taken that away from him. As a form of retaliation, Marcellus decided to up the difficulty level of his little game that he was playing with her. His guiding hand, lead her hand and the loofah down the front of her left thigh, rubbing in slow circles along the outside before he switched over to her right thigh and began to do the same. In his mind, Marcellus hoped that he was tricking her into thinking that he was done teasing her, when on the contrary he wasn't. Wearing his best poker face for the situation, Marcellus contemplated whether or not he should turn his attention back to watching his hand bathe her, thinking that him redirecting his attention would misguide her into thinking that his playing around was over.

Deciding against it, he kept his eyes locked on her beautiful blue eyes, trying to blink as less as possible because he wanted to see the look on her face once he resumed. Moving to wash her inner thigh, Marcellus moved their hands higher up the loofah to control the tip more, before he eased the loofah higher on her inner right thigh and began to stroke back and forth repeatedly. It only took a few strokes before he moved the tip of the loofah just barely up against the lips of her flower, teasing it with on and off strokes from the sponge. Removing his thumb, Marcellus carefully pressed it back against the mound above her sex, where he applied a greater pressure than he had with the loofah before, working it at the same pace as the loofah between her legs. Tristessa's Knight wanted to hear her talk to him, beg him to stop, to keep going, or even tell him how wet she was for him. Though he knew such hopes were foolish, if her pride hadn't buckled before, it wouldn't do so now he figured, he would have to continue breaking it down.
tristessa farrow - December 14, 2011 10:55 PM (GMT)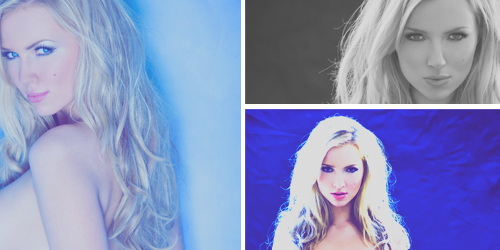 It wasn't as though it would really damage her reputation if she confessed that Marcellus's ministrations felt good. However, she had been wanting to hold off having sex with him until they got out of the shower. It looked as though the chance of waiting was quickly waning. She was close to giving in. Still, she had to play it off in a way that didn't let it go to his head. She didn't want him getting ahead of himself and thinking he was in control of the game.

The sponge was now riding over her thighs, coming dangerously close to the center between them. She restrained a shudder as the loofah so lightly licked at her sex. Her legs parted a bit more, and with a determined look on her face, she grabbed his wrist with a gentle, but firm grip, pulling it up a bit more. The loofah pressed harder against the sensitive flesh that was aching for some attention. She let out a low moan in response, almost relieved to feel the satisfying caress.

She knew he was holding back deliberately. It was obvious, even if not in his face. She was, after all, a telepath.

Soon, she yanked the sponge away from his grip, allowing it to drop onto the floor of the shower stall to be forgotten. She would have much rather have him rubbing her directly with his hand and not the loofah. As the water continued to beat down on them, rinsing the soap from her slick body, Tristessa pulled her slave closer to her, her hand sliding between the two of them to find his member once again. She grinned a bit against his ear as she felt it throb with need against her palm.

"Do you want to fuck me, Marcellus?" Of course, the answer to the question was quite an easy one, and she was quite certain she already knew it. She just wanted to hear it from him, much how he likely wanted to hear the same from her.

marcellus richards - December 15, 2011 06:20 PM (GMT)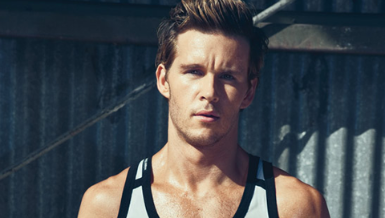 As he continued to play between her thighs with the loofah, Marcellus couldn't help but wonder just how wet his mistress was getting for him. But with them being in the shower, the hot water constantly beat down on their skin and ran between every crevice it could find, so it would naturally keep her dripping, and him unable to tell just what she produced and what was the water. With as close as the two stood to each other, Marcellus could feel even when Tristessa would resist shuddering or even the tiniest quiver her body would make, but he liked even more when she would attempt to hide them from him. As if he wouldn't notice it begin at the base of her spine only to be suddenly stopped in its tracks. Though he couldnt dismiss that she did a good job of keeping her cool while he teased her, he found that it only fueled his determination to get her to buckle and show him that she took pleasure in what he was doing.

Feeling her legs spread a bit wider, and her hand slip from beneath his guidance, Marcellus turned his eyes away from hers to watch as she grabbed ahold of his wrist and pulled it just a bit higher up between her legs to feel more of the loofah against her. Listening to her moan in pleasure, Marcellus' couldn't help but smile. If she wanted more, all she had to do was ask him, he would've been glad to give her more pleasure, or ever discard the loofah and give her the attention of his fingers stroking along the lips of her pussy.

Then not too soon after such thoughts crossed his mind, Tristessa released her hold on his wrist, only to yank the loofah from between his fingers and allowed it to fall at their feet on the floor of the shower stall. This was so uncanny to him, if he were counting correctly, this had to be the second time or so that his mistress had responded to thoughts that were running through his mind just before she'd done them, as if she were reading his thoughts or something. She hadn't come out and told him of her ability since she'd purchased him back at the cabins, so Marcellus was still completely in the dark as to just what she could do if anything at all. Writing it off as a mere coincedence for now, Marcellus' thoughts were interrupted when he felt her tug him closer to her, in which he willingly complied, though released a soft groan from the slight discomfort of his aching arousal being pushed closer to his stomach moreso than it already was. Though uncomfortable, Marcellus could stand it, and wouldn't make any notion as to otherwise. Besides, it somewhat felt good. As her hand came between the two of them and took ahold of his throbbing erection, Marcellus bit his bottom lip to keep himself from doing anything foolish. He didn't want to seem like some eager little teenager who'd never been touched by a woman before, so he forced himself to keep his composure before his mistress.

Upon his ear he could feel her lips move just a bit, no doubt turning up in a grin as she felt his flesh pulsate strongly with every beat of his heart, just before she posed him a question. Biting his bottom lip even harder to bite back the sarcastic remark that her Knight had for his lady, Marcellus knew that saying what had first come to his mind would surely make her send him off to bed with the bluest of balls he'd ever had since the Middle Ages. Calming himself, Marcellus released his bottom lip from his hold before he moved his lips to tease along the outer rim of her ear before he gave her his response.



"Yes, Mistress, I do."

Was his answer. Certainly just what she'd have expected him to say. Reaching behind her, Marcellus grasped the knob that controlled the showers water, and turned it until the water stopped pouring altogether.
tristessa farrow - December 18, 2011 01:07 AM (GMT)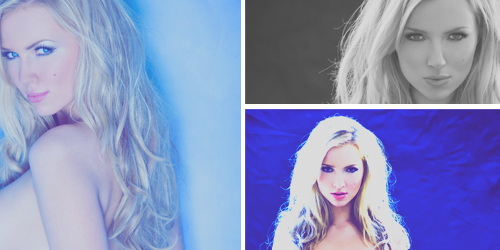 There wasn't a whole lot more Tristessa could do at this point to prolong her waiting. She wasn't a very patient woman, and when she wanted something, damnit, she would have it. Just knowing that getting Marcellus in bed with her would eventually happen made her want it to be even more immediate.

Instant gratification. That was what she wanted.

Apparently, so did he. As he answered her, he reached around her in order to shut off the running water. It was as though he thought she was going to give him what he wanted at that very moment. Tristessa decided that for the time being, she couldn't deny him.

She was the first to step out of the shower, using the towel she was going to use for herself as a temporary mat on the floor, so neither of them slipped. Allowing herself to air dry, she went straight back out into the hallway, signaling him to follow her out toward what would be his bedroom. Tristessa Farrow rarely allowed someone into her bed. It was a rare privilege, particularly for a slave.

In the corner of the moonlit bedroom was a black and white daybed that matched well with the rest of the room's setup. The regular, queen-sized bed was centered with the wall across from the door, and the closet was located nearby, despite its emptiness. She made her way over to the daybed for now, glancing over her shoulder to ensure that Marcellus was close behind. "This is the room where you will be staying," she told him as she sat down. Without skipping a beat, she pulled apart her legs, exposing her clean and moist sex.

"But you don't want to go to sleep yet, do you…"